From the earliest days, Walt Disney wanted his park to be beautiful. After the initial construction was finished, landscapers and gardeners went to great lengths to add plants and flowers to Disneyland; as we can see here! I love this colorful little flower bed, looking like part of a Monet painting! Are there any flower experts out there who can identity what kind of blossoms these are?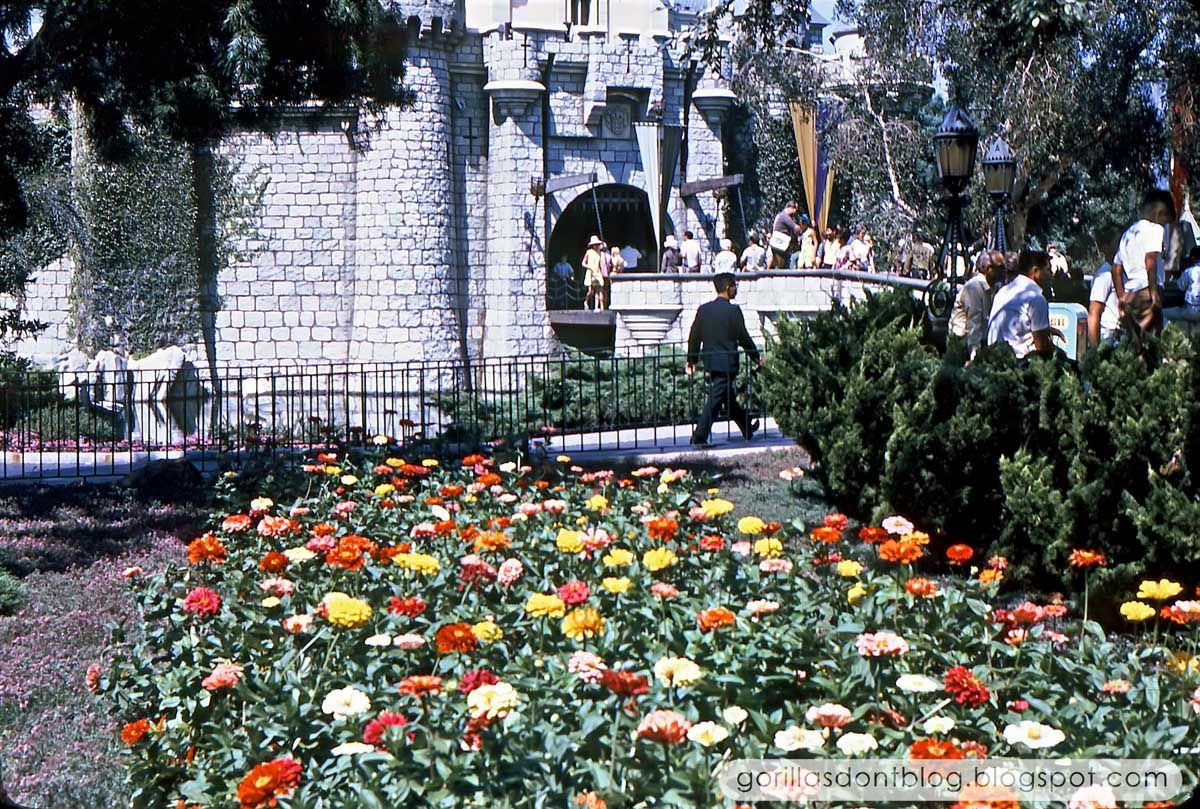 Meanwhile, over by "It's a Small World", the topiaries attracted lots of attention (and still do). That giraffe needs some Miracle Gro! I wonder who designed these living sculptures? Their silhouettes "read" instantly, something that a trained artist (especially an animator) would be especially good at.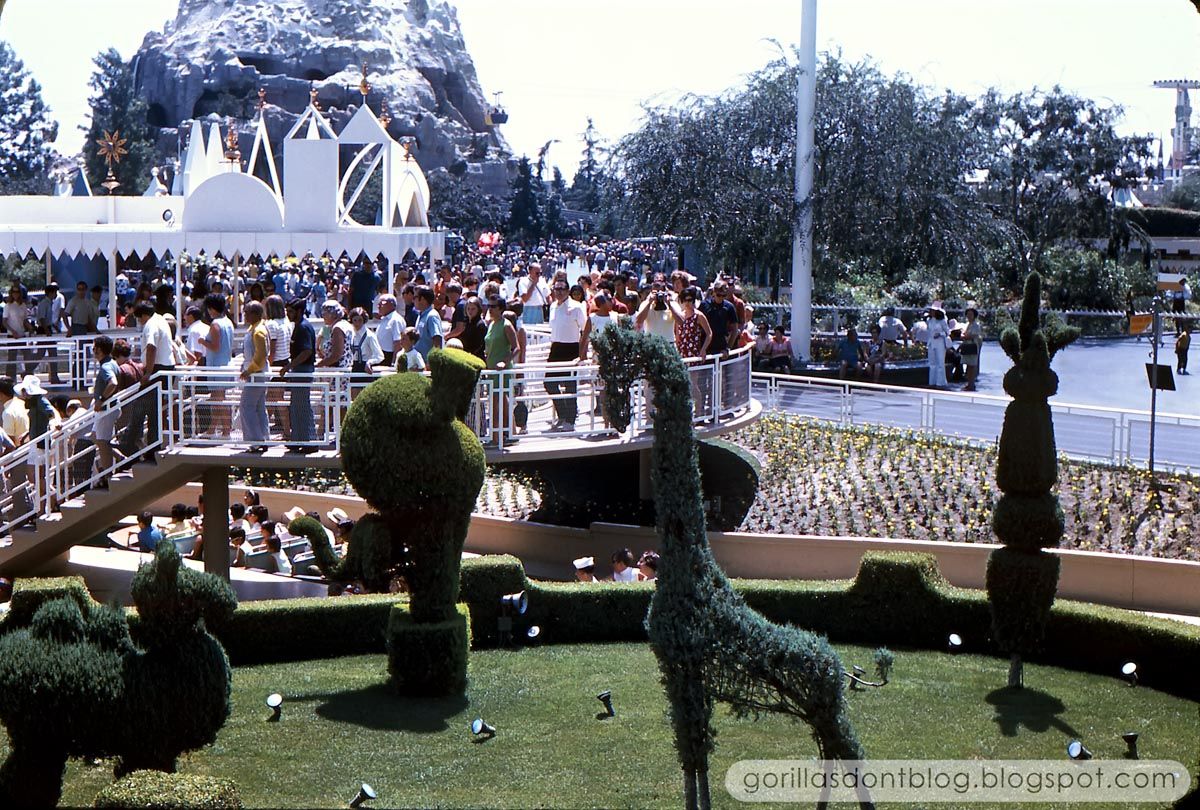 Whoo-eee, it was busy that day!