Today I am sharing yet another selection of amazing photos of the legendary MGM Studios in Culver City, California. These are scanned from some "Personal Viewmaster" reels, with photos by my friend Rol Summit (circa 1970). You are all smart people, so I'm sure you can find the other four MGM posts on GDB without my help (although the
first installment
provides a bit of history for those who are interested)!
Isn't this one neat? This section of the backlot looks like a 200 year-old New England port, complete with a beautiful (and convincing) sailing ship in the harbor. It kills me to think that those buildings were bulldozed not long after this photo was taken.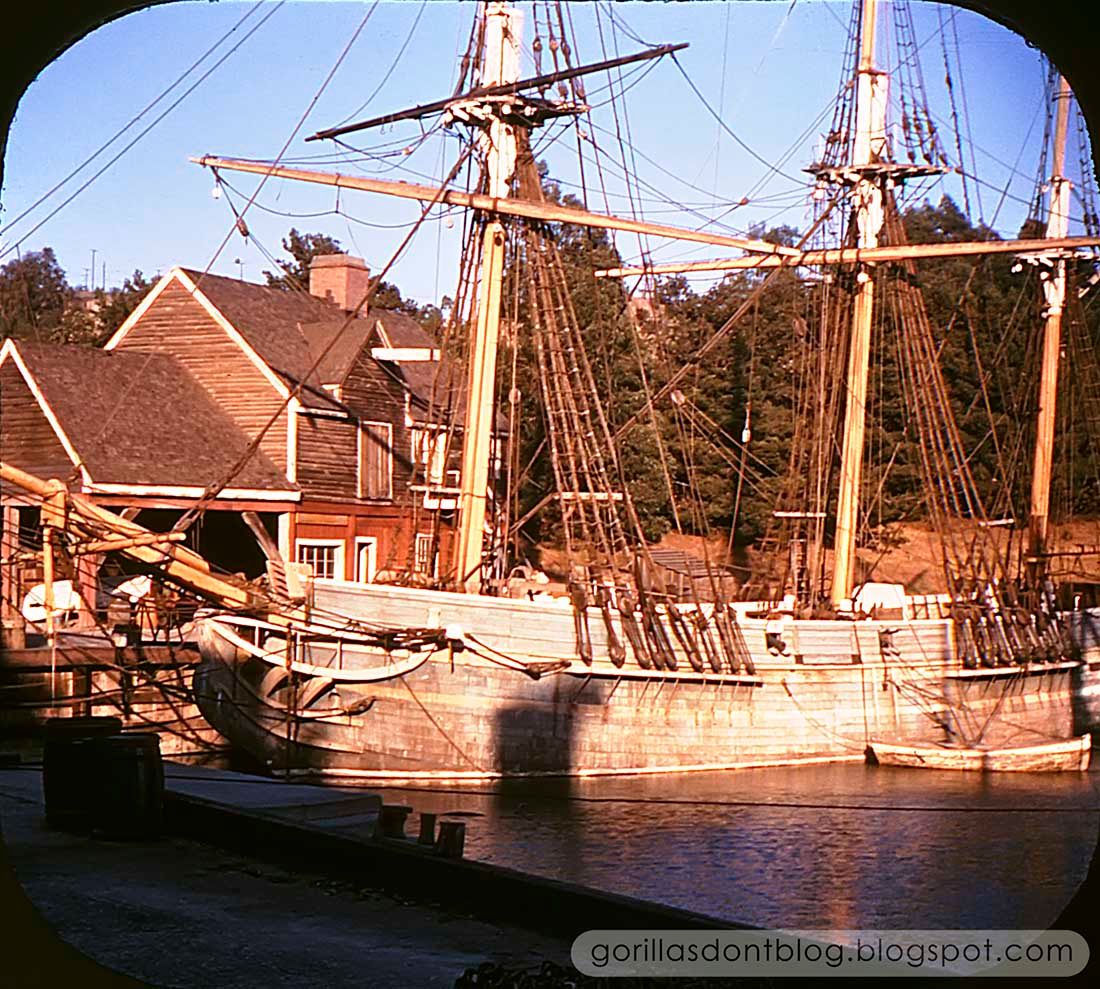 Now we seem to be in a town that might have been seen along the Mississippi back in the 1860's. Maybe. Or is it just a part of the set seen above, only from a different angle? At the right edge of the photo we can see just a part of a sternwheeler...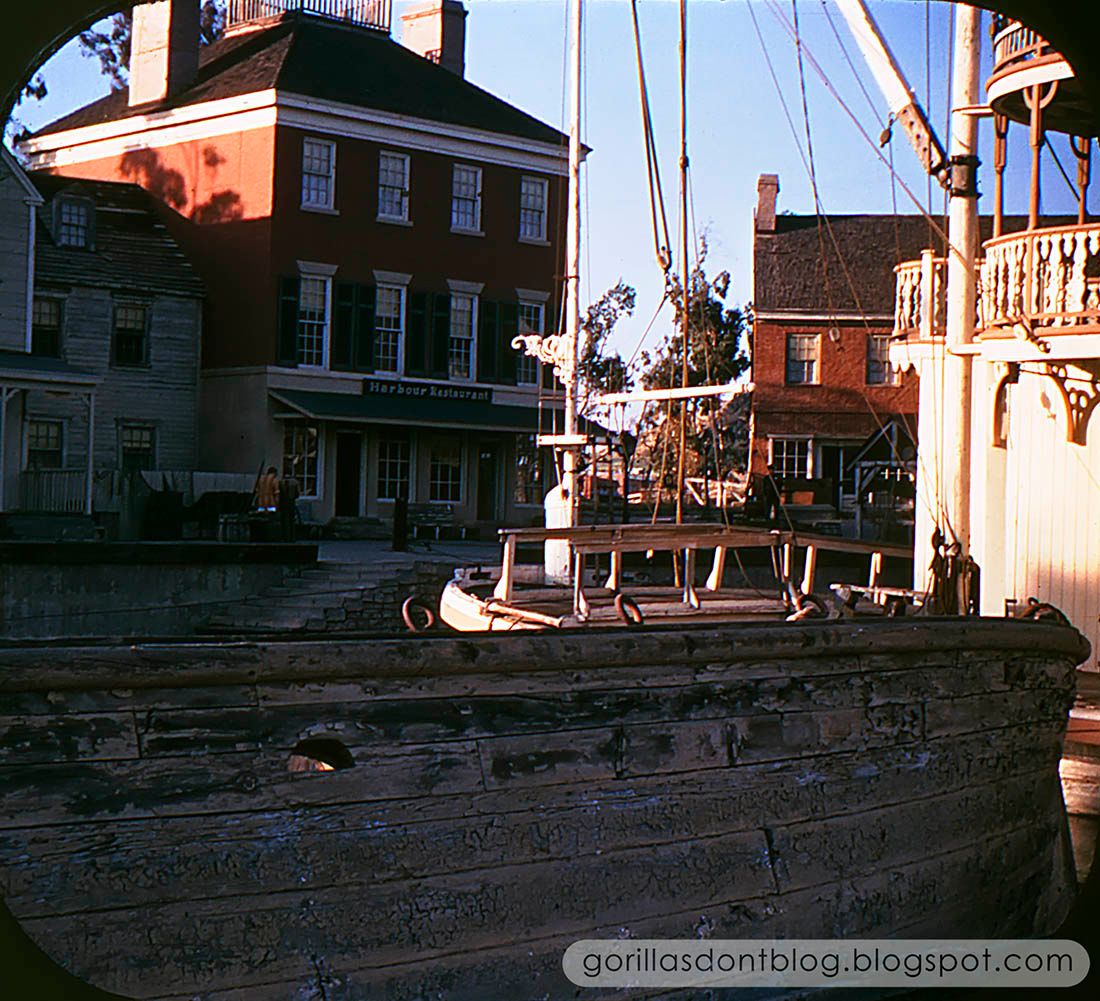 ... Which can also be seen here.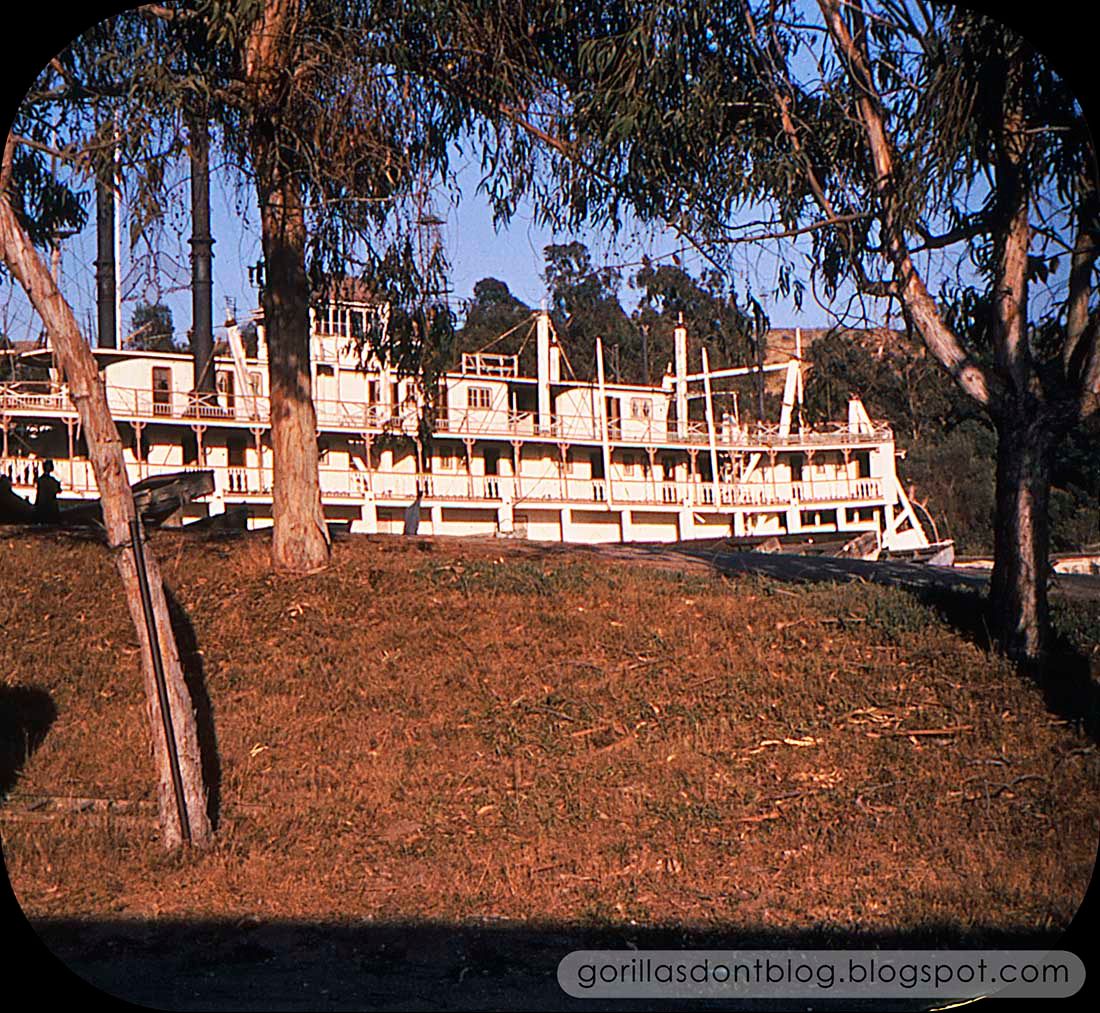 Among the items available in the upcoming auction was this incredible chariot in the form of a stylized bull's head. Does anybody recognize what movie this was from?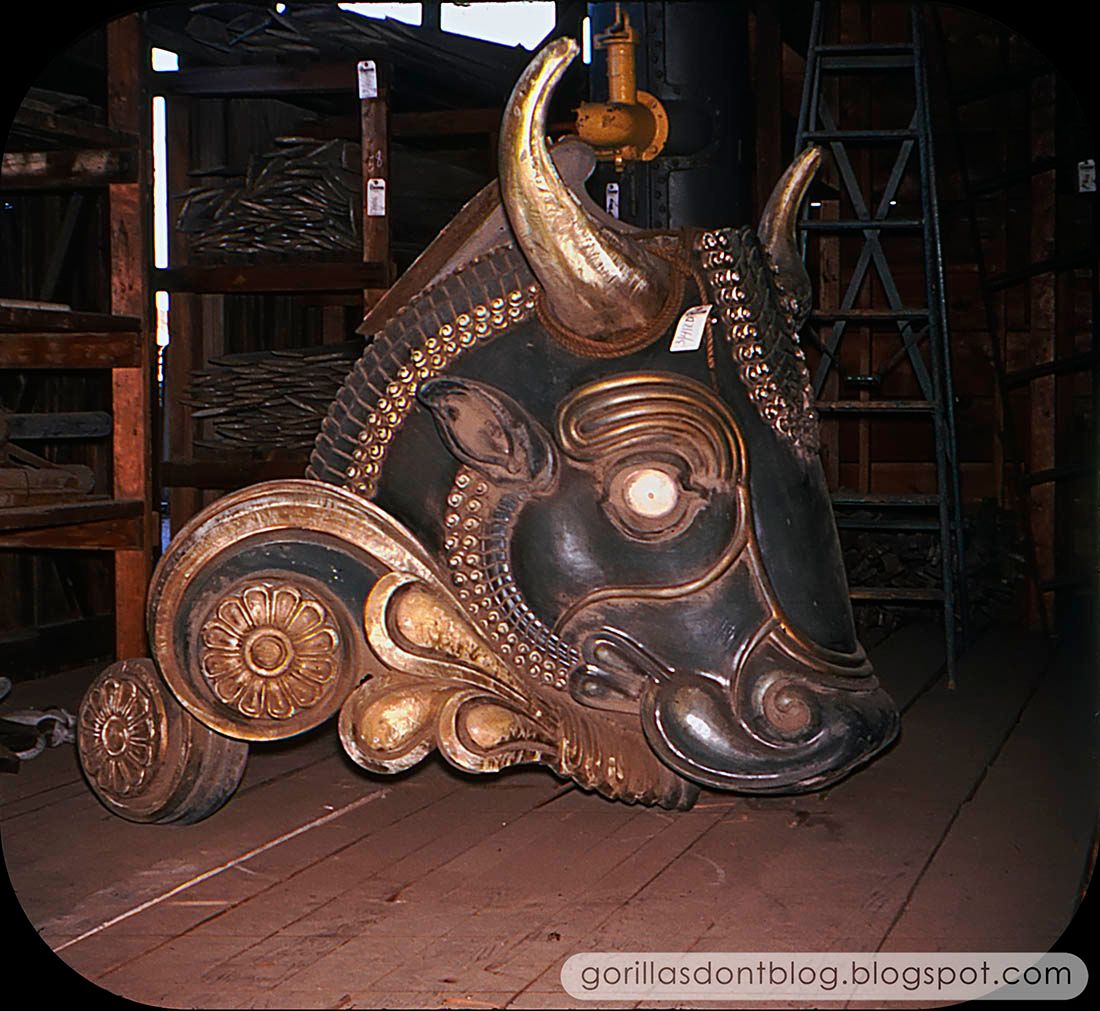 Just as an aside, it is clear that the chariot's bull was based on a massive limestone sculpture from Persepolis (now Iran). It is now in Chicago's "Oriental Institute Museum".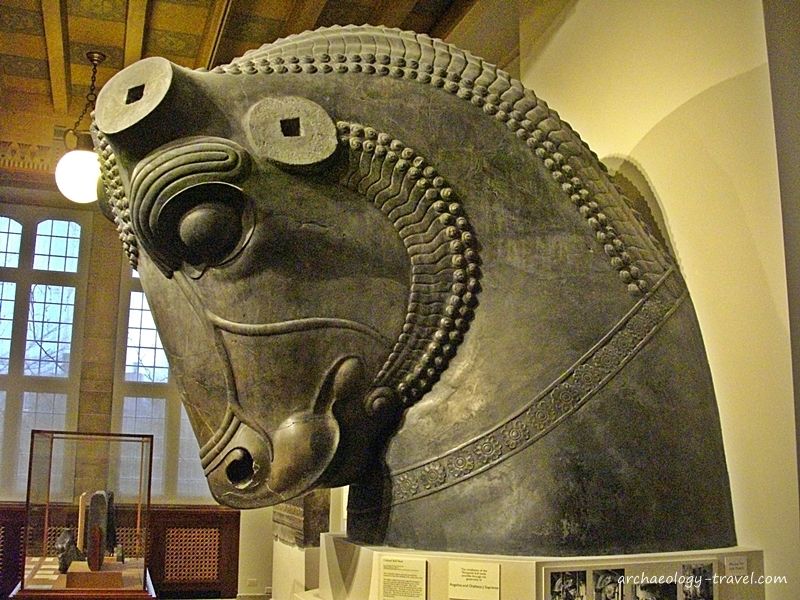 I'm not sure exactly what we're looking at here; it appears to be a large bas-relief sculpture of Poseidon (?) astride a fierce stallion. But the "flashing" around it makes it look like it is part of a mold. Maybe it is just a section of a larger relief.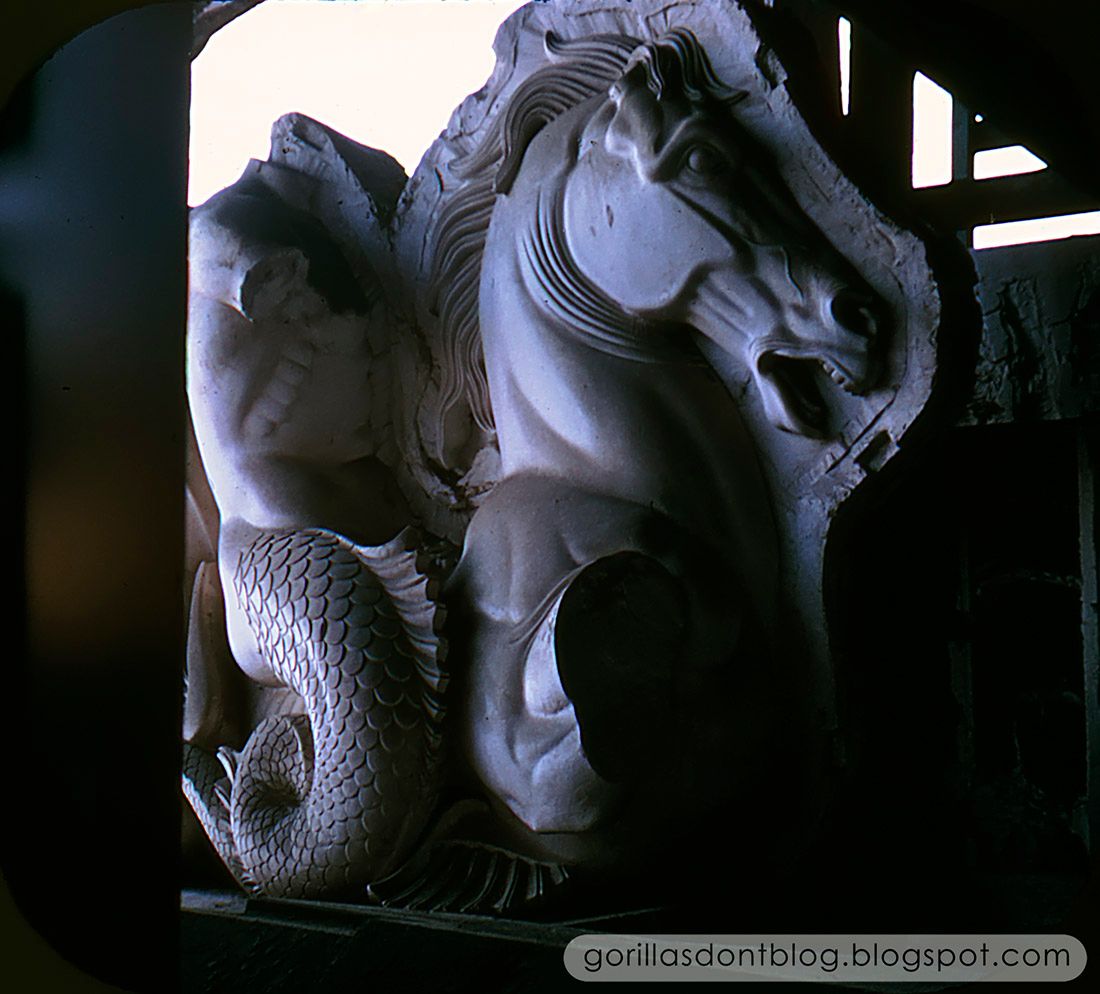 An eclectic assortment of props were on display inside a soundstage. I love that fanciful fish-shaped model submarine. There's also a miniature tank suitable for crushing by your favorite Kaiju, as well as small ships and dories, along with what I assume is production art.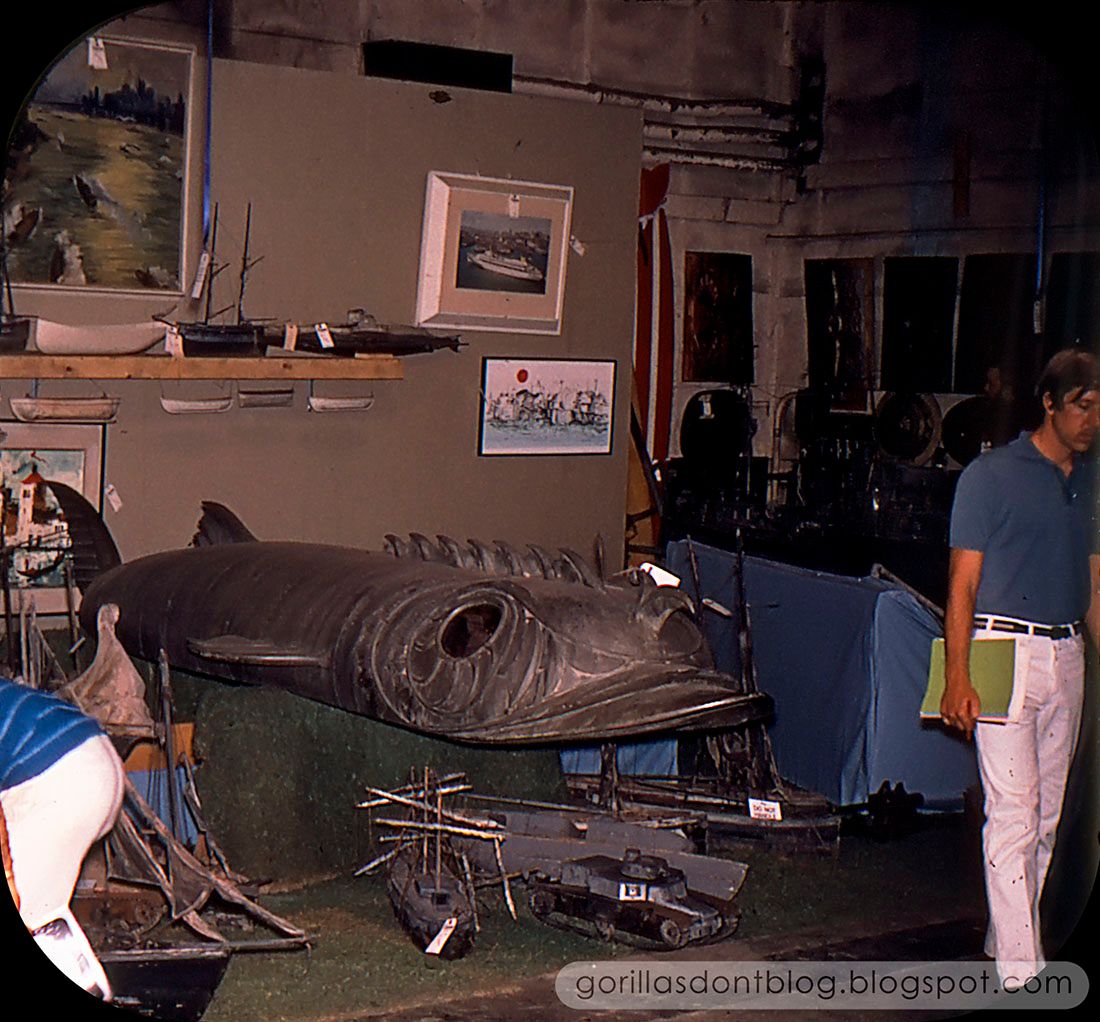 I did a bit of research and found that the vessel was from a 1961 movie called, "Atlantis, The Lost Continent", from director George Pal (of "War of the Worlds" and "The Time Machine" fame). I am not 100% sure, but I think I saw the model on the back patio of Forry Ackerman's "Ackermansion". George Pal and Forry were friends, so it makes sense. Incidentally, half of the prop was missing because of evil thieves.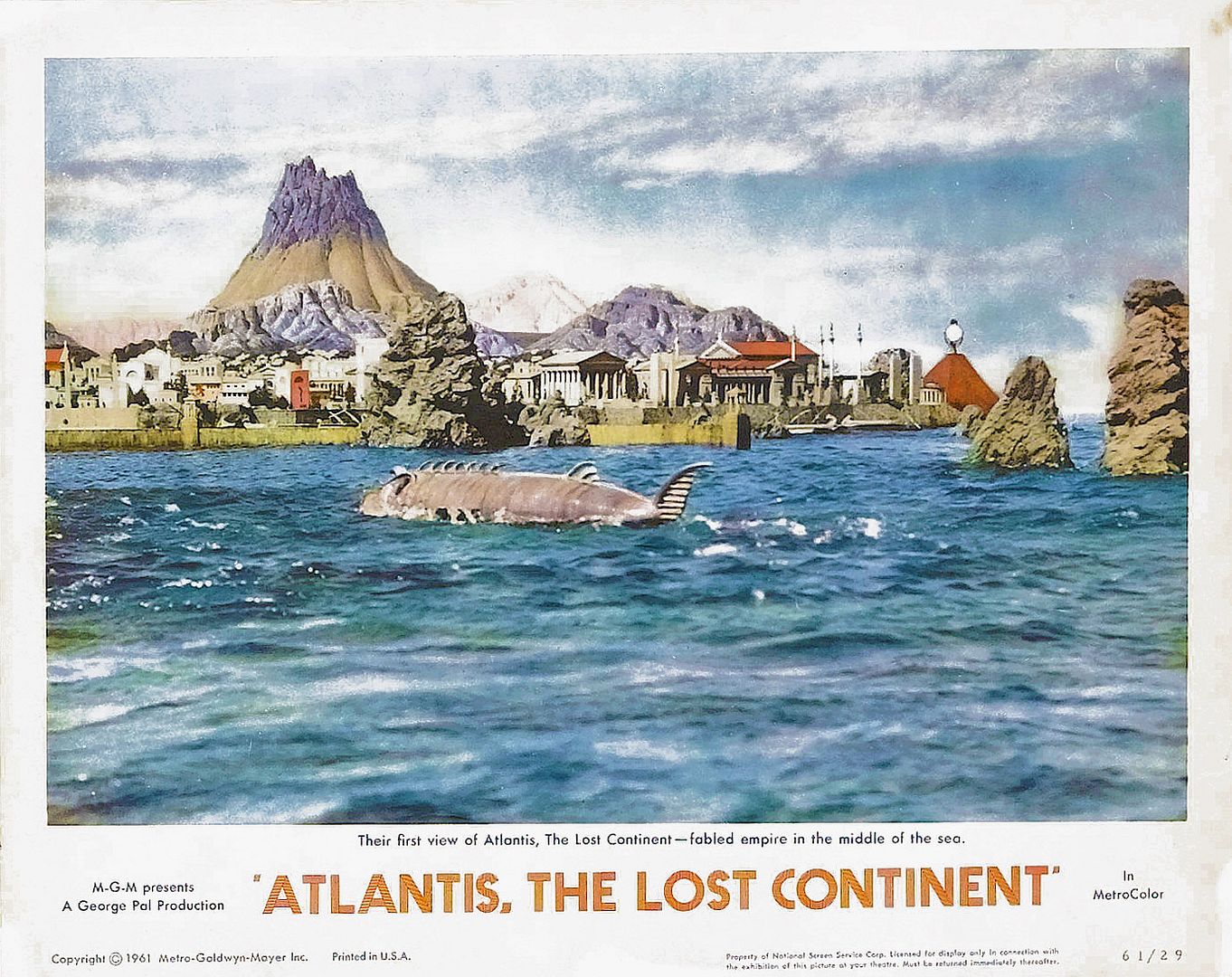 And finally, here's a
repeat from a previous reel
, though the flash worked this time, so we can actually see the large collection of Roman armor, plate mail, and other sword-and-sandal accoutrements. Why is that model airplane there? Who knows!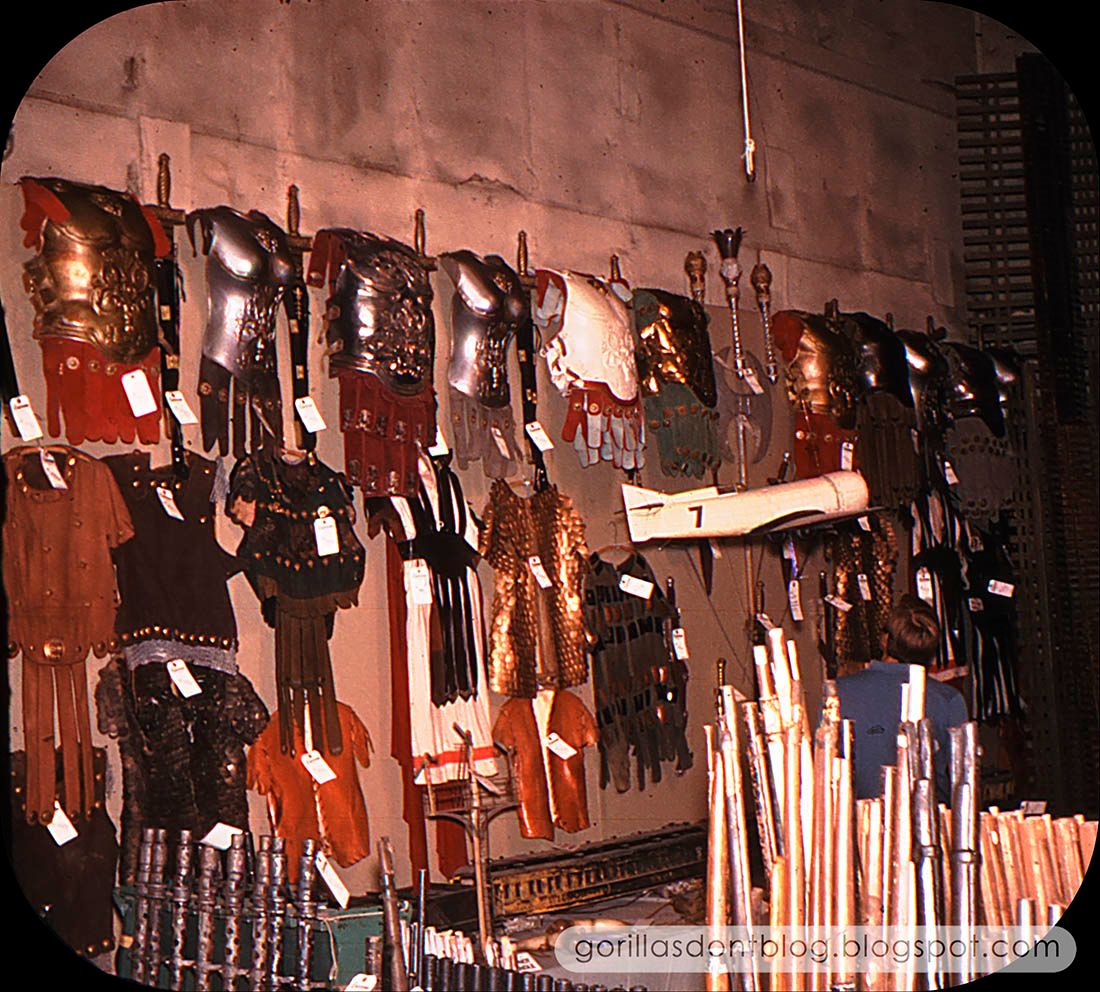 There are still two more reels to go! Many thanks to Rol Summit for giving me permission to share these images.