Today I am posting the last seven bubblegum cards from the series of 66 produced by the Donruss company to celebrate Disneyland's "first fabulous decade". Sorry it took so long (well over a year, and a total of 10 posts)!
Card #60: Peter Pan welcomes Disneyland visitors to Fantasyland.
Remember when they used to use young ladies to play Peter? Just like the stage versions. Nowadays it seems like they use guys.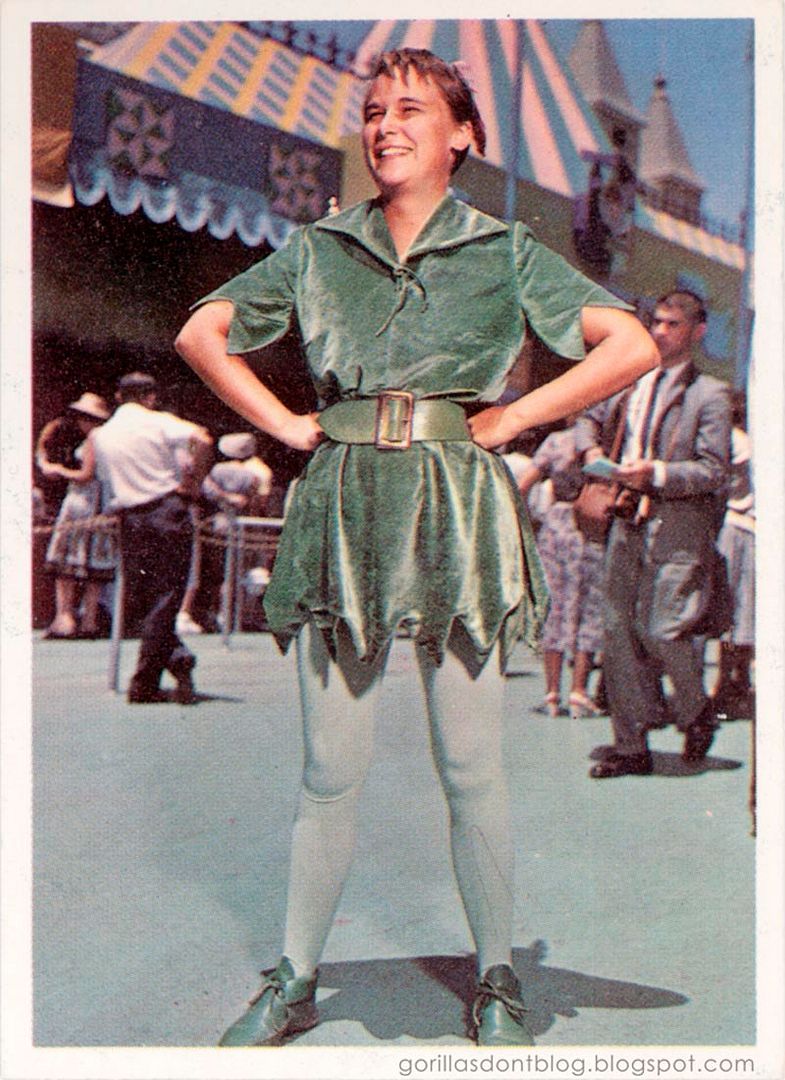 Card #61: Disneyland Astrojet enables guests to "pilot" their own jet though a fast-moving journey.
Their enabling has made me co-dependant.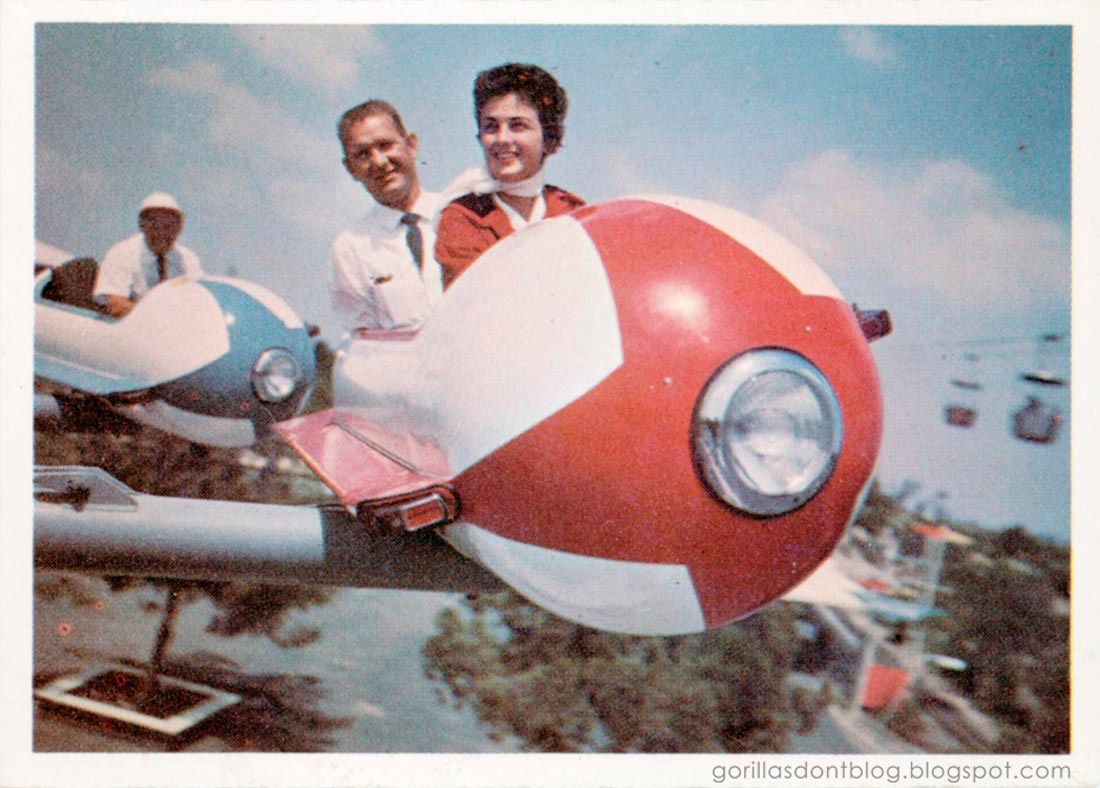 Card #62: Indian war canoes transport Disneyland visitors down the Rivers of America in Frontierland.
When you think about it, canoes were the Segways of the Frontier.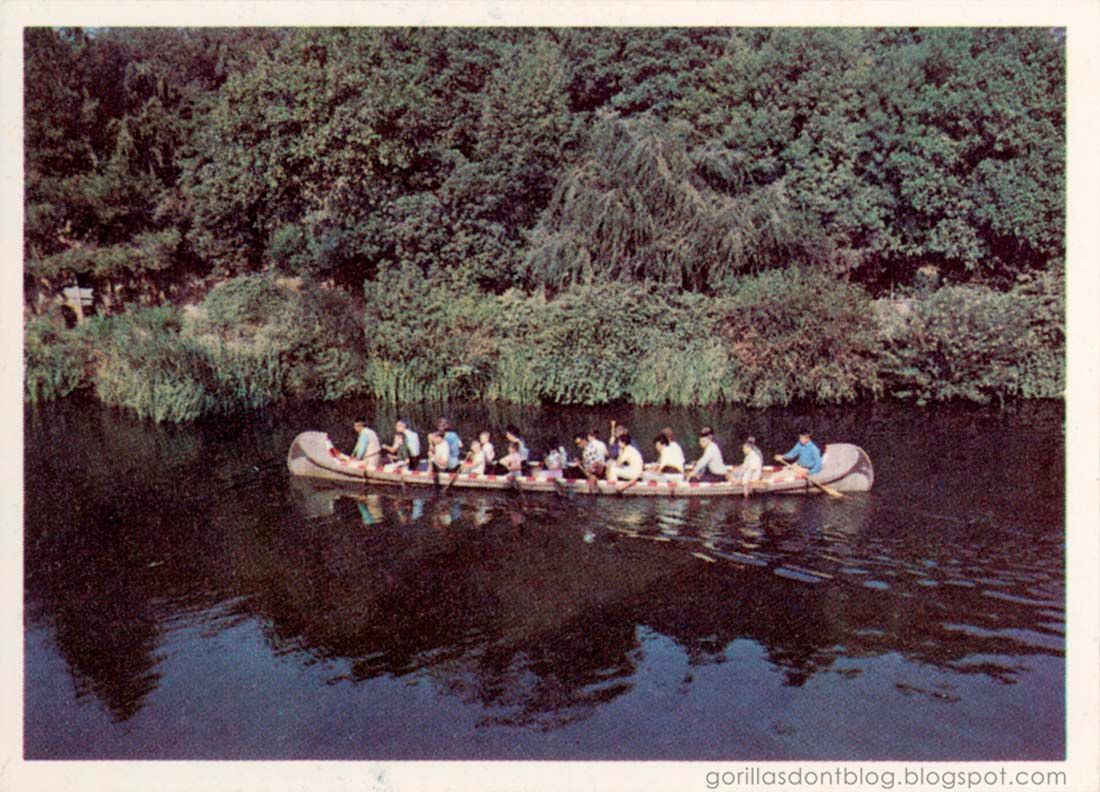 Card #63: Disneyland tour guide points out exhibits and shops along Town Square and Main Street.
Tour Guide: "Do you see that thing under there?"
Puzzled guest: "Under where?"
Tour Guide: "Ha ha, you said 'underwear'!".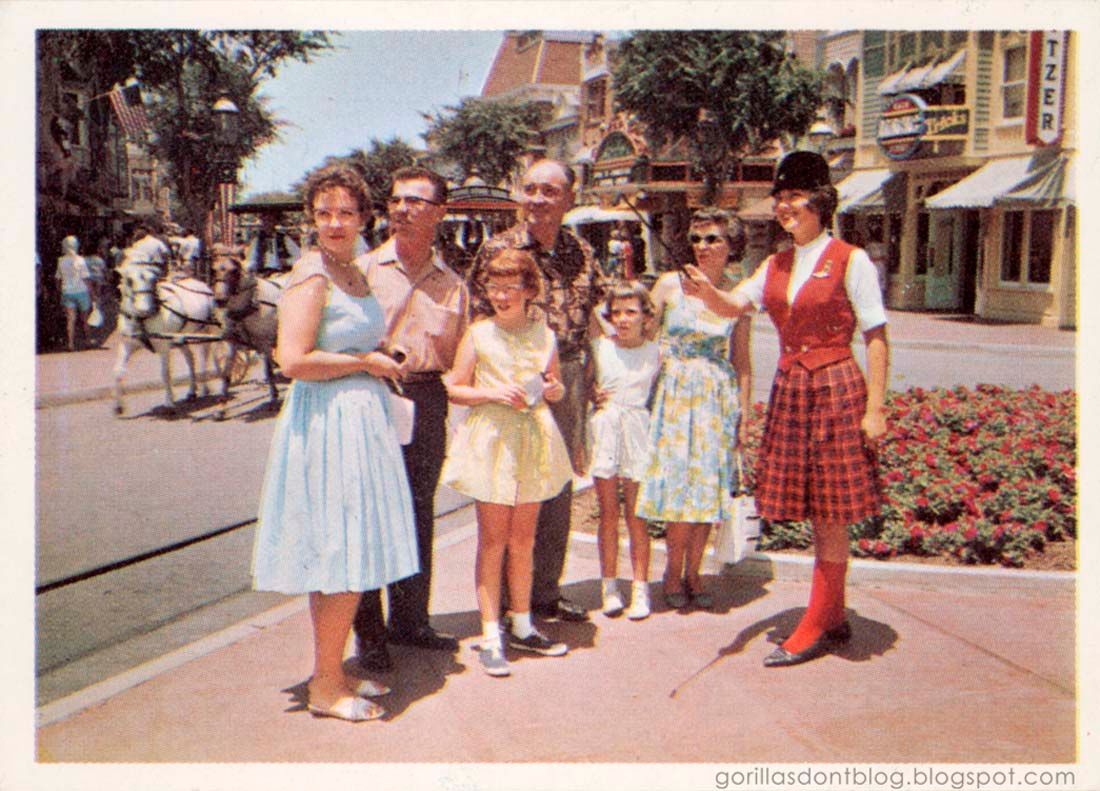 Card #64: Davy Crockett Fort marks entrance to Frontierland at Disneyland.
Davy Crockett Fort?? That's a new one to me. Whoever can confirm this information will win the hand of my fair daughter and a knighthood.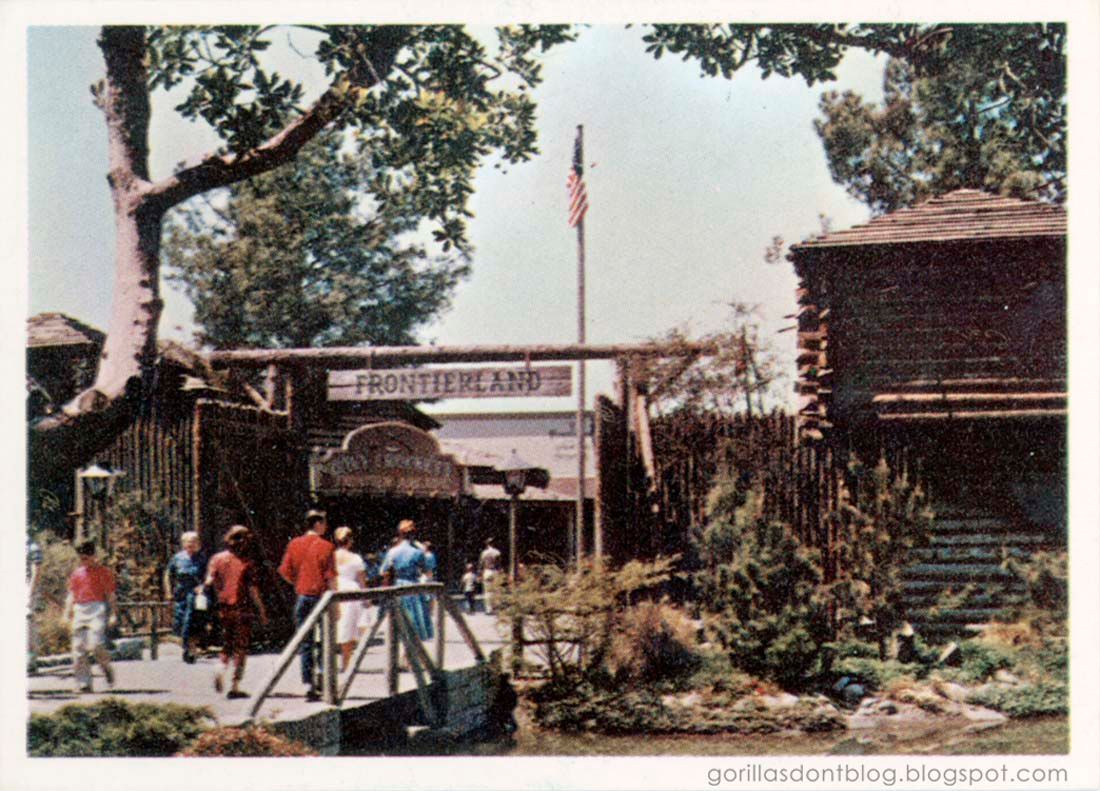 Card #65: Disneyland Mad Hatter's Tea Party features a merry whirl in spinning cups and twirling saucers.
Spinning and twirling and spinning and twirling and spinning and.... URP.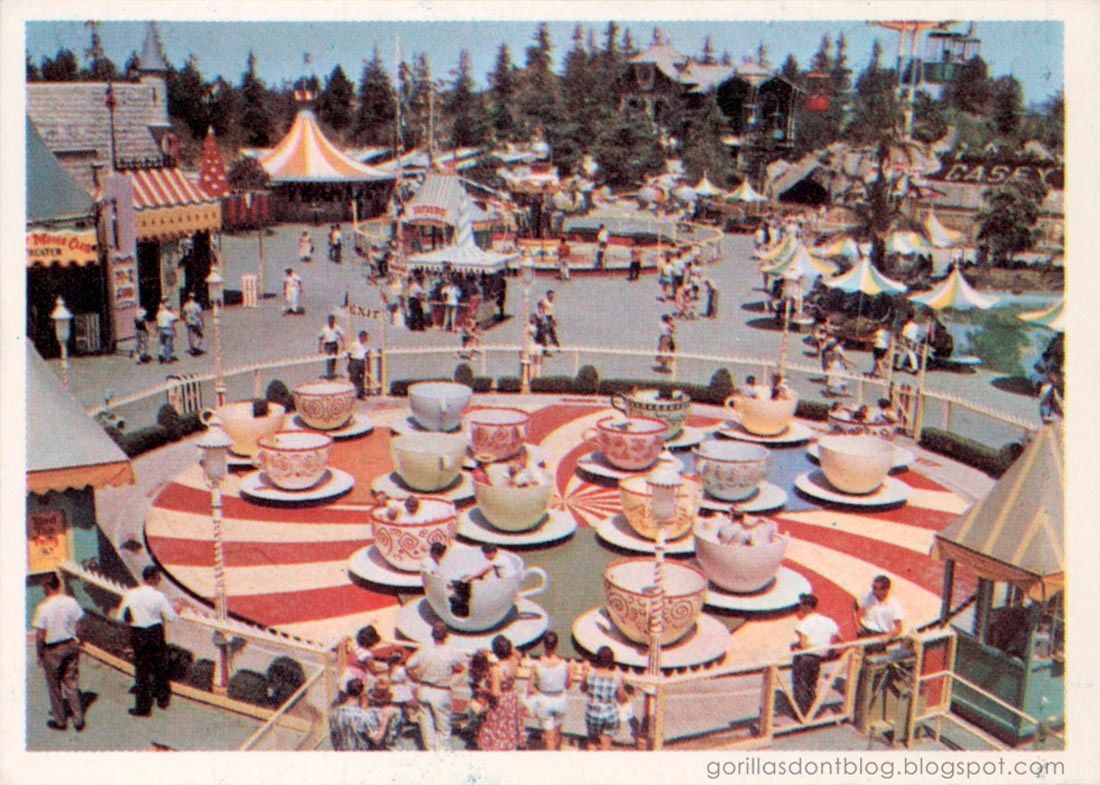 And finally...
Card #66: Tomorrowland Autopia allows drivers some "Freeway" fun.
There is nothing more fun than a Southern California freeway.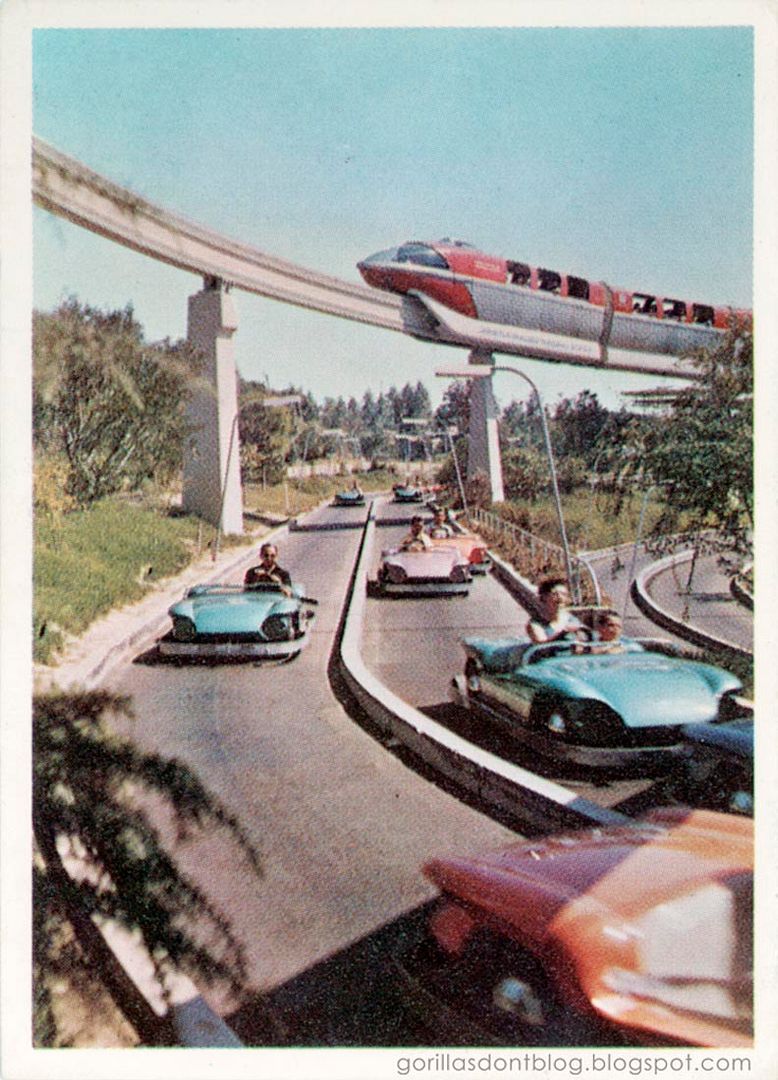 Once upon a time I happened upon this higher-res version of the same photo (presumably a publicity photo) used in card #66. What a beauty!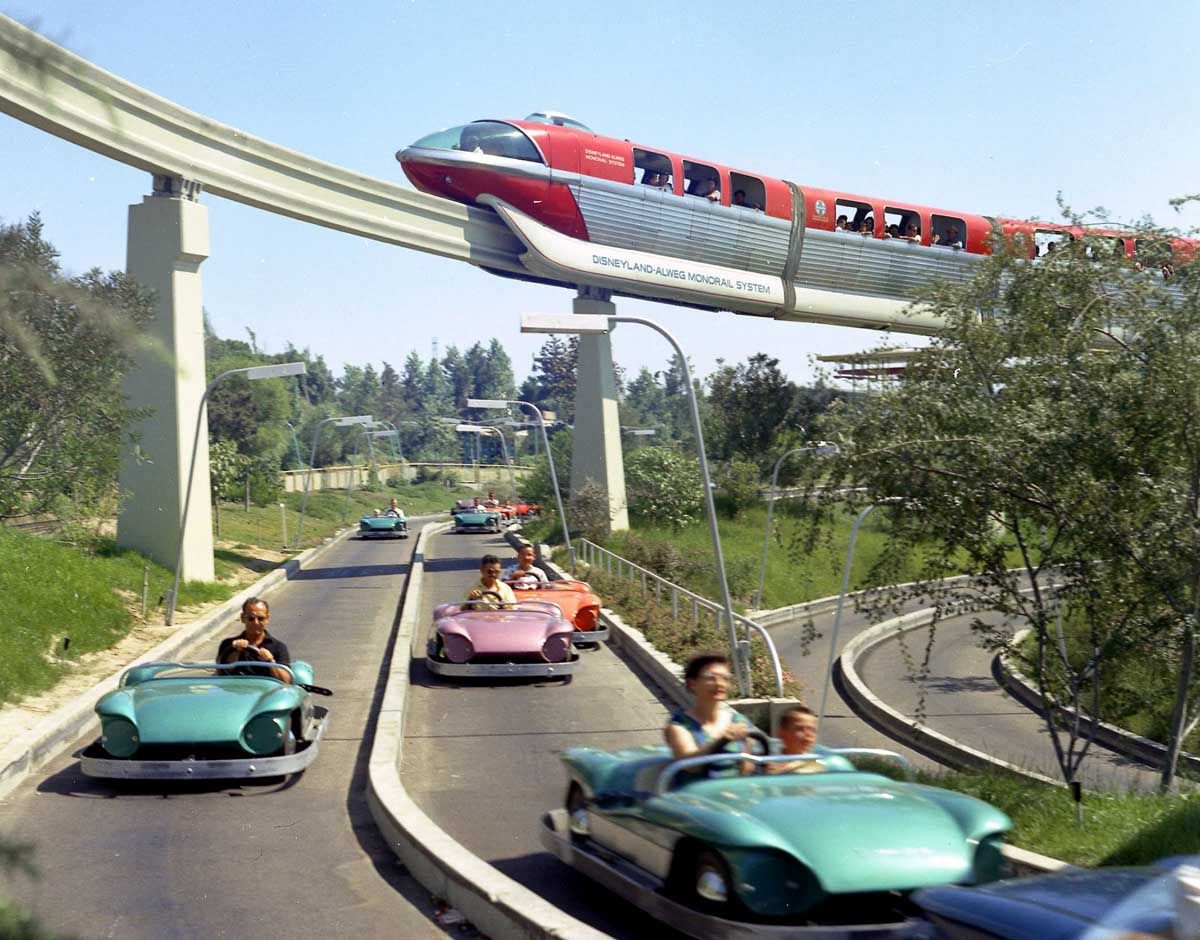 I hope you have enjoyed looking at this entire set of Donruss bubblegum cards!