I've set the wayback machine to 1956 - destination, DISNEYLAND. We can't go inside the park though. Sorry, this wayback machine still needs work.
I love this first shot, with a beautiful view of a chain link fence. Just look at it! Strong, yet light and airy, and its sturdy construction will last for years and years. It's so affordable too (made in the U.S.A!). And need I mention that it is gluten-free? After seeing all of that chain link, I am happy enough... I don't even need to go inside the park.
I suppose the C.K. Holliday is nice too, if you like that sort of thing!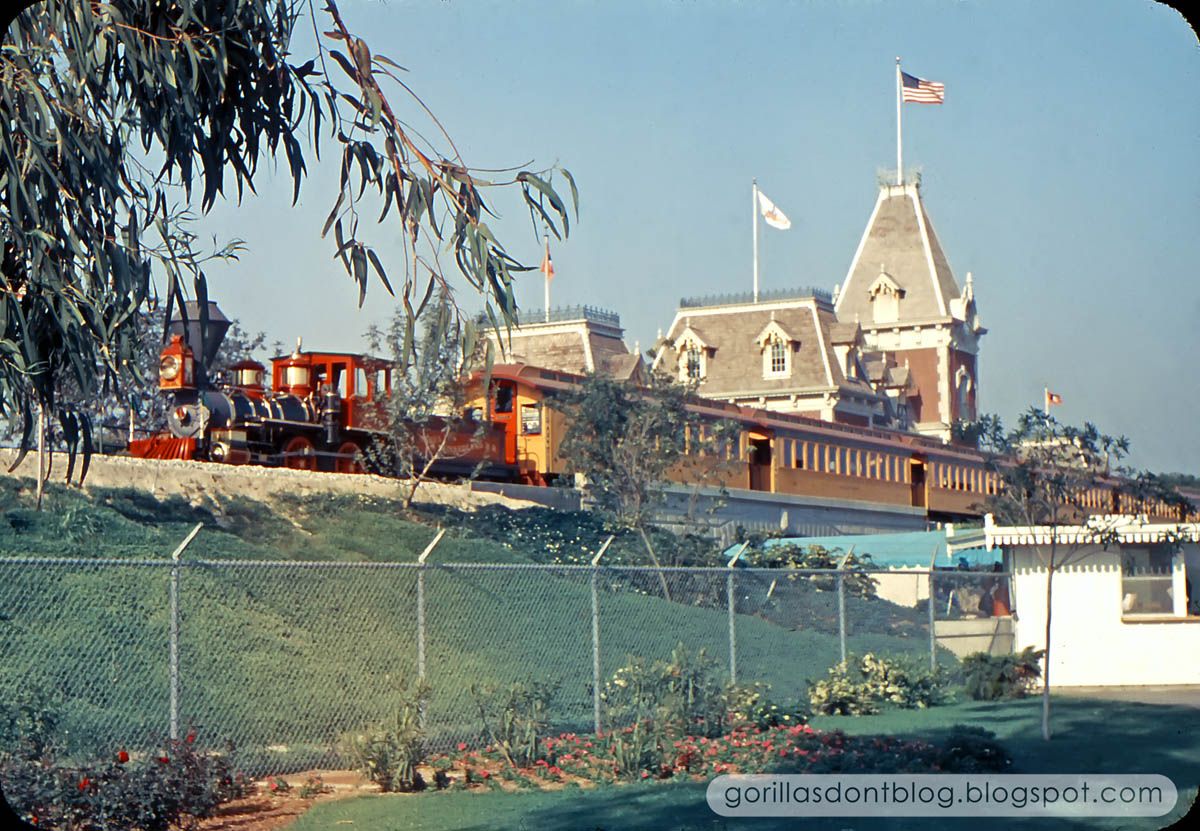 It's hard to be 100% positive, but it looks like the clock says 2:20 (I have trouble with telling time) - it must be late in the year, or the shadows wouldn't be so long already. I always love seeing those uncomfortable, inefficient (but wonderful) yellow passenger cars that were built at the Burbank studio shop.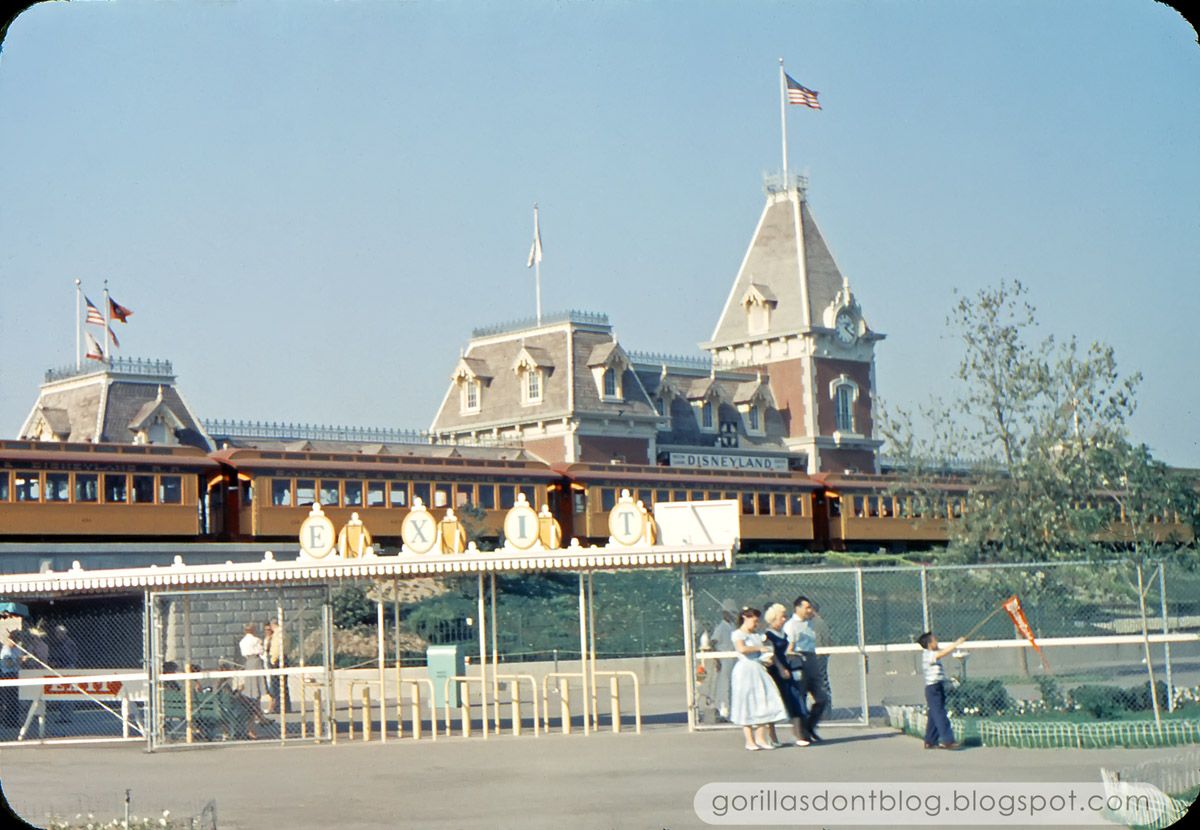 Going home already? What could they possibly have to do that's more important than spending more time at Disneyland? The kid seems happy though, he is enjoying his (extra super-long) felt pennant. Maybe he will tack it to his bedroom wall when he gets home, thereby diminishing its collector value in years to come.