This first photo was taken on a beautiful day, with the sun shining brightly on Disneyland, in spite of the dark clouds (and rain, probably) in the distance. I love the view of the elaborate pretzel of Autopia roadways. Look at how tall the berm is at that point! Gotta keep the outside world from spoiling things. I'll bet that this looked spectacular at night, with all of those mini street lights illuminating the roadway.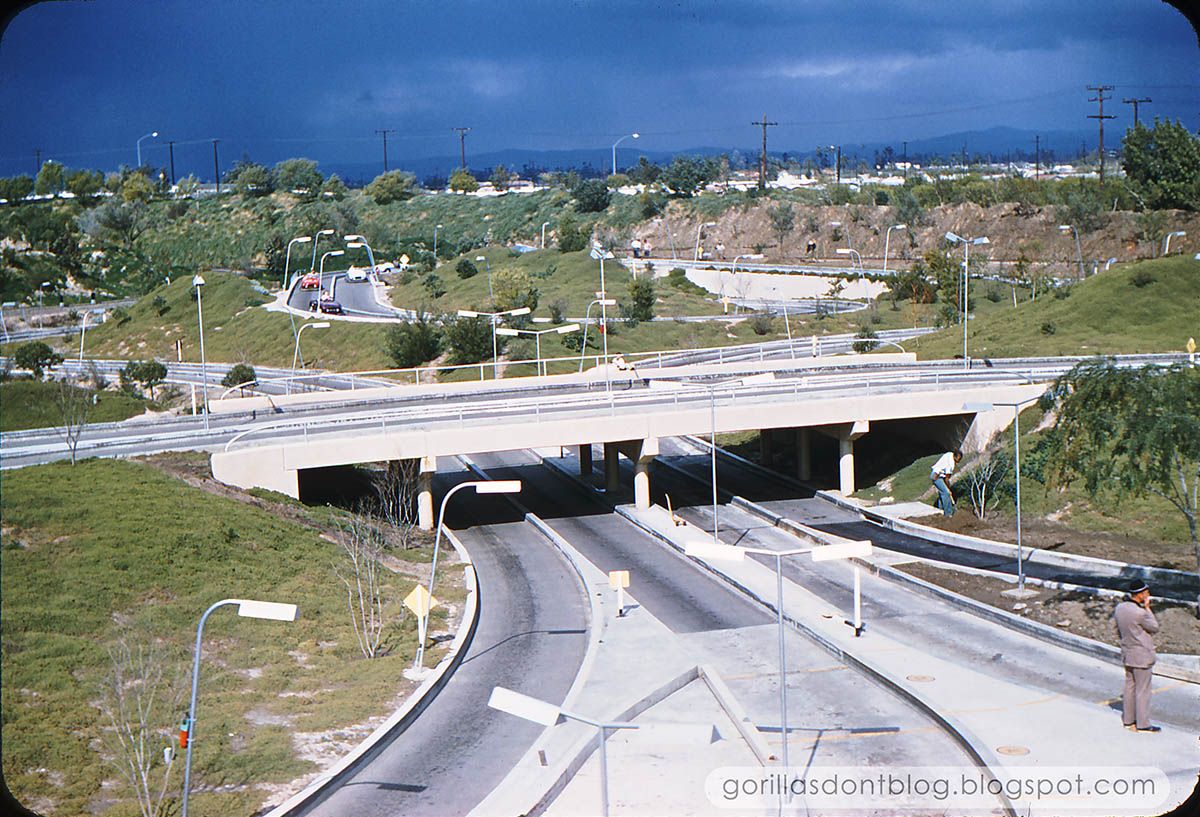 Hey, look, it's Frank Sinatra!
Look at those cute little vehicles; and... no guide rail! Lucky kids.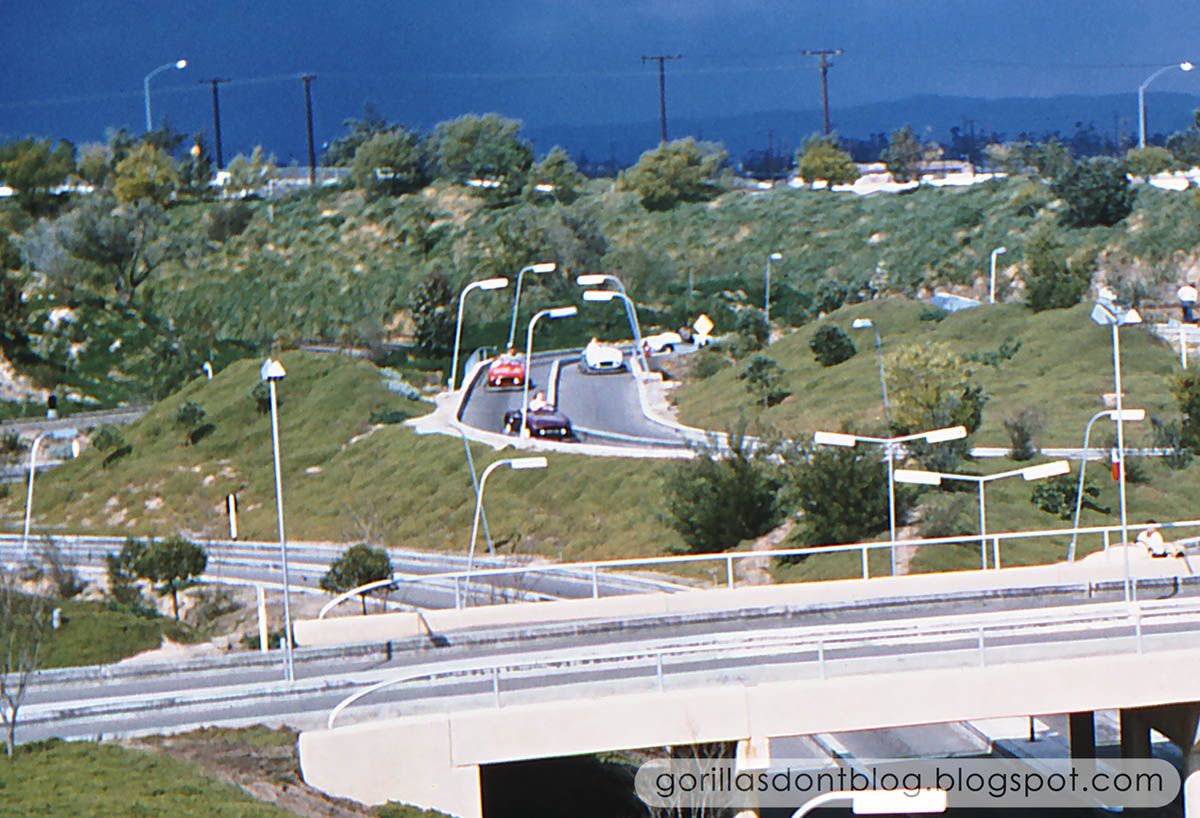 From the same lot comes this moody picture of Main Street Station, taken as the sun was on its way down. The sign on the steps informs us that the "S.F.&DRY Train" is closed due to the park's rehabilitation program. I would have been disappointed! Does anybody know if there was any significant change to the track layout (or whatever) that would have required the train to be closed in March of 1958?