I have used almost all of the strangely dark, soft-focus pictures from January 1965; almost all of them. There are still two more, in addition to today's weirdos. And another two that are as bright and sharp as you could possibly wish for.
Have you ever seen the Matterhorn look more ominous and haunted as it does here? It has been corrupted by an evil curse - as if it sucked in all light and happiness, leaving only fear and misery behind. Yetis with glowing eyes emerged from dark caves at night and carried off guests who were never seen again. (I know, the yetis didn't officially move in until 1978).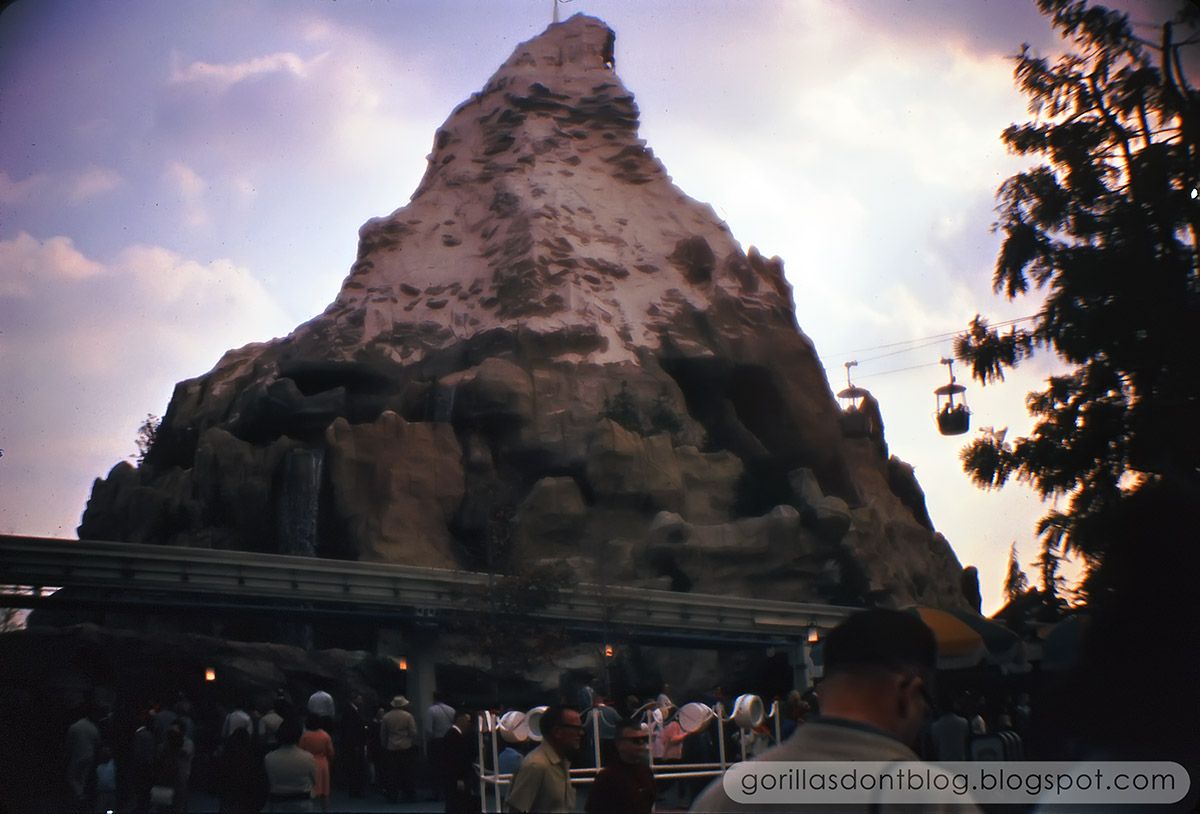 This one's not quite as bad, possibly because of the Christmas star visible on top, and the candy cane-striped pole (part of Fantasyland Station, I assume) in the foreground. But it's still pretty creepy.