It's time to finish up a group of Walt Disney World slides from 1975. Six photos! It's a mini mega-post!!
The Skyway provides another look at the Grand Prix Raceway; I guess that large group of unused cars closest to us is a "backstage" area, hidden from guests by that segmented wall, but visible to us because we are cool. The WDW Autopia looks enormous, does anybody know if it is truly a lot bigger than the one at Disneyland? Notice Fantasyland in the distance, and the odd detail of seeing the Skyway continue in another direction - because Florida's Skyway made a dogleg when it got to Tomorrowland.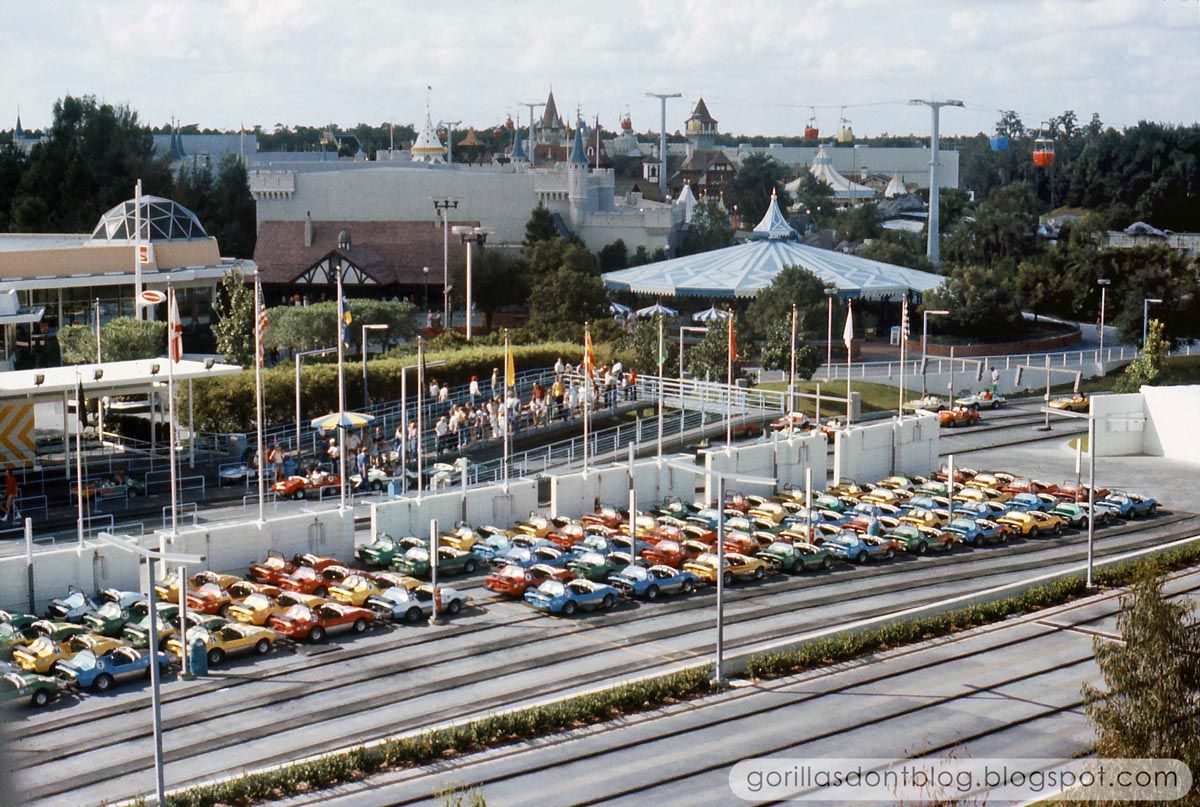 Space Mountain was still a new thing in 1975, and it was certainly worthy of a few photos. Like this one! Notice the WEDWay Peoplemover, which had only opened in July of '75. Wonder why that took so long to get up and running?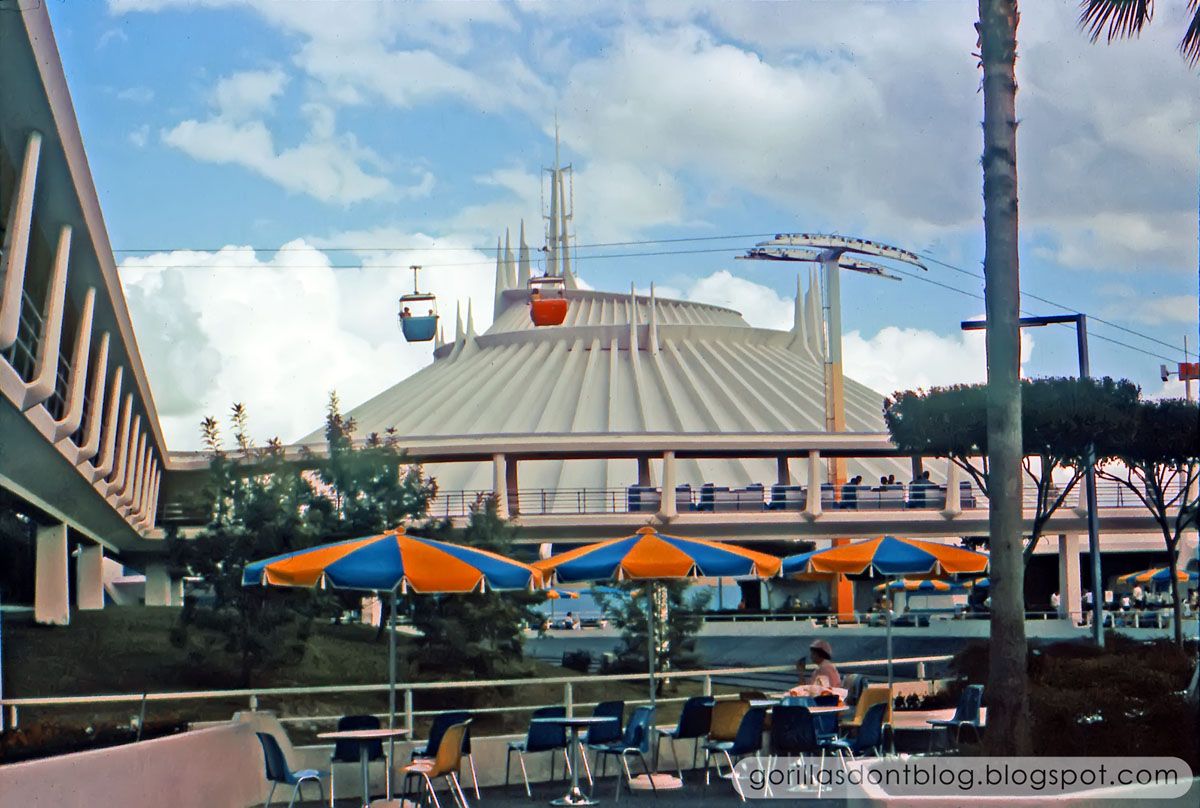 There's ol' Spacey again, though the photographer seems to be more interested in the angular, "Eyvind Earle" shrubs.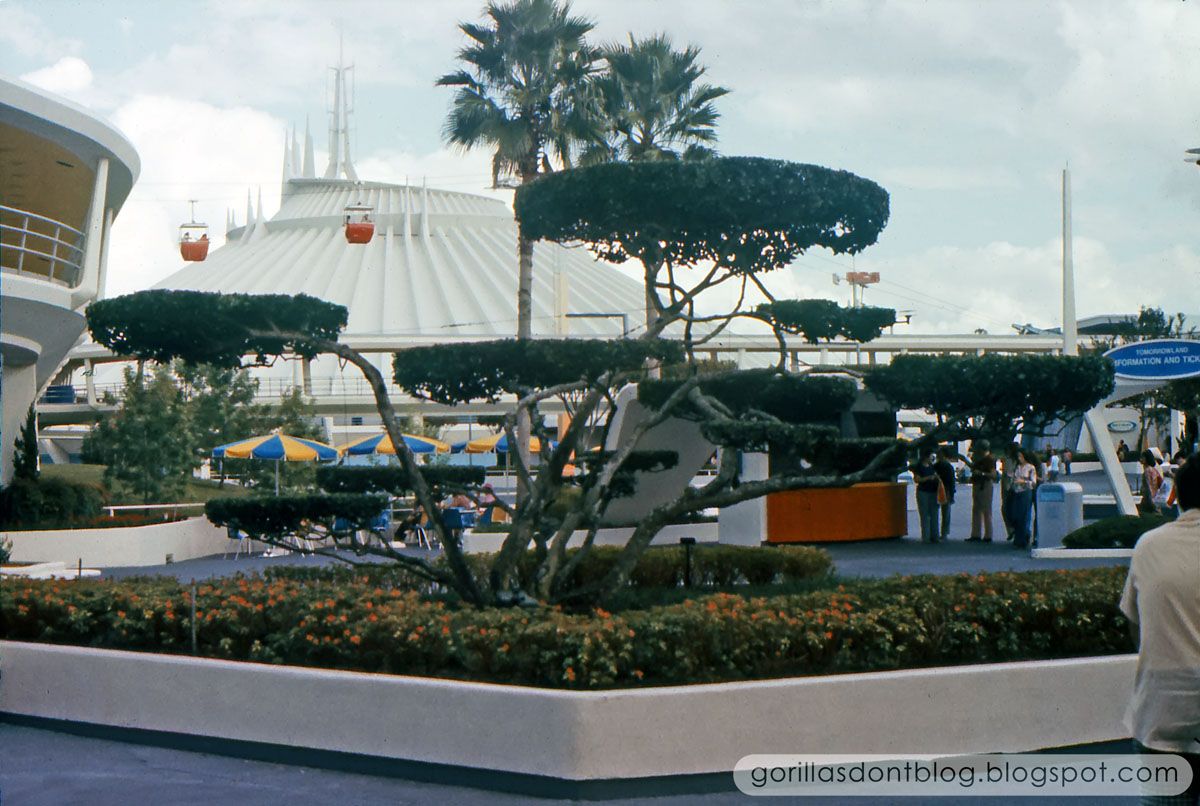 I have always loved the "lifting body" (or "flying wing") design of WDW's Star Jets! It reminds me of the Space Shuttle.
The sign for the Peoplemover is interesting - "Presented by America's Investor-Owned Electric Companies".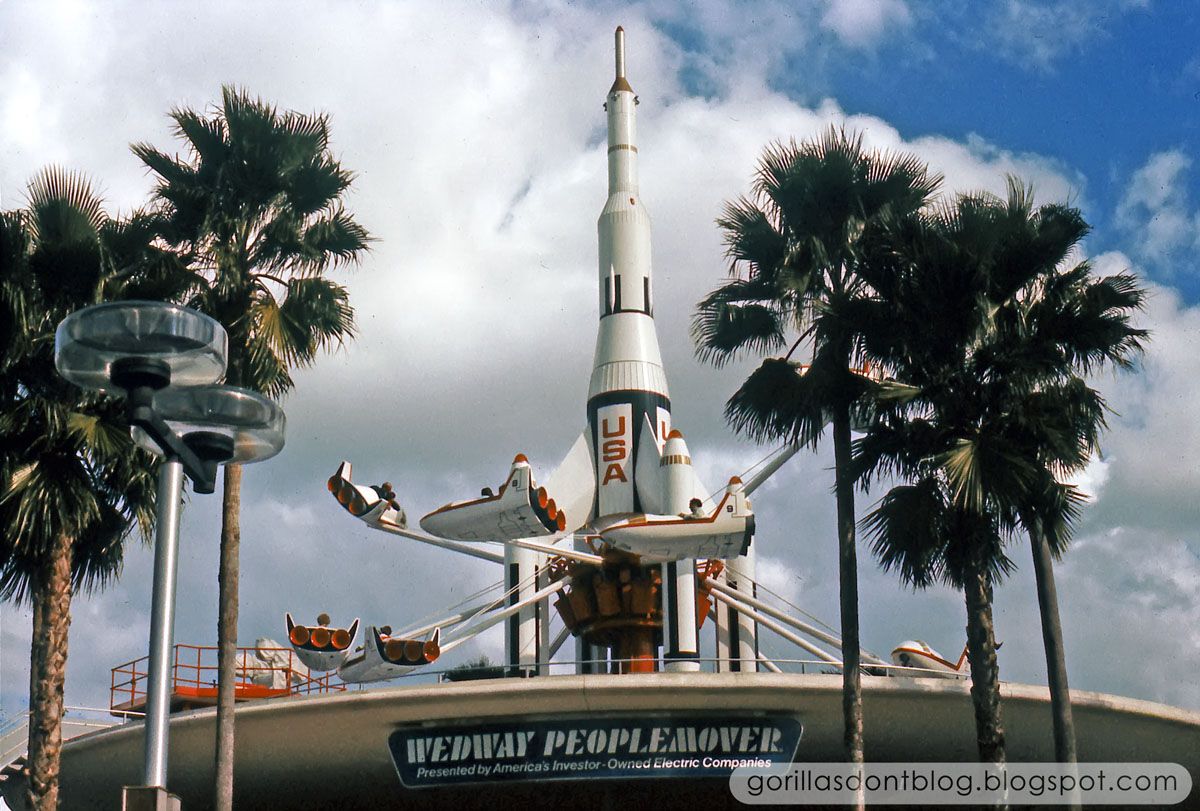 And, to wrap things up, here are two photos of Cinderella Castle. It really looks massive from this angle. Isn't there a fancy "Dream Suite" inside? It's funny how those suites were publicized so much early on, with "ordinary" people occasionally winning a chance to experience them. Now I guess they are strictly for the wealthy and influential.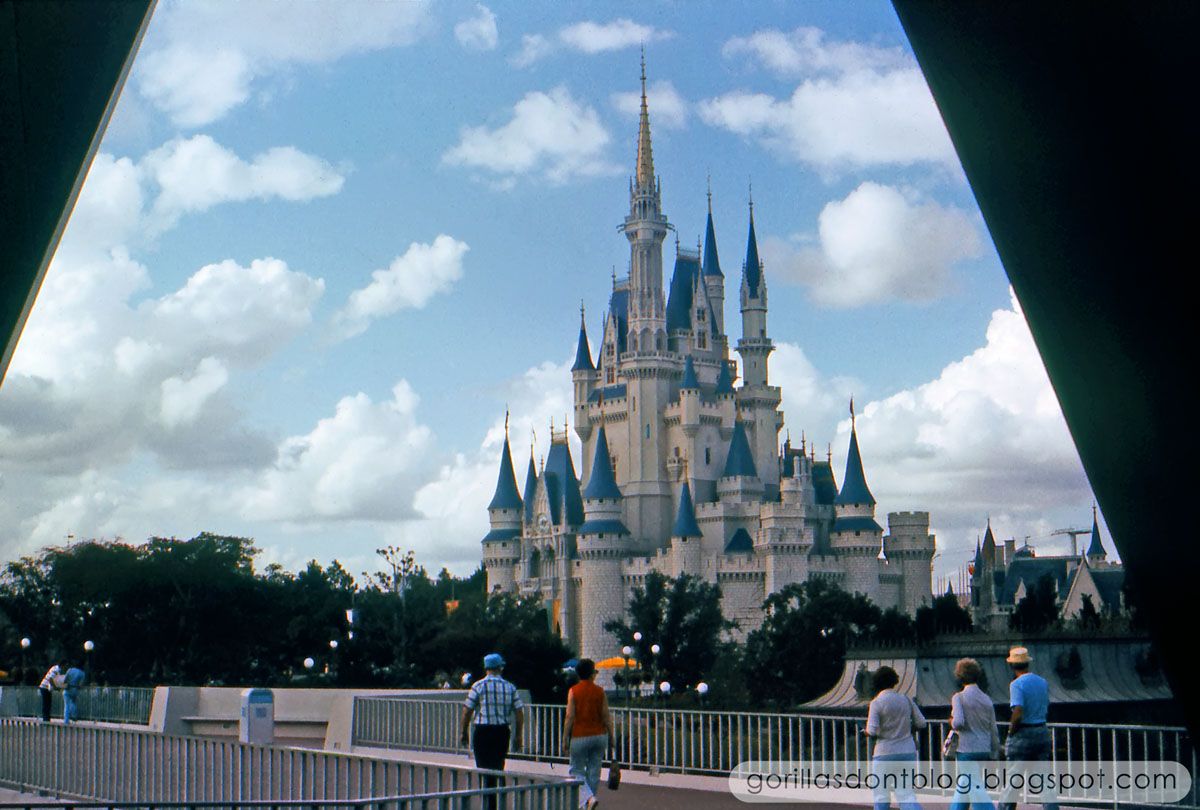 Here's one final look at the castle, looking lovely.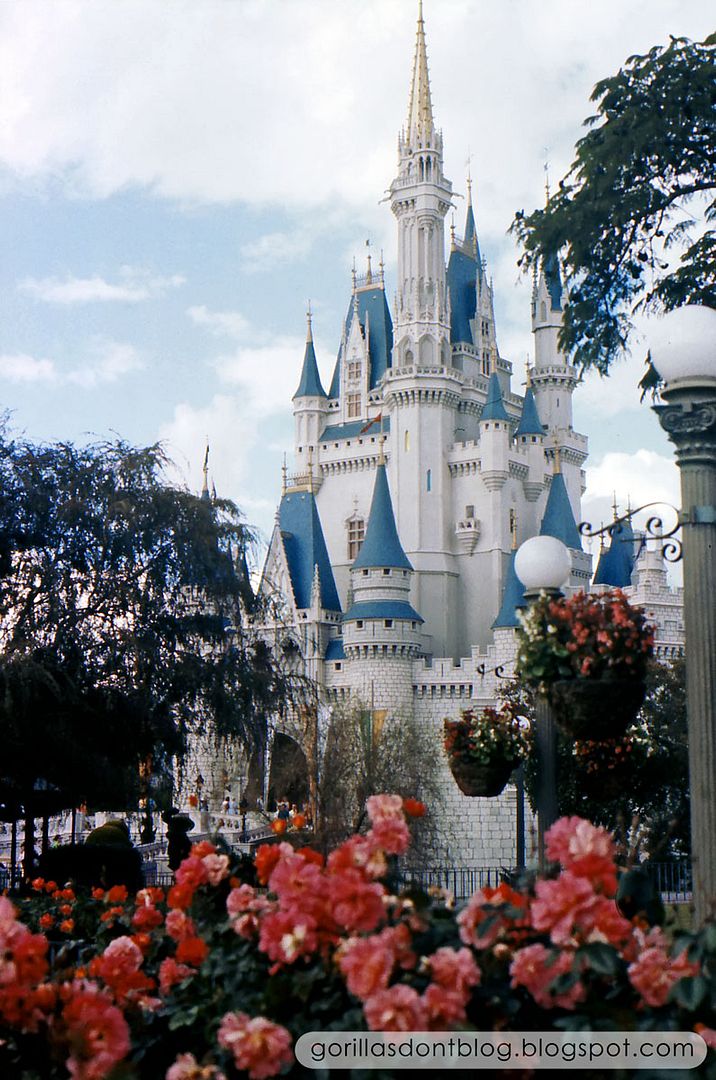 Don't worry, there are more WDW photos to come!