I am still dealing with a dead slide scanner, so the "Anything Goes Saturdays" continue to consist of whatever the heck I happened to have already scanned.
This one, from September 1958, shows a little girl (in ear muffs?!?) posing next to a cheerful yellow Mayflower moving van. This photo struck a nerve with me because, as the kid of a Navy man, we moved a LOT for the first 15 years of my life, and we used Mayflower a number of times. It was always weird to leave a place just as we started to feel comfortable, but hey, that's life. I later learned that my dad turned down potential moves to places like Germany and Japan because he thought that it would be too traumatic; maybe he was right, but I can't help wondering how different my life would have been if we had lived in one of those countries!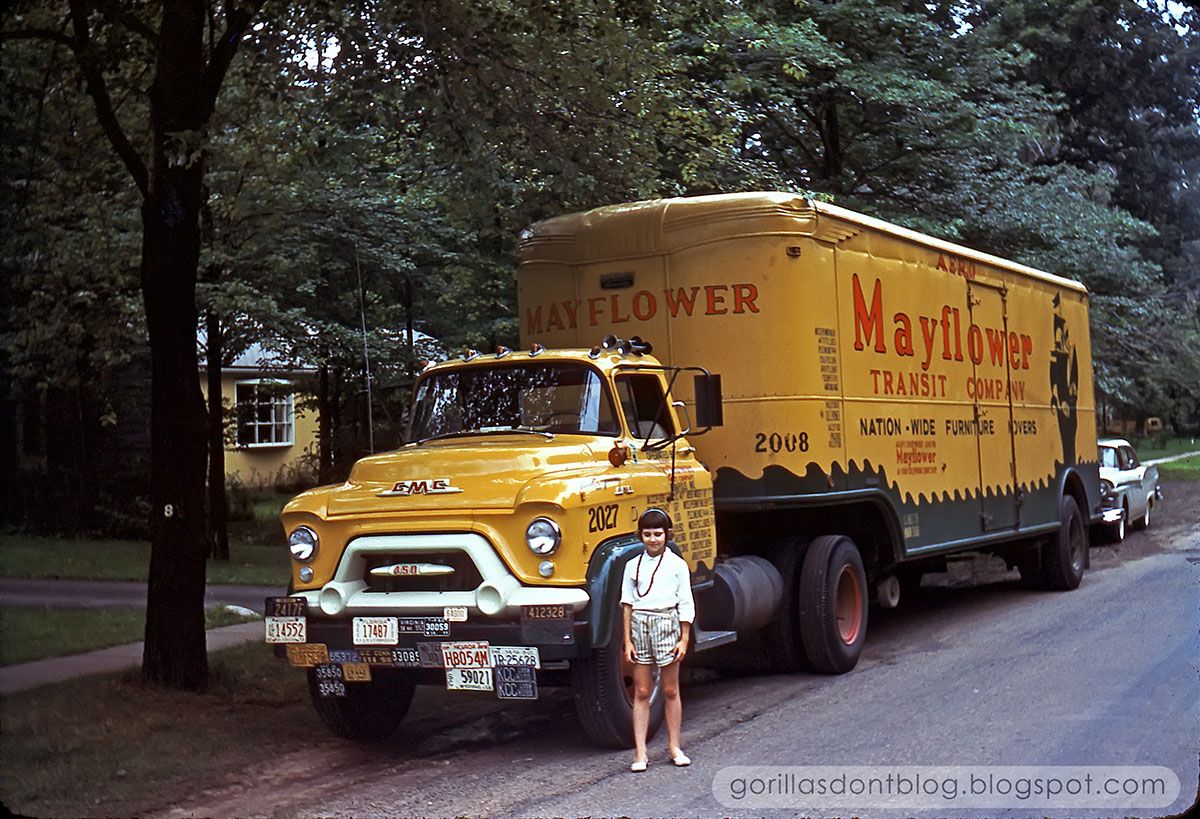 Next we head to Ontario, Canada, to visit the Seagram Tower near Niagara Falls (the photo is from September of 1963). Throughout the years, various structures had been built to attract tourists and provide a dramatic view of the Falls. In 1962, this 325-foot tower opened to the public (due to its elevation, it actually sits more than 500 feet above the waterfalls). The tower has changed ownership many times since then, and is now the "Konica Minolta Tower Centre".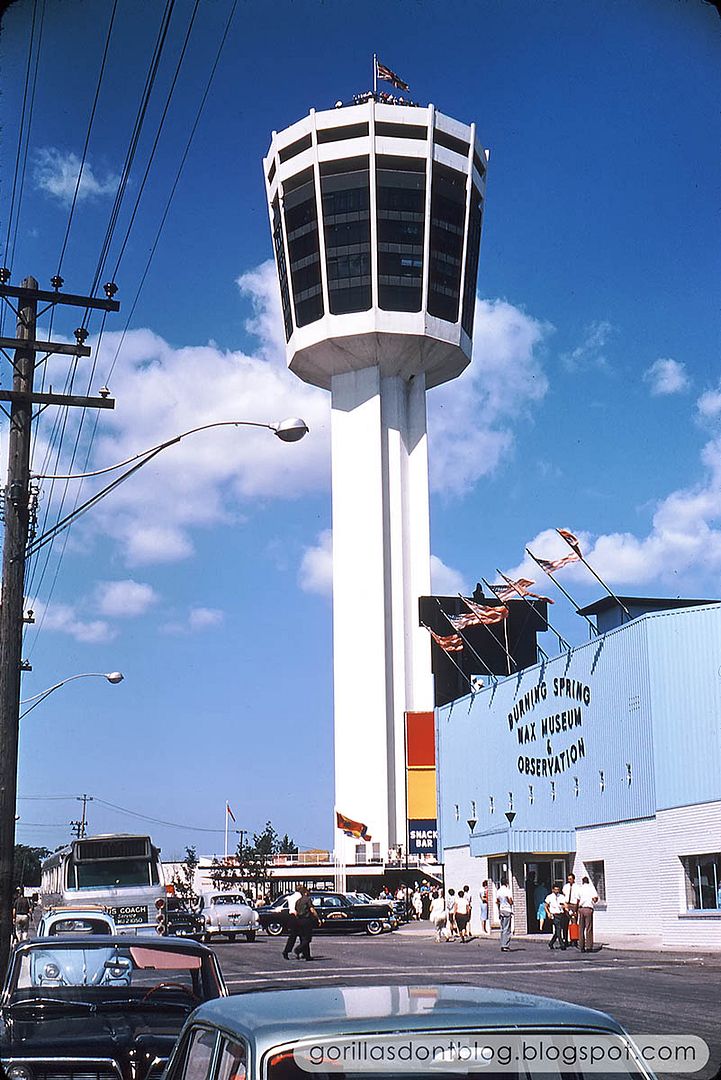 This next one qualifies as a "mystery slide", though, knowing the GDB readers, it won't be a mystery for long! It is from the 1950's, and shows a lovely old church - I thought it might be the famous "Old North Church" in Boston, but it isn't. When I zoomed in on the street signs, I could see that the church is at the intersection of West (?) Liberty Street and South Main Street.