Here are two so-so views of Town Square from 1956; they are from a batch of slides that has some pretty neat stuff, but for now I am going to get these lesser images out of the way. 'Cause that's how I roll.
Back in the good old days, my family would walk through one of the tunnels into Town Square, and immediately head up the steps to ride the Disneyland Railroad. I'm not sure I would call it a tradition… it was just what we did! Looking a photos like this, I sometimes try to imagine what it must have been like to see the park for the very first time, without the years of familiarity to deaden our senses.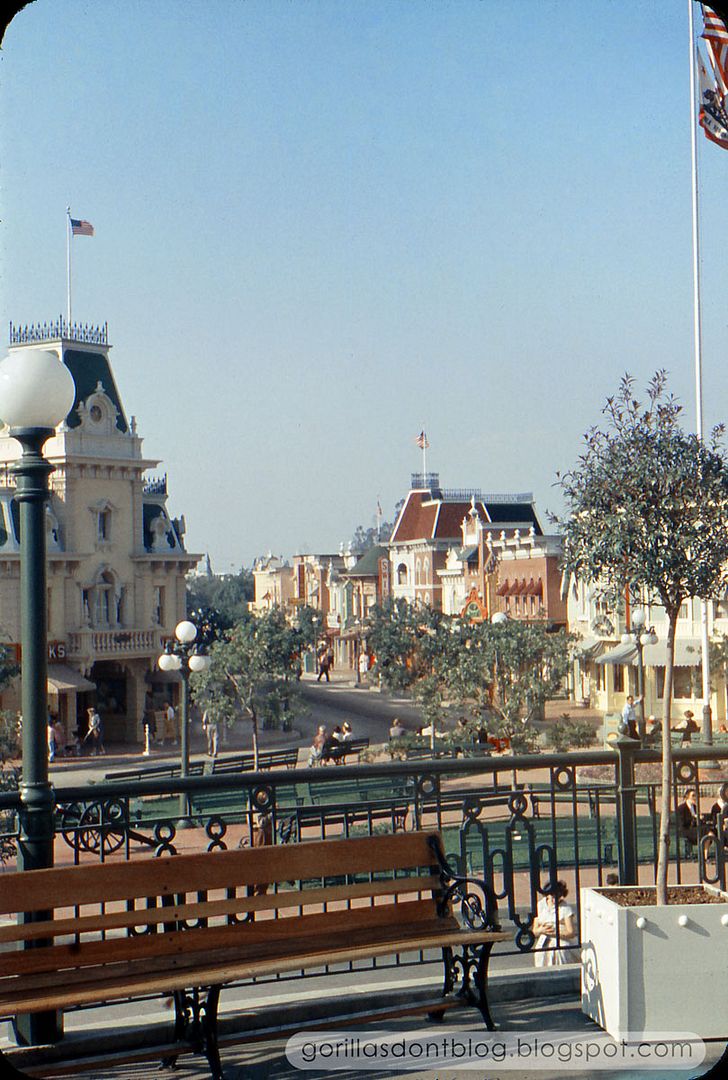 Looking carefully, you can just see the red Chemical Wagon (pulled by white horses), as well as two Horse-Drawn Streetcars. Horses are hard to draw. Judging from the angle of the sun, this was taken sometime in the afternoon, so the photographer did not make the DLRR his first destination.