I'm still slogging through a batch of slides that are generally dark or just weird. Because of this, you only have to pay half of what you normally do to view them!
SO... this one isn't great, and it isn't bad. It's at least an interesting angle, showing the dock where guests would board the Mark Twain or (in this case) the Columbia. I'm guessing that this photo was taken near the outdoor eating area of "Casa de Fritos" (judging by the strings of colored lights overhead). Out of the thousands of images in my collection, I don't have another one even remotely like this one.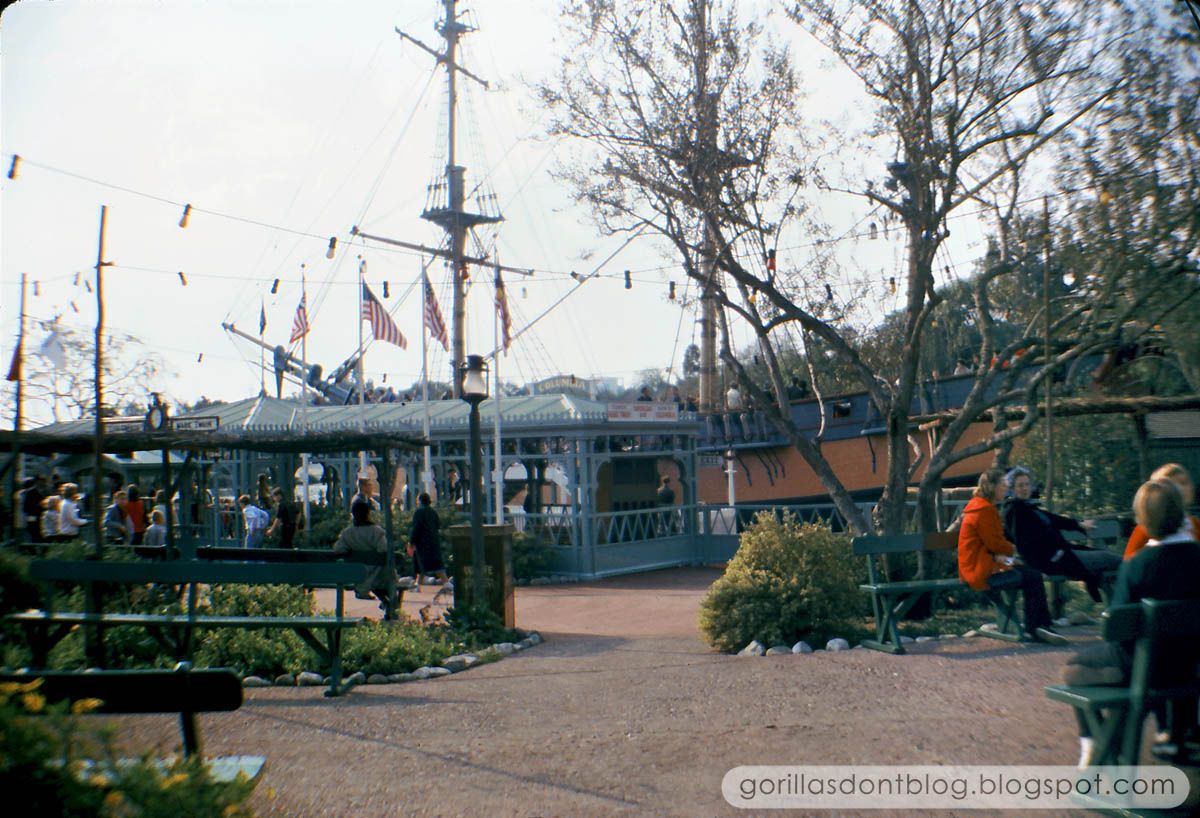 The inky black shadows and the creepy, alien gaze of those two women to our right make this one feel a bit spooky. "Submitted for your approval: meet Wallace Terwillager - a man with a desire to escape the difficulties of modern life. Mysterious events lead him to a small town very much like the one his great grandfather might have frequented; a prosperous town with a nickelodeon, popcorn wagons, and a candy palace. But he soon discovers that things are not what they seem, and that living in the past can have its drawbacks. Wallace has just boarded a horse-drawn streetcar; next stop - the Twilight Zone". Duh duh DUHHHH!