If you're gonna build yourself a Disneyland, you have to have a place to put cars. It's just a fact. Early maps of the park say that there are "100 acres of parking". If only everyone drove unicycles to Disneyland, Walt would have had more room for cool attractions.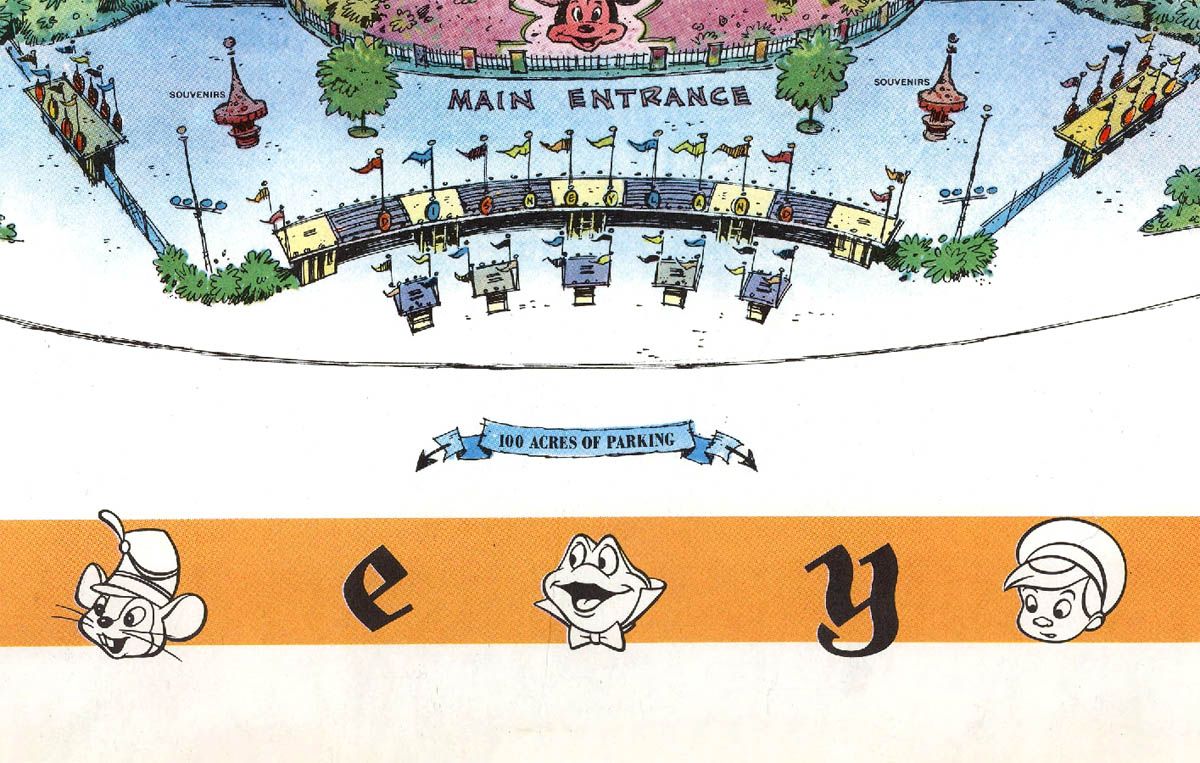 A strange thing happened... visitors (mostly children, I'm guessing) developed a fondness for this 100 acres of asphalt and automobiles. It represented the first tantalizing steps into Walt's kingdom; there it was, just a few hundred feet away! You could hear the train's bell and whistle, and see the Monorail zooming by - it was very exciting. Speaking of Monorails, today's photos were both taken from the "highway in the sky", circa 1967.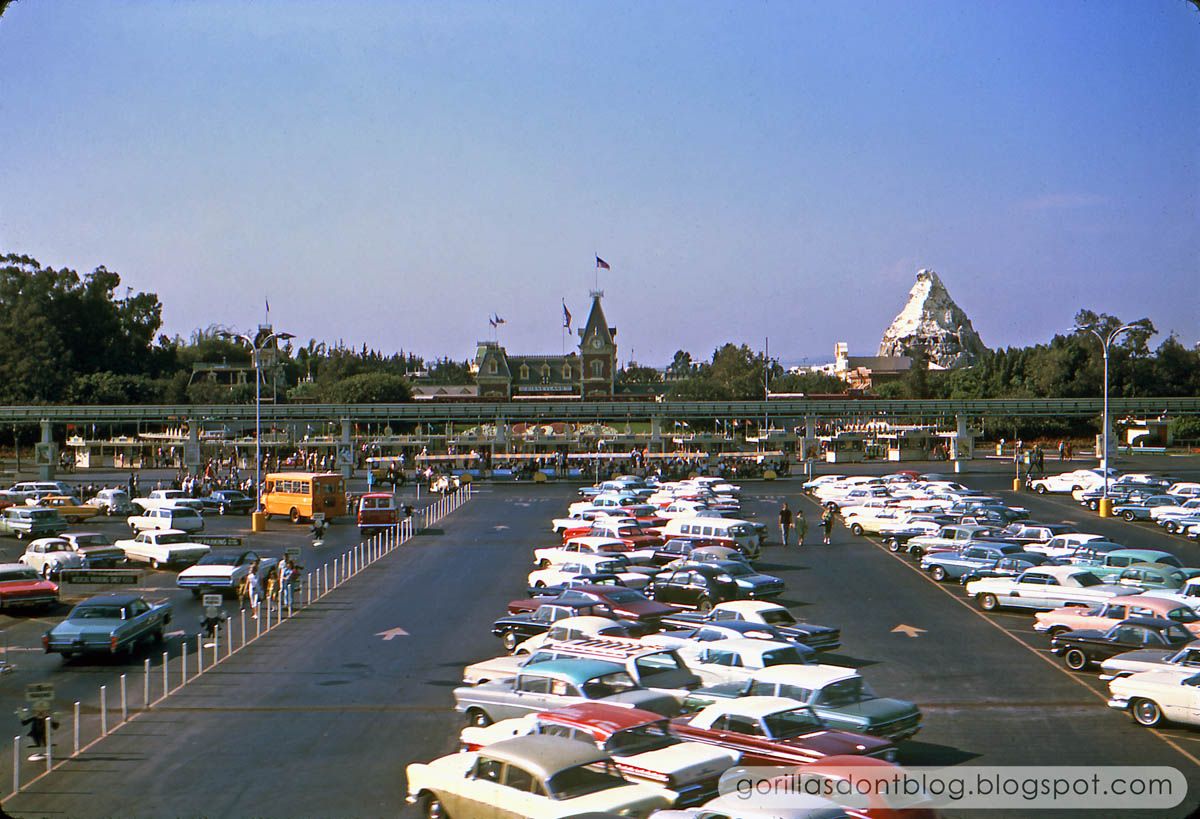 Zooming in a bit, we can see one of the trams in front of the ticket booths, full of guests. If you look to the extreme right and left, we can see folks already leaving the park (the clock on the train station looks like it says 5:00). Why?? You're not going to stay until it gets dark and all the lights come on?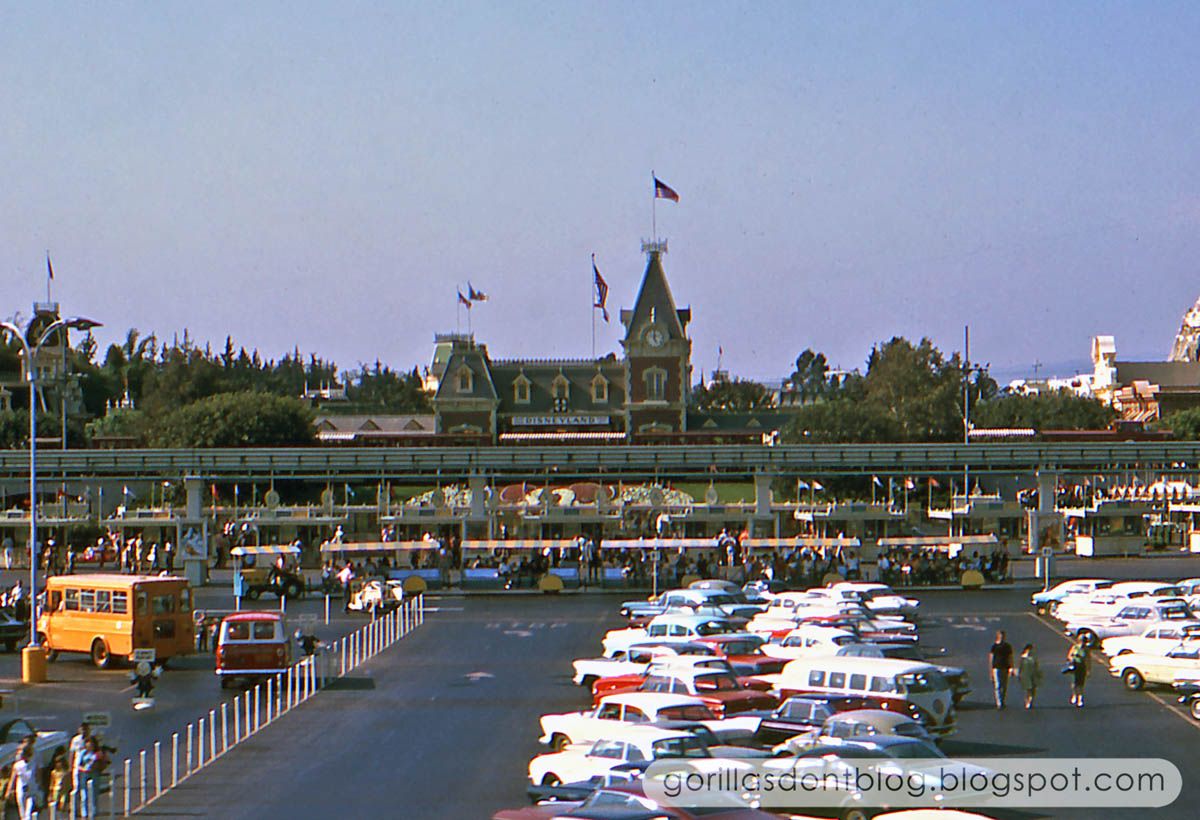 Now we're looking south from the Monorail track that crossed in front of Main Street Station, gazing across the lot that is occupied by Disney California Adventure. There's the old Convention Center, looking like a flying saucer; and a yellow Monorail makes a cameo appearance.