Many people love Moose and Squirrel. But I love Rhino and Hippo!
Here's a pretty good shot of the rhinoceros that used to charge guests from along the banks of the Jungle Cruise river. We've all seen lots of pictures of rhinos, but what a strange beast this fellow his! I wonder what that lady is pointing at to our left? Maybe she is admiring all of the oranges on that tree - a survivor from when the park was an orange grove. I always love seeing those.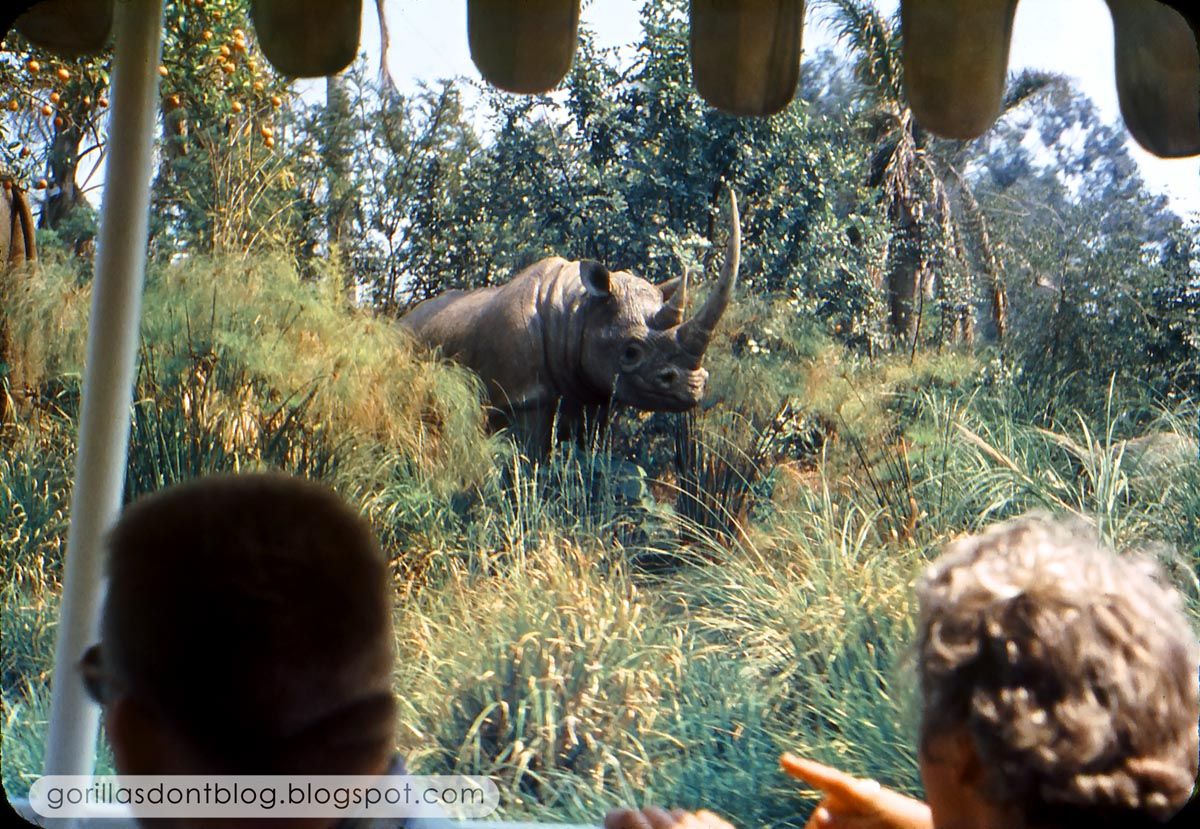 Hippos! Why did it have to be hippos? The water is full of them! One is right next to our boat, ears a-wiggling, looking for a hand to chomp on. The early crocodiles (or are they alligators?) in the Jungle Cruise were just a little bit "off" somehow, but I've always found the hippos to be pretty realistic, even in 1956.