I love this rare photo of the short-lived Yellowstone Coach that used to share the trail with the Stagecoaches and the Conestoga Wagons. For some reason they don't seem to show up in any books (that I can think of, anyhow); it's as if they were completely forgotten over the years. I wonder if they appeared in the early ticket books? Maybe they just fell under the "stagecoach" designation. As you can see, they are considerably more open, allowing for a better view. And I'm sure they weren't so prone to tipping over.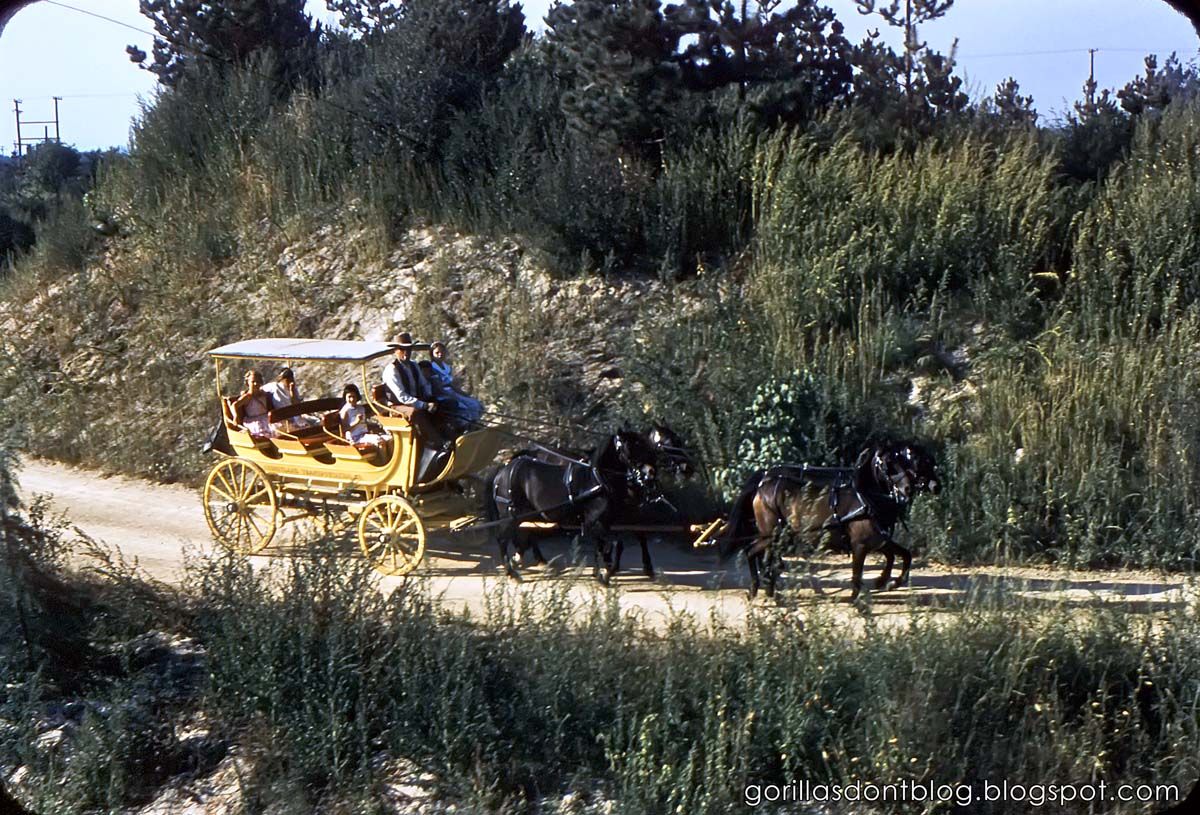 Zooming in, we can see that the driver has a cigarette going, which adds a touch of cowboy authenticity - but it seems pretty "un-Disneyland". He should at least share with the passengers, who appear to all be little girls (though there might be a little boy wedged between the driver and the girl riding shotgun)! Sharing is caring.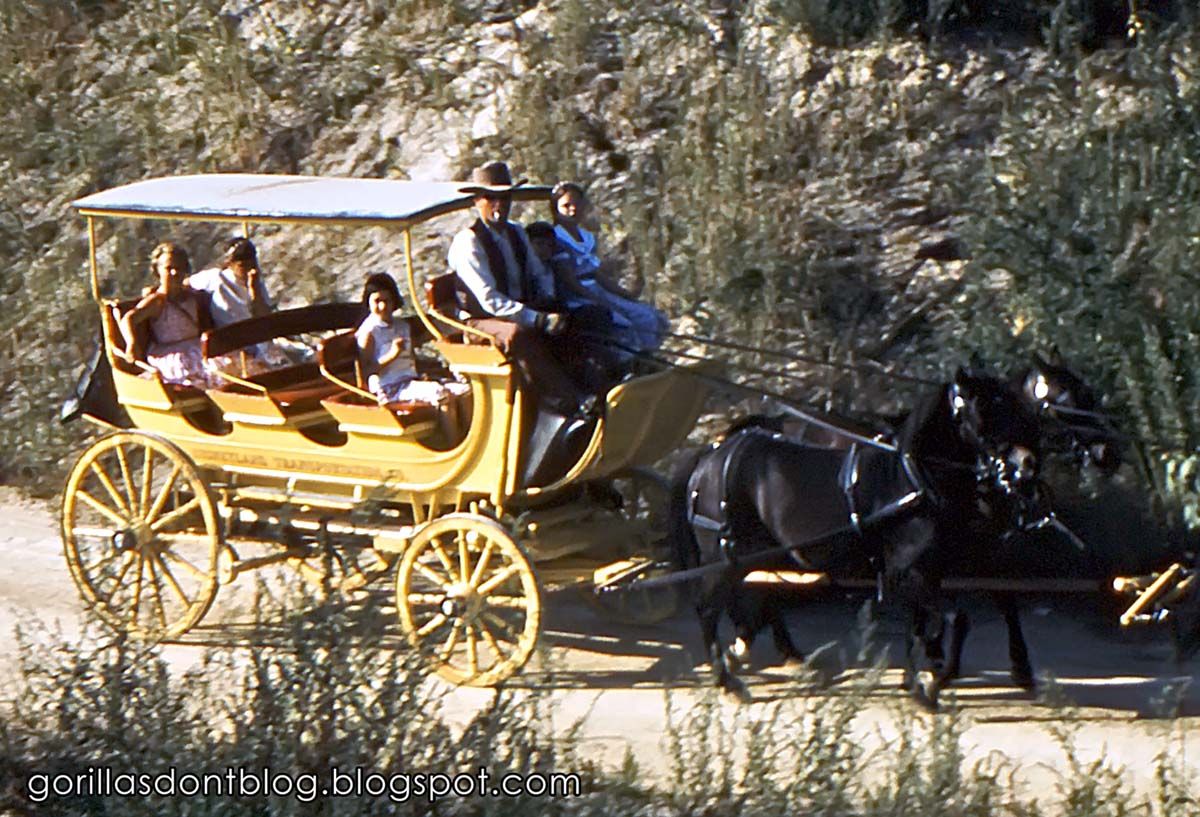 Here's another photo that I originally posted back in 2008 (the photo itself is from 1955). We love you, li'l Yellowstone Coach!