I didn't know what to post for today's "Anything Goes Saturday", so I went through my scans, and found a few nice vintage photos that people had taken of their automobiles years ago. They must have been mighty proud of their vehicles! All three of these pictures were taken in lovely San Diego, California.
This first slide was labeled, "Hal and Tom"; the guys are posed in front of their lemon-cream something-or-other. A Chrysler New Yorker? Maybe 1954? I'm sure I'm wrong, but you guys will tell me what it is! I love the color, and the neat and tidy yard looks like it is part of a typical post-war tract home.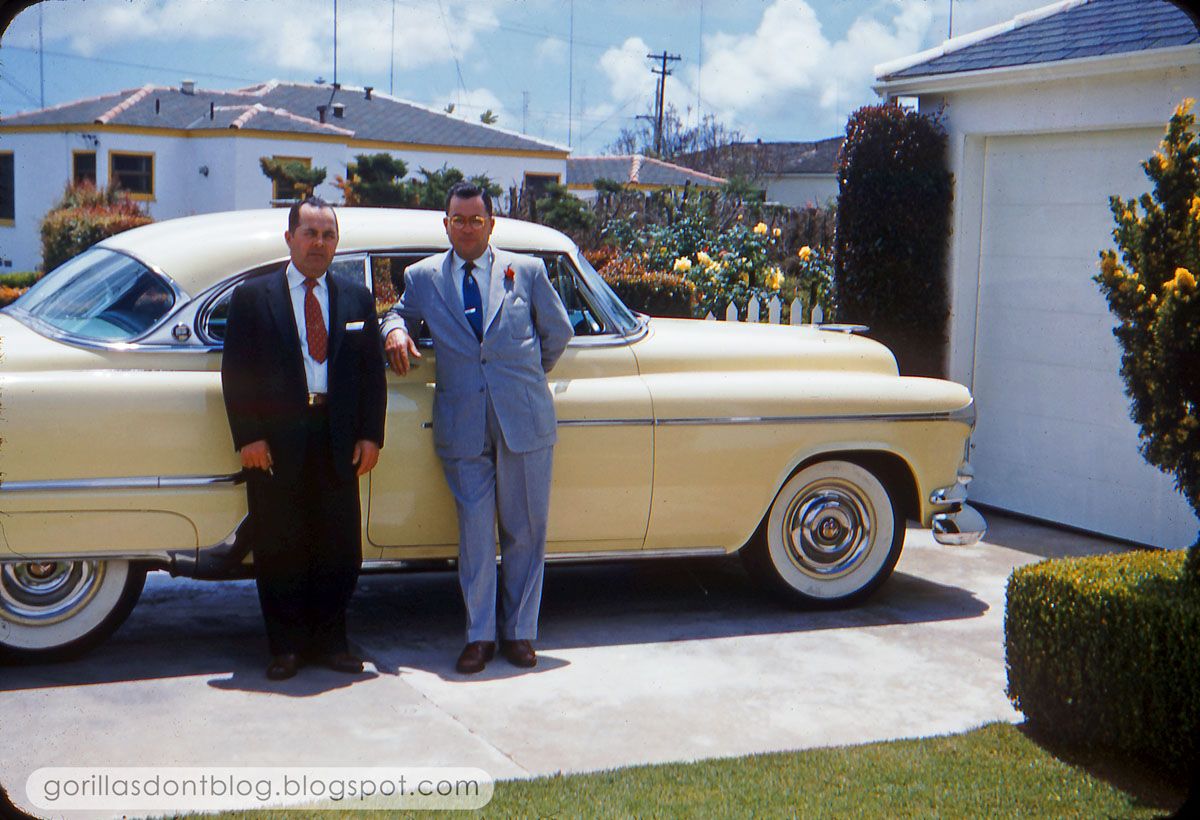 The next two are a pair from another San Diego family. Three adorable little girls are in their bathing suits, maybe they are ready for some playtime in an inflatable pool, or just running through the sprinklers. Behind them is what I think is a 1949 Cadillac Club Coupe. Again, only my best guess. The car seat on the ground probably came out of another car...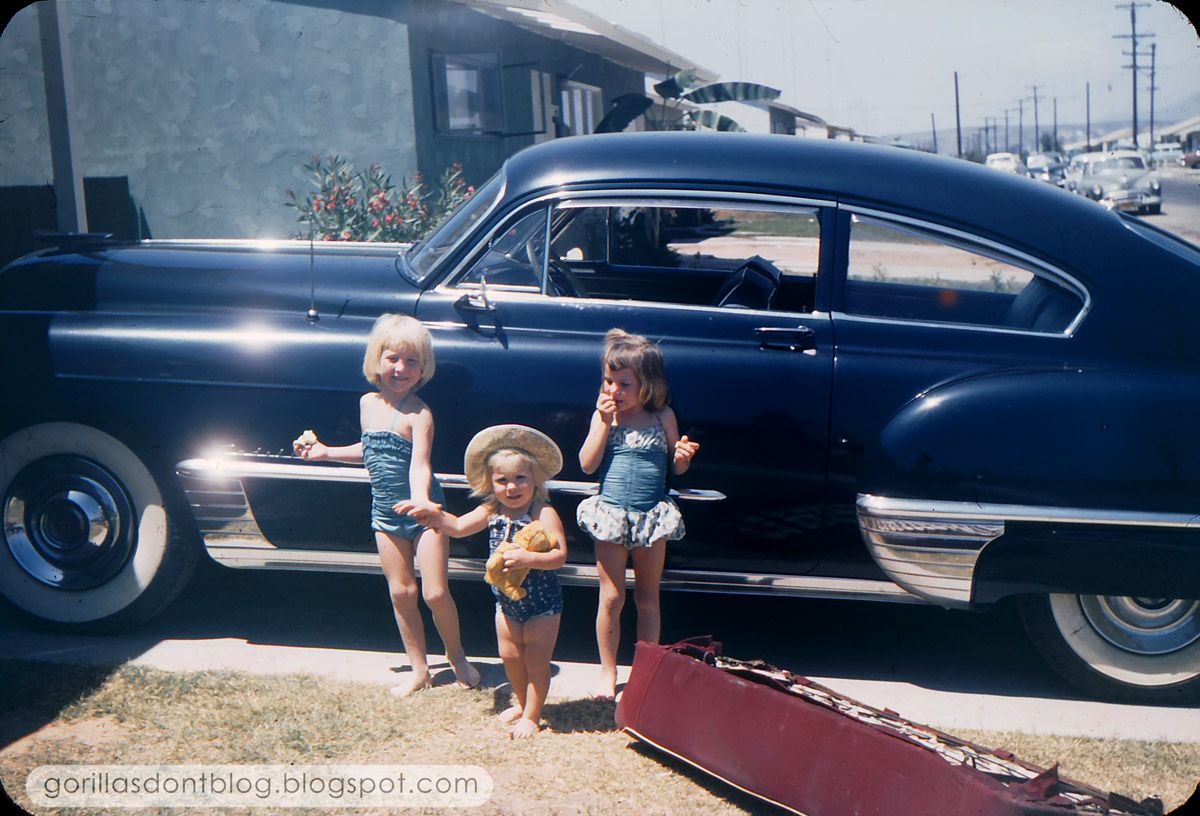 … this one! The maroon color matches, anyway. It is a "work in progress". The hood is off so that gramps (or somebody) can get that thing running again. I have no idea what it could be, but it looks like it might be from the 1930's. Who knows!