My stash of several hundred vintage Instamatics is dwindling, but the ones that I have left (maybe 40 images) range from what I consider "above average" to "really nice"! Today I am sharing the last of the "good but not great" scans. They all show the Tomorrowland lagoon area.
OK, this one is different. So different that I think it might be flipped backwards. But I'm not sure; even when I looked at it the other way it didn't seem quite right. What do you guys think? Anyway, I still enjoy the view of the lagoon with the intertwining freeway of the Autopia (and that long straightaway running across the water). I also enjoy the smog. *cough* *cough*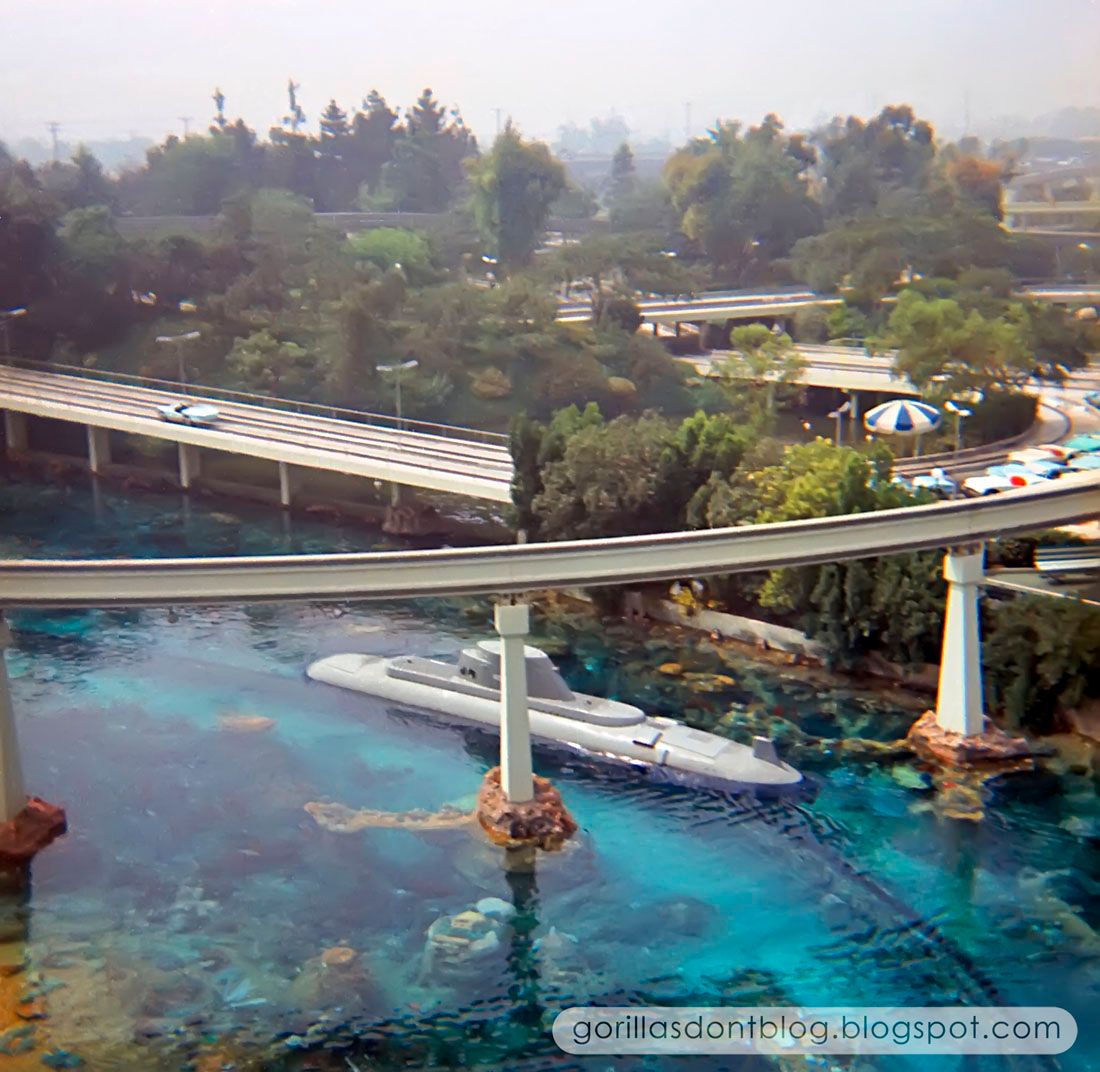 This one is divided neatly across the center; sky on top, Disneyland below. I see enough photos like this that it makes me think that old viewfinders must not have been very accurate as to what the lens actually captured. Or this was just "one of those pictures". Whatever the case, it is still a great view of the yellow Monorail, as well as the Peoplemover (possibly still not operational).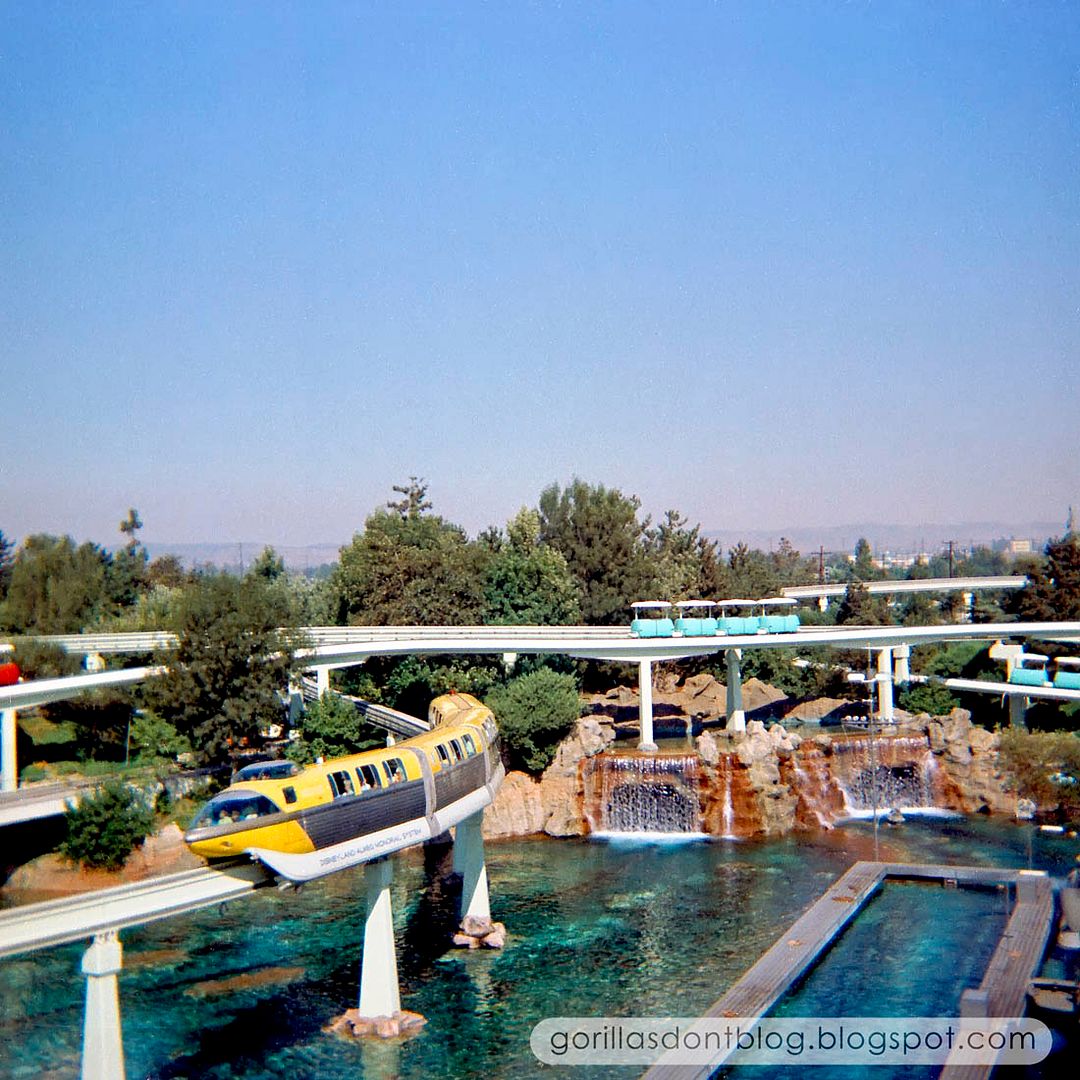 If the camera had been pointed any higher, we would have had a perfect blue gradient, and not much else. There are the new square Skyway buckets, rising up to pass through the Matterhorn. Which surprises me because I originally would have thought that this was taken from the Skyway. What else would have provided this elevated angle? The top of the Rocket Jets platform?