Today I am sharing a couple of views from along the shore of the Rivers of America. We'll start with this tableau, featuring a fearsome mountain lion perched atop a rock outcropping. Just look at him, he'd eat us if he could!
I used to wonder about why this fellow was placed in this manner, and finally found a very early photo (before those trees at the base of the rock were there) in which he was about to pounce on two unsuspecting deer (you'll have to wait for that one, I haven't scanned it yet). I can only assume that the deer were removed, since they couldn't be seen anyway.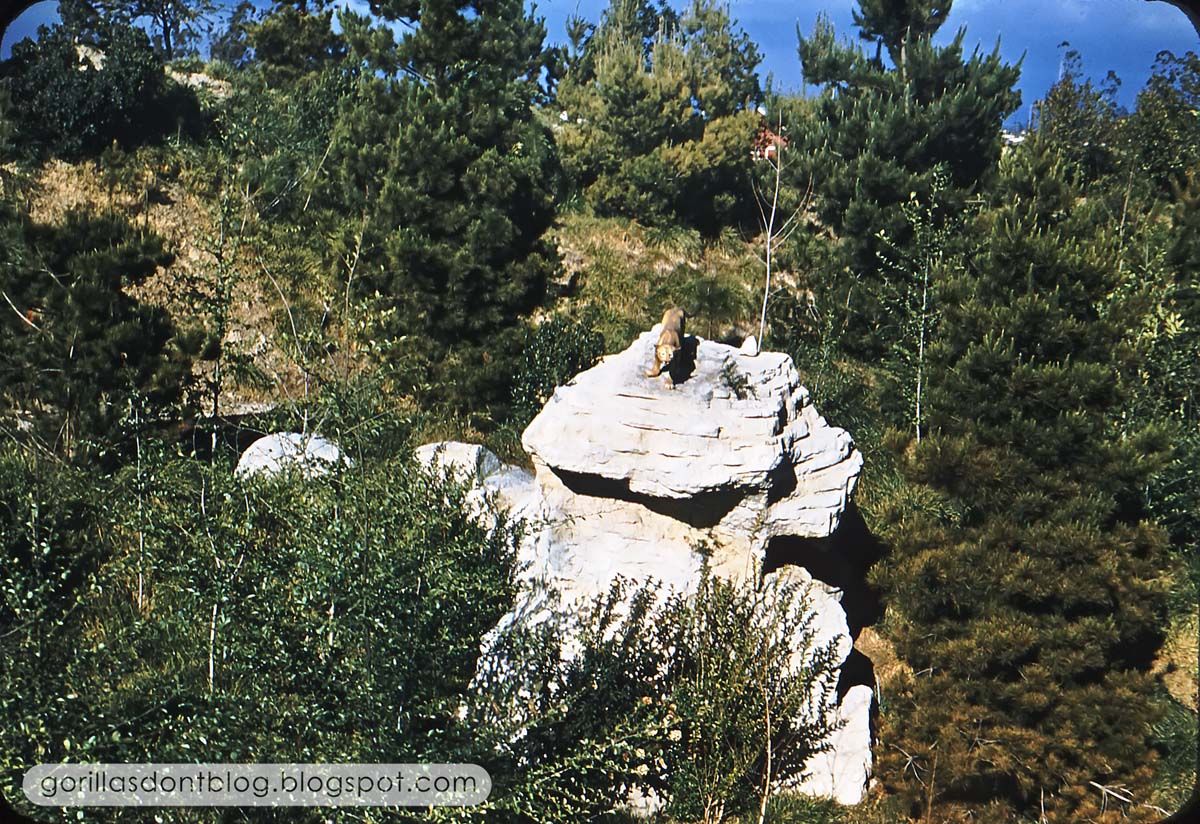 The deer may be gone, but there is still a nice, juicy elk! Or maybe it's a deer, who can tell. They have antlers, right? It's some kind of ungulate, OK?? While I have seen lots of photos of different fauna along the river, I don't recall ever seen this particular one before.