Here are two photos from the 1950's, featuring Fantasyland. We'll start with this one; there's a lovin' couple posed on the middle of the bridge, looking right at us, so it is safe to assume that this was a portrait of them (barely).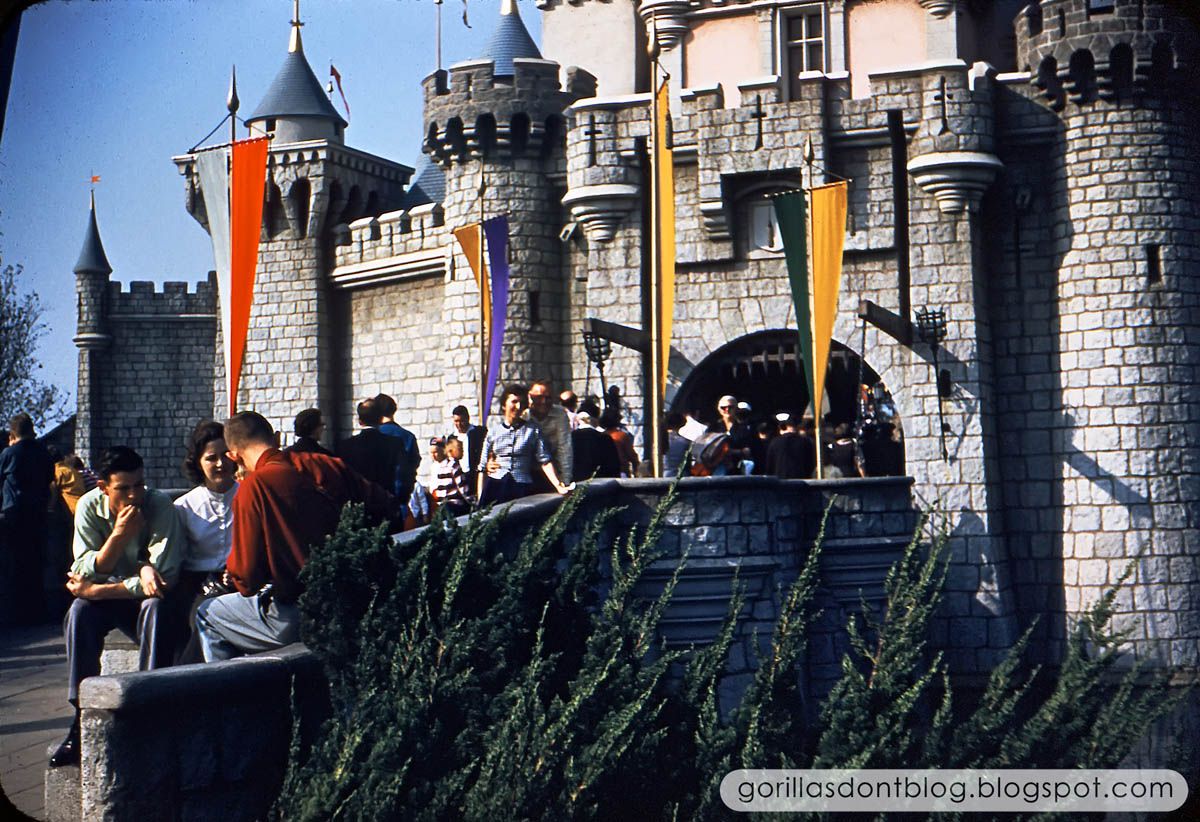 Zooming in to the left, we see some attractive young people (school chums?) taking a break. This was in the days when there wasn't a railing along that bridge (added last year) - they are lucky to be alive. Notice the kid in the background with his mouse ears!
This one can only have been taken from the steps up to the Skyway chalet; it provided a slightly elevated view of Fantasyland. To our right is tent where food was dispensed (is this one "Fant 2"?). The colors are interesting, brownish-olive and orange-red. But it works! Thank goodness it's not purple and pink, anyway.