While today's photos rate about an 80 on the Murk-O-Meter (on a scale established by Gustaf Von Murk in 1910), I still think that there is plenty to love about them.
You might think that our photographer wanted to capture a candid snapshot of his beloved Grandma, but I am pretty sure that the lady in the blue coat just happened to be in the middle of the frame when the blue Monorail passed by. As far as the photographer was concerned, it was now or never. And the old lady didn't have the courtesy to dive onto the floor when she saw the camera! Some people.
This is definitely an angle that we don't see very often (if ever); an action star could easily jump from that yellow Skyway bucket onto the top of the speeding Monorail!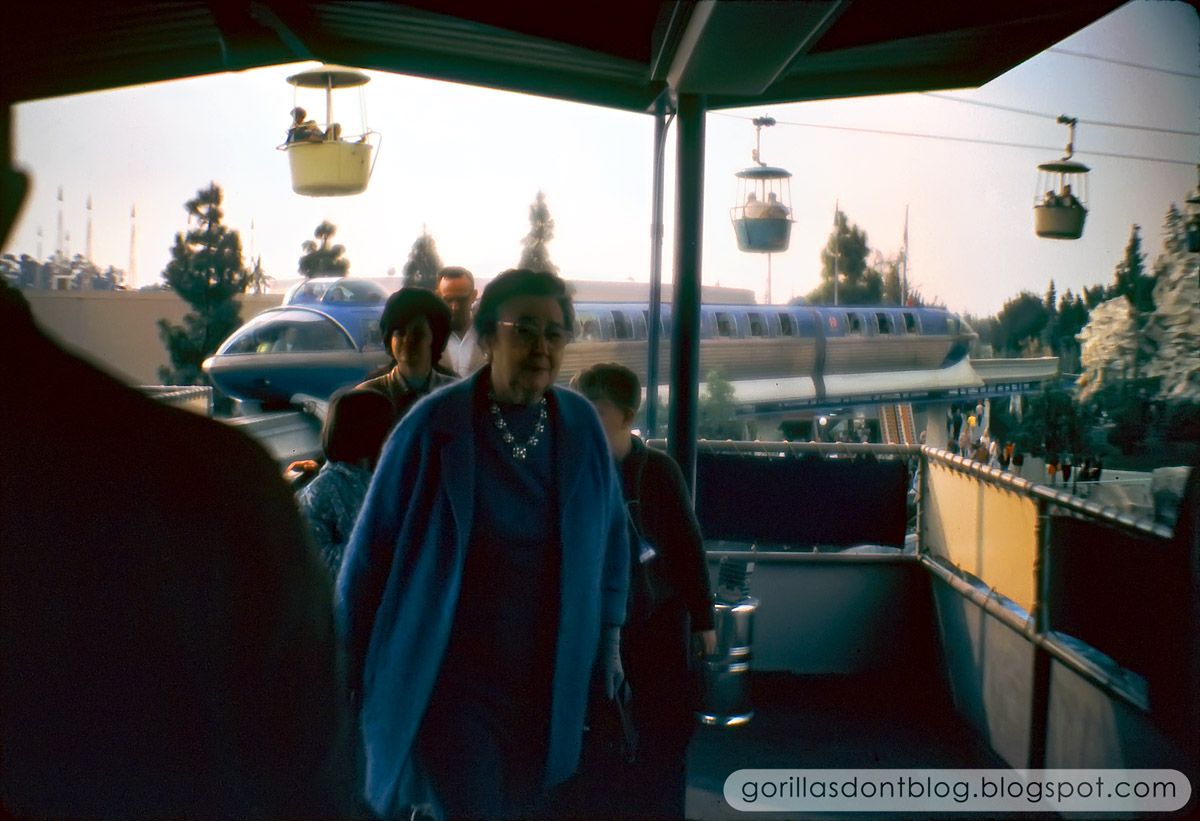 Bubble dome! Bubble dome! If I am elected President of the United States, I will decree that (henceforth), all automobiles, buses, and trains will be required to have bubble domes.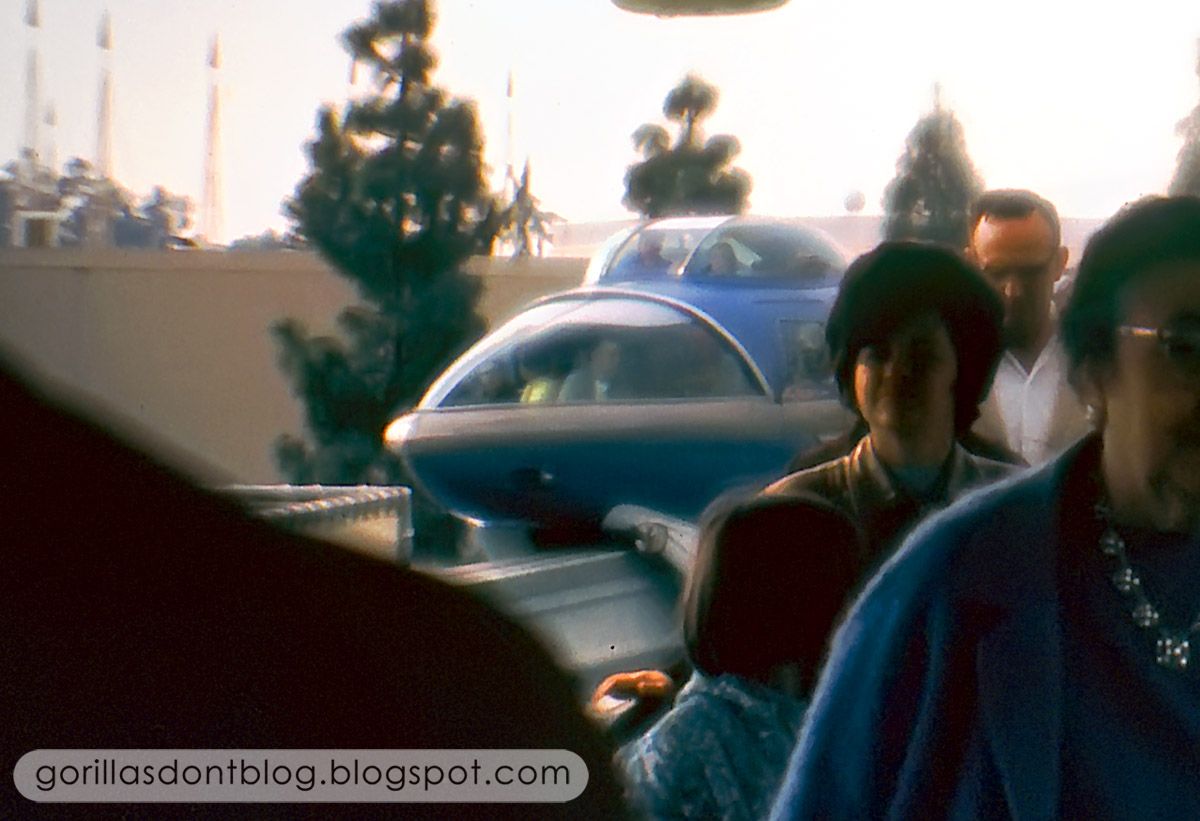 I only have a few photos taken aboard the Monorail, so a new addition is always welcome. The person on the left is saying, "Hey! Somebody is driving away with our car!". Where is Tom Servo?