I don't think I've done an official Easter-themed post in my almost-nine years of blogging. Today's the day! I've gone through my boxes of random slides and scanned some fun vintage images.
I love this first one, featuring a lady in her pink dress, with a pink poodle (!), circa 1956. We are overlooking beautiful Laguna Beach. The slide was labeled "Easter Parade, 1956", but I suppose that other than the pink dog, there isn't much "Easter-y" about it. Does her hat count as an Easter bonnet?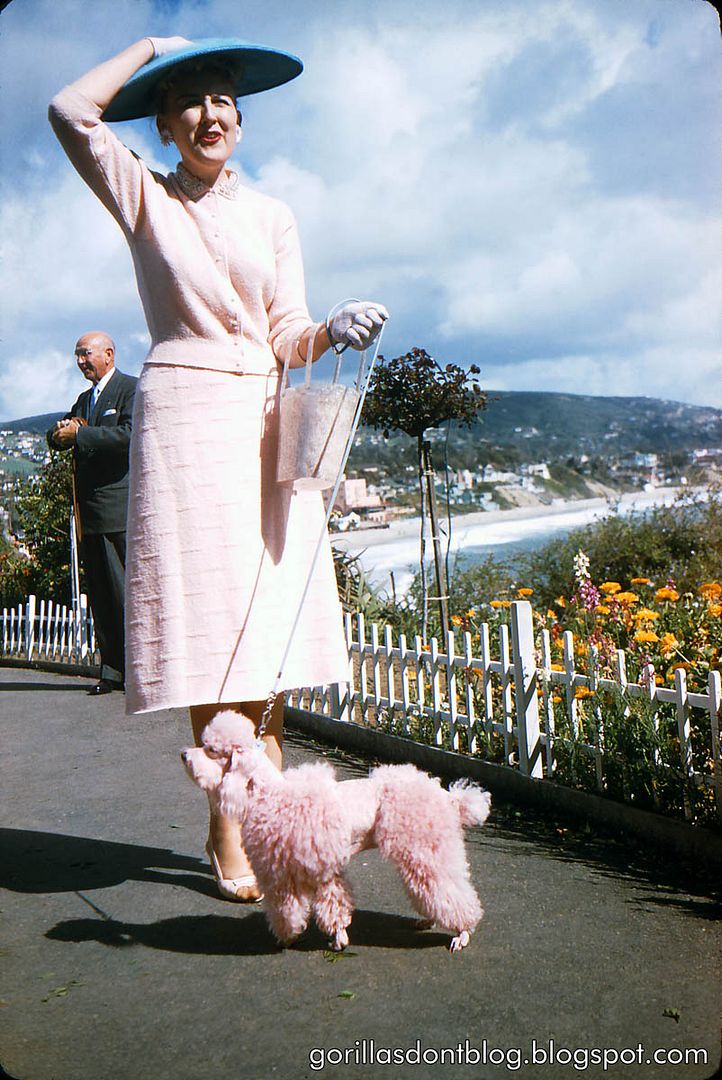 Next up is a cute school photos (just the girls) from somewhere in Southern California, 1959. I love the construction paper bunny ears! Everyone has a tiny Easter basket, and one tot in the lower right has an egg in her hand.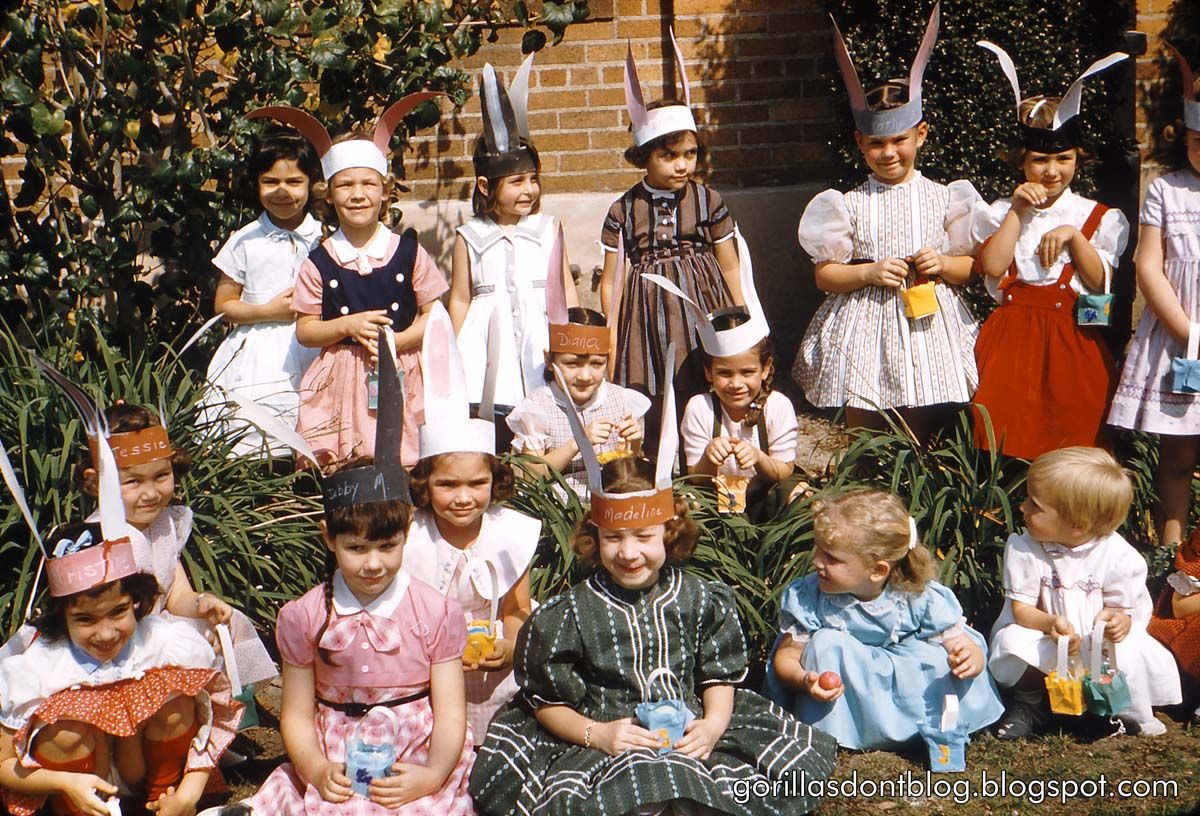 The expression on the girl to the left is priceless.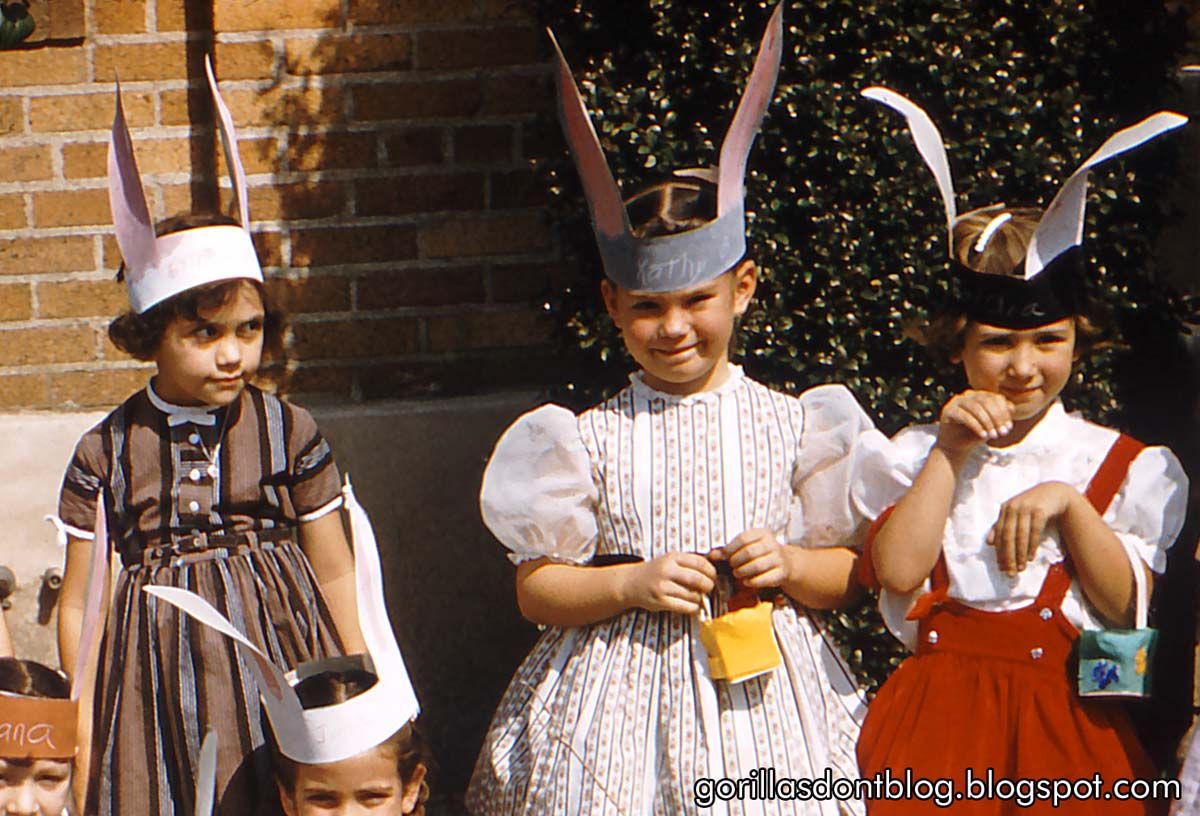 More cuteness on the same day. Maybe someday, somebody will see this photo and recognize their grandmother!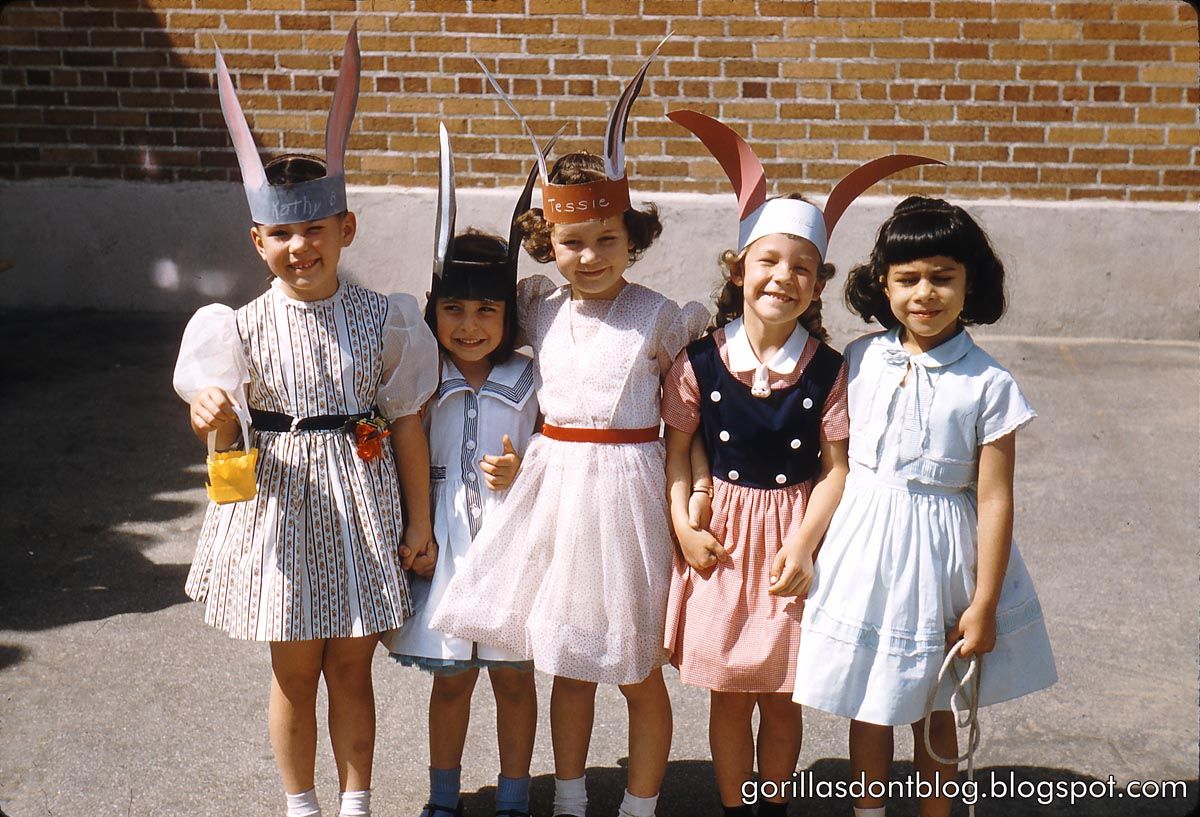 And I have saved what might be the best for last - this backyard Easter portrait, undated. The boy in the bunny costume reminds me of Ralphie from "A Christmas Story". I found this in a folder of old scans, I think I scanned it before I ever started GDB (which is one reason why it looks bad). At some point I purged my slide collection, and stupidly sold this one, but hey, it was mine at the time!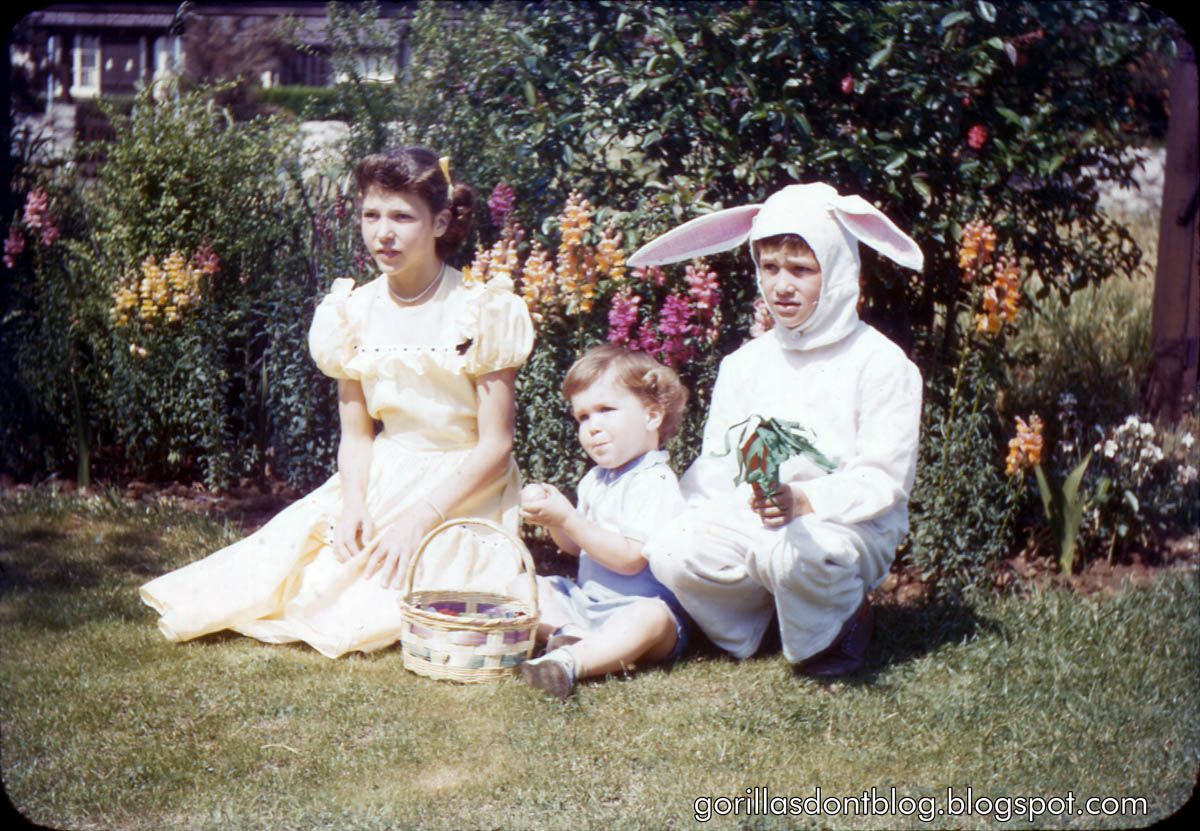 No matter what your religion (I worship cephalopods), I hope that you have a nice Easter.