Here are a few "leftuggies" (my mom's word for "leftovers") from my recent scans. All I know is that we should point our fingers at them and laugh.
Just think - if you had been standing next to the photographer in this 1958 photo, you could have gone in to the Golden Horseshoe to see a performance with Betty Taylor, Wally Boag, and (at that time) Donald Novis. I wish we could see the sign featuring Slue Foot Sue a little better - "Daveland" has an amazing, clear picture of it... see it
HERE
. To our left, you can see a bit of the Casa de Fritos.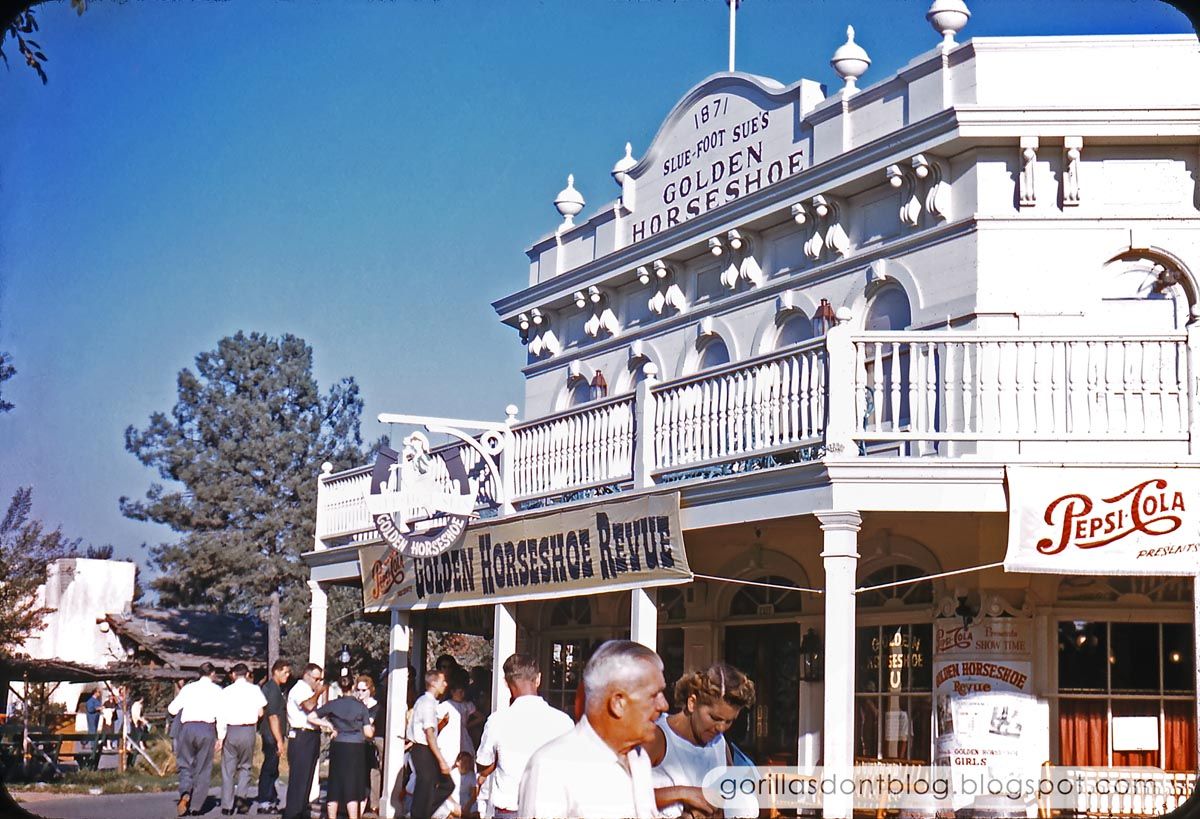 Now we'll jump ahead 12 years to December, 1970. The old Dance Circle had been updated with shady "amphitheater"-type seating - a real improvement. Kids still get to sit down front for the best view, and they were still invited to come up and join the Indian performers for the grand finale.