Today we are heading north on the I-5 to Valencia, California; that's where Six Flags Magic Mountain is! The photos are from the summer of 1980, and are courtesy of GDB reader (and bon vivant) Ken Martinez. Thanks Ken! Today, Magic Mountain holds the distinction of being the park with the most roller coasters (19) in the USA. And let me tell you, some of them are intense.
Magic Mountain opened in 1971, and it was acquired by Six Flags in 1979. This first shot was presumably taken from the 38-story Sky Tower. Ken tells us, "You can actually see parts of all four coasters that existed at that time if you look closely; Gold Rusher, Mountain Express, Revolution, and Colossus. The Mountain Express and Colossus you can see in full".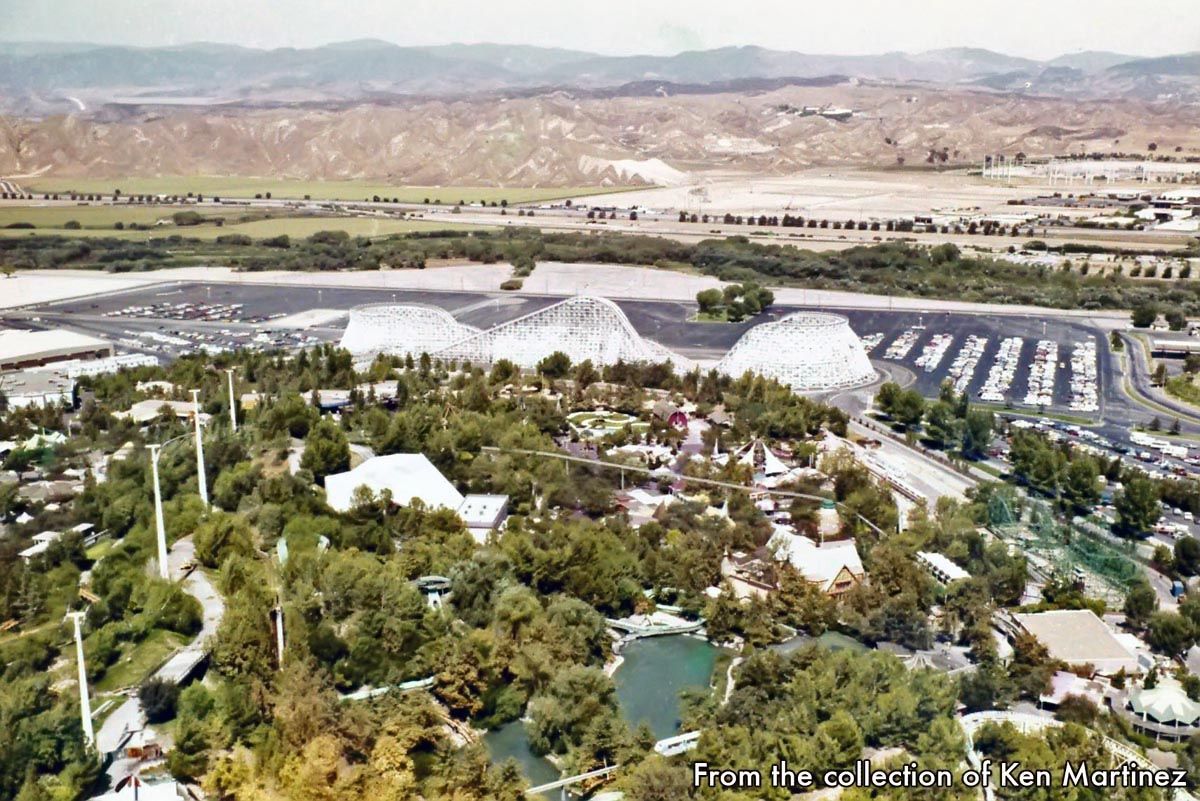 Next we have a great view of the Colossus, which opened in 1978. At the time, it was the world's tallest and fastest wooden roller coaster (and it had twin tracks). It also featured two drops of over 100 feet. The last time I rode it (about a year ago), they had put the trains on backwards, which was interesting.
And here we are, aboard the Colossus. Wheeee! Colossus closed in 2014, and will be replaced with "Twisted Colossus", a hybrid wood and steel coaster with barrel-roll inversions, a near-vertical drop, and dueling tracks.
Ken says, "(Here is a) classic shot of the Revolution. It was the first modern coaster to feature a vertical loop. It was originally known as 'Great American Revolution' to tie in with the Bicentennial when it first opened in 1976". I still love this ride!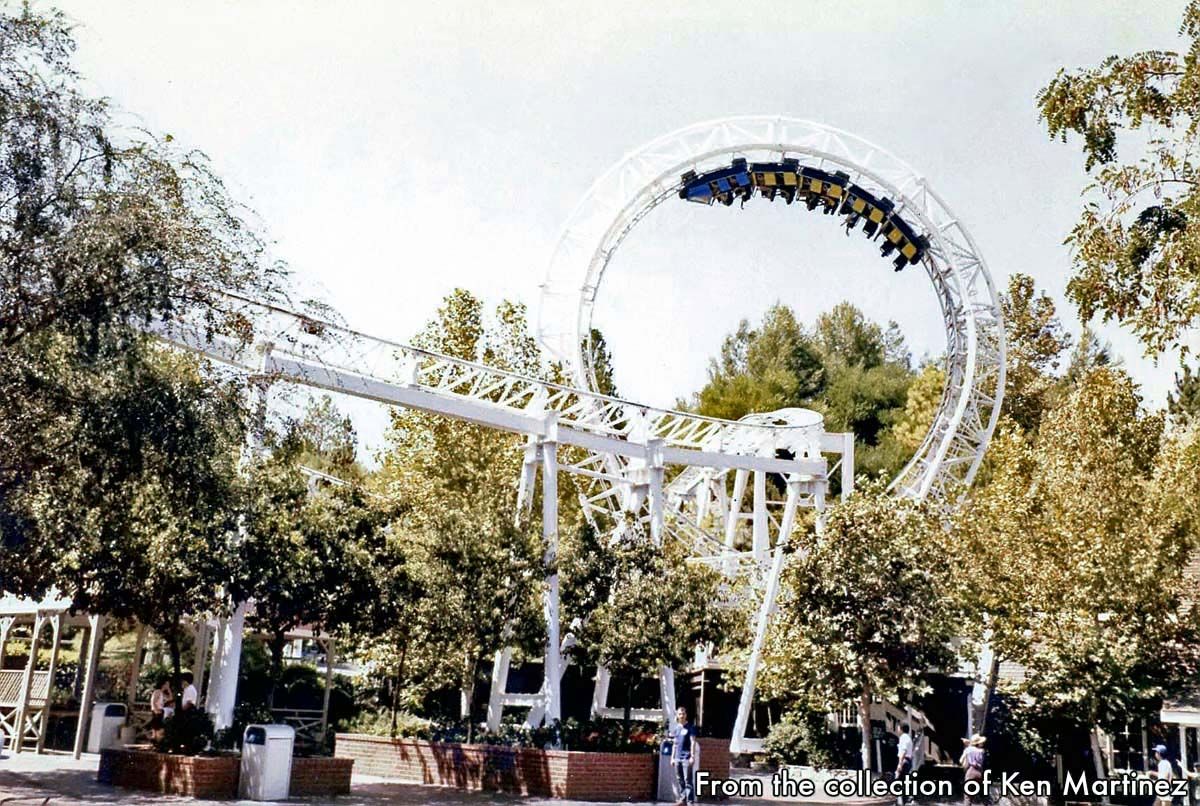 This view was taken from the Revolution, and shows the Sky Tower. As if 38 stories isn't high enough, it is built on a hill that adds even more height. It was closed for a while, but guests can now go to up to the observation level for spectacular views and to see a museum showcasing the park's history.
THANK YOU
once again to Ken Martinez for sharing these great photos with us!