Here are some more "mystery photos", which really means that I am too lazy/dumb to figure out where these locations are. Lucky for me I have the smartest blog readers, who know basically everything.
My guess is that this first one (from 1963) will be easy for you guys. The car to our right has a Pennsylvania license plate… so I am assuming that this is from somewhere in the Keystone State. That tall building in the distance might look familiar to you (though it doesn't to me).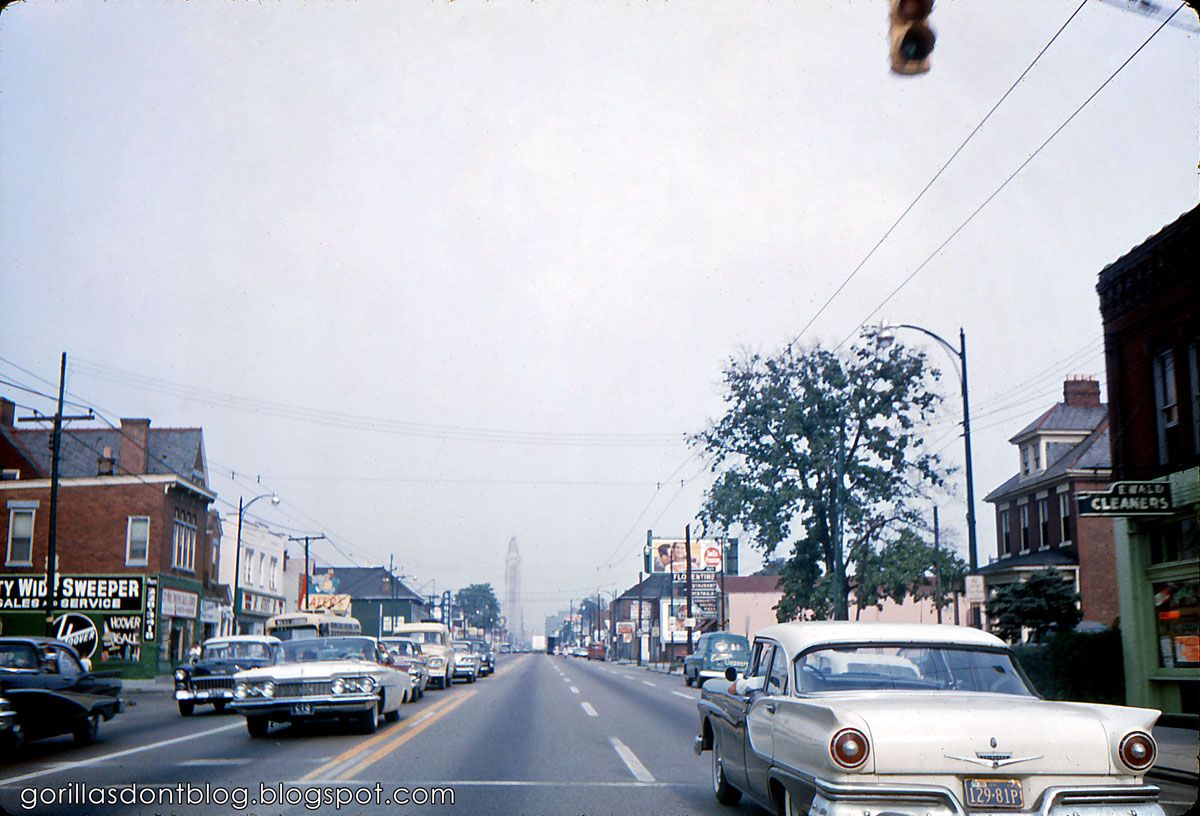 This next one doesn't have many clues to go on, so I'm guessing it will be tougher. At first I thought it might be Fisherman's Wharf in San Francisco, but now I don't really think so. There's a place allied "Angelo's", and another called "Lou's"... I don't know guys, this might be unsolvable! Nevertheless, I still enjoy it just as a vintage photo (circa 1962), with lots of people milling about.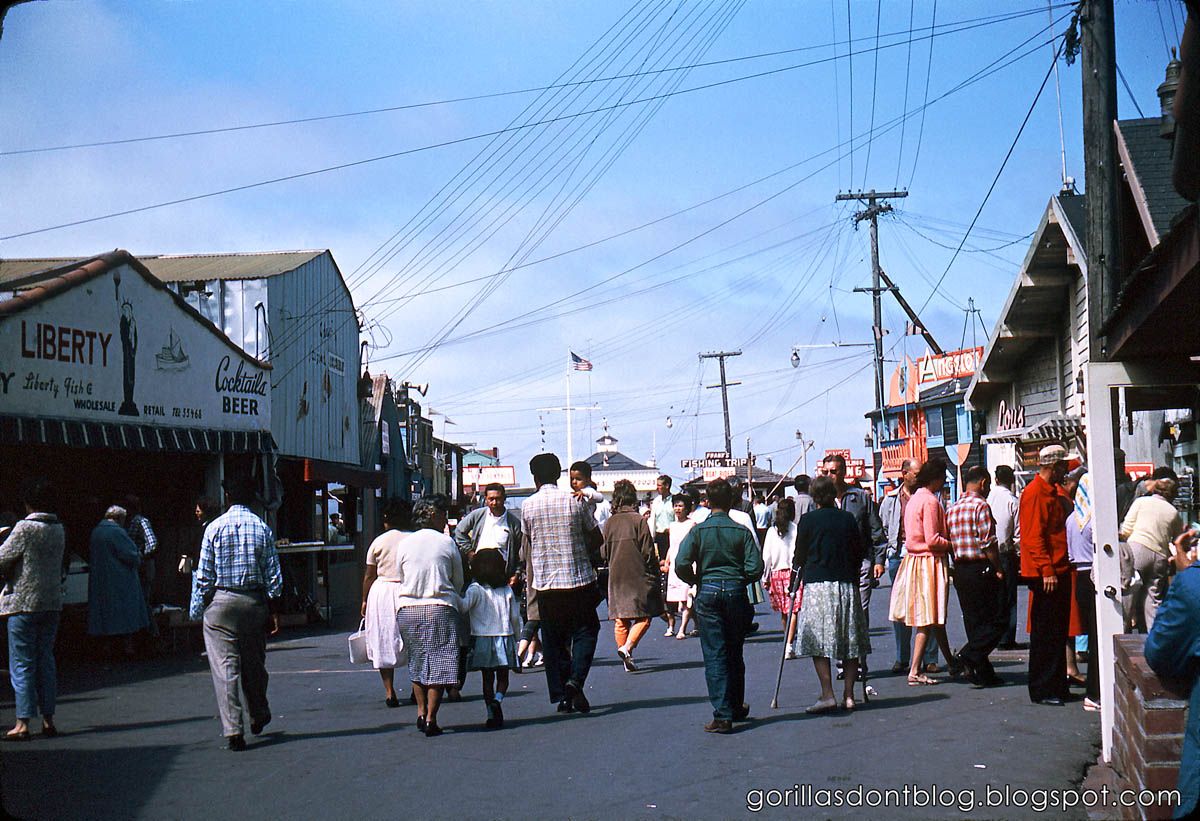 Next we move into "Mystery Amusement Park" territory. I have absolutely no idea where this is; maybe it isn't even an amusement park, but some sort of swamp tour (though it doesn't look very swampy). It looks like there is some lettering on the side of the boat, but it is too blurry to discern.
Get out your deerstalker caps and calabash pipes!