Here are a few OK pictures… pretty enough I suppose, but nothing to write to Aunt Mabel about. But you should write to her anyway, she's lonely and would love to hear from you.
First up is this view of Tom Sawyer Island. There's Tom's Treehouse - for a very short time it was the highest point in Disneyland (and it was noted on the earliest souvenir maps of the island)! I think the height of the Skyway in 1956 superseded the Treehouse. Near the lower left corner you can just see one of several rushing streams that ran into the river.
I like the grandma and her grandson relaxing out on what I believe is the fishing dock (though no fishing is going on). I wonder if the man and children at the other end are part of the same family, or if they are afraid to confront that tough looking granny on "her" turf!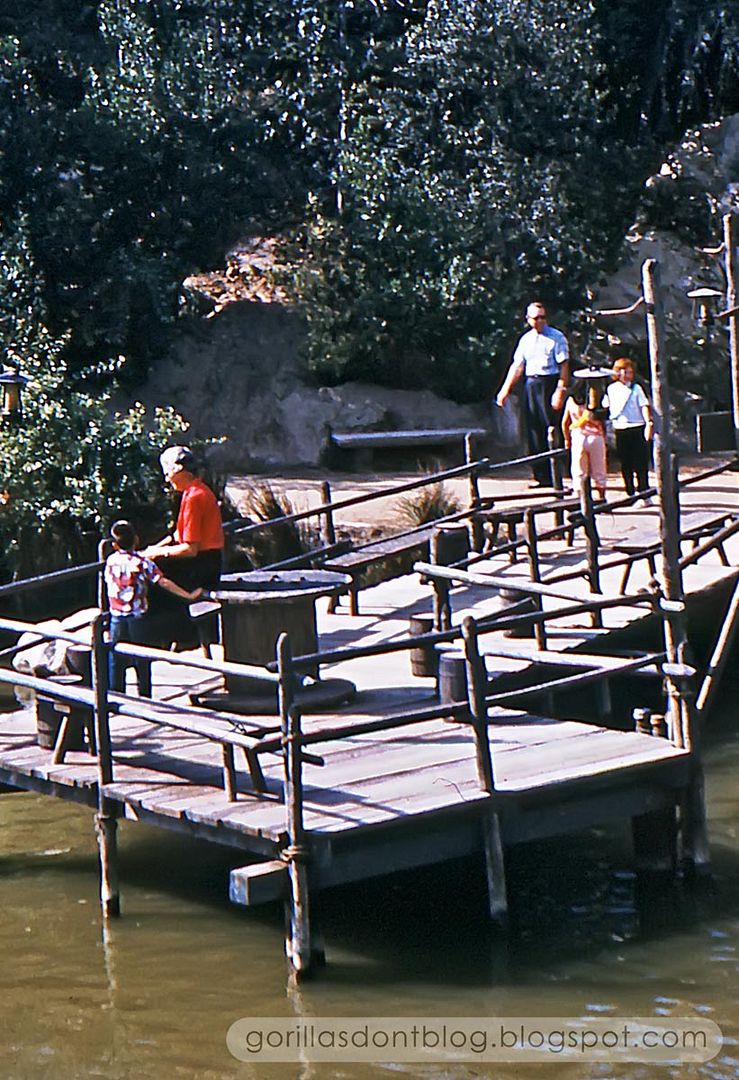 There's that Mark Twain again; and that duck - he is just waiting. Waiting for human flesh!