It's time for "Major Pepperidge's Instamatic Corner"!
Any view of Cascade Peak, particularly with the Mine Train passing by, is welcome here on GDB. This one is a bit unusual in that it was taken from a Keel Boat!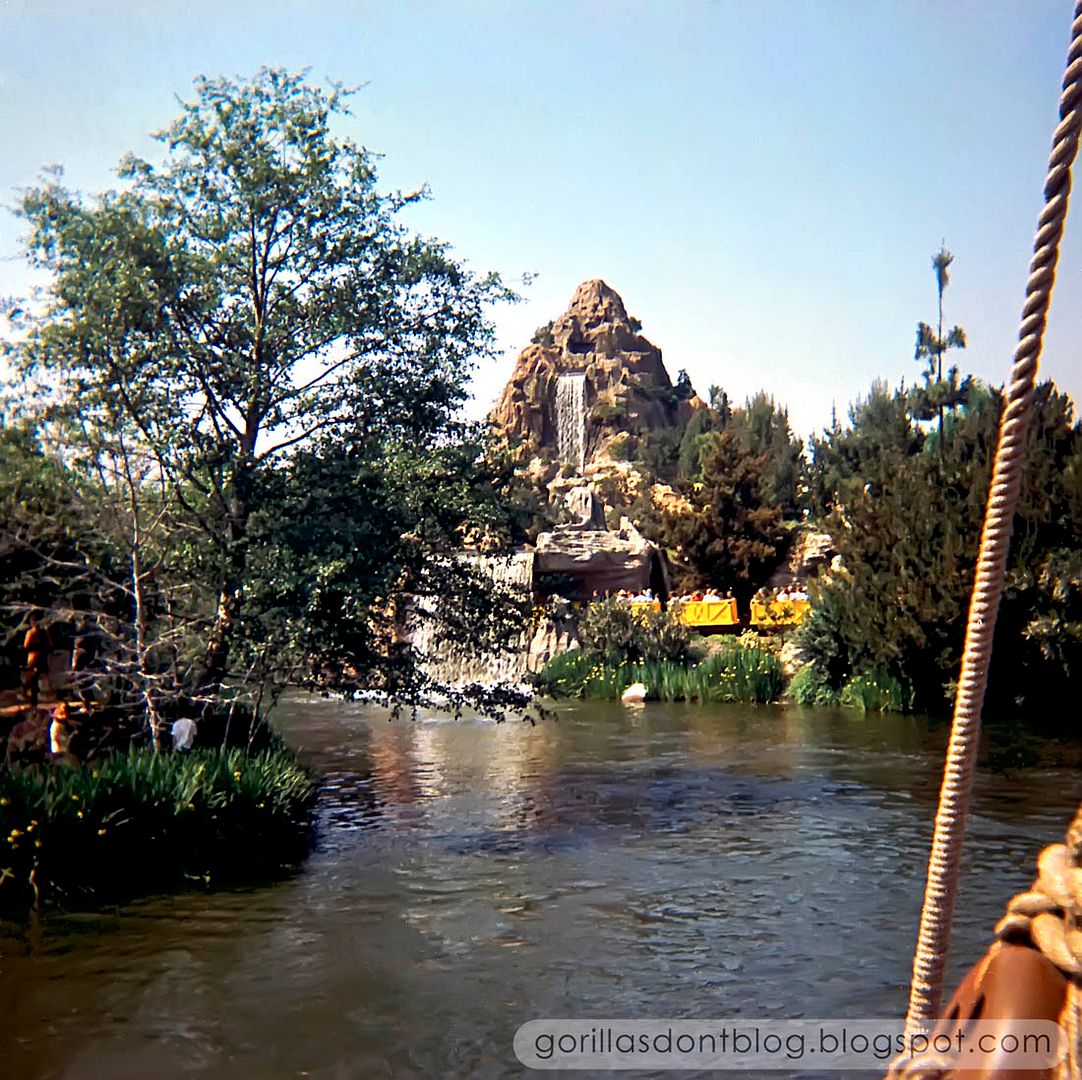 Here's a busy popcorn vendor, located right along the Rivers of America. I hope he likes the sound of steam whistles and Dixieland music! If I ever went to "Dapper Day", I think I would like a getup like this one.
In the background we can see the still-unopened Haunted Mansion, as well as a raft full of people just arriving at Tom Sawyer Island (I assume they are arriving because they're all facing away from us). And you can see the Columbia making its way back toward its dock.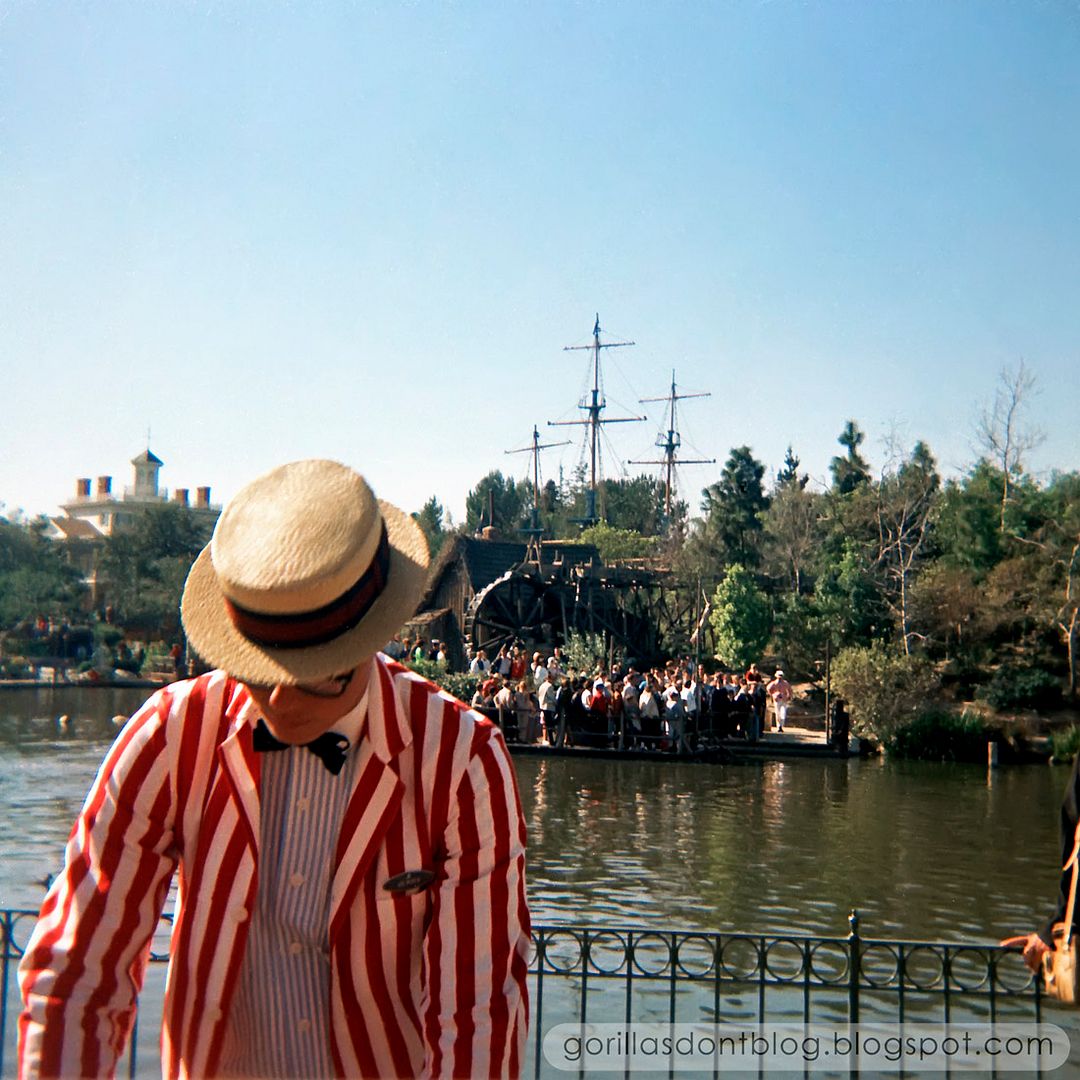 It's not often that you get a closeup of a popcorn machine! But that's the way we do things here at GDB.