For over 100 years, Pasadena's "Tournament of Roses" has been a Southern California tradition. How many folks in the frozen midwest and northeast watched the Rose Parade on TV on January 1st, and decided that it was time to move?
You can't have a Rose Parade without a Queen and her Royal Court, am I right? The photo below (from December 1957) shows the 1958 Queen, Gertrude "Trudy" Wood, walking through the front gate, complete with a bouquet of red roses.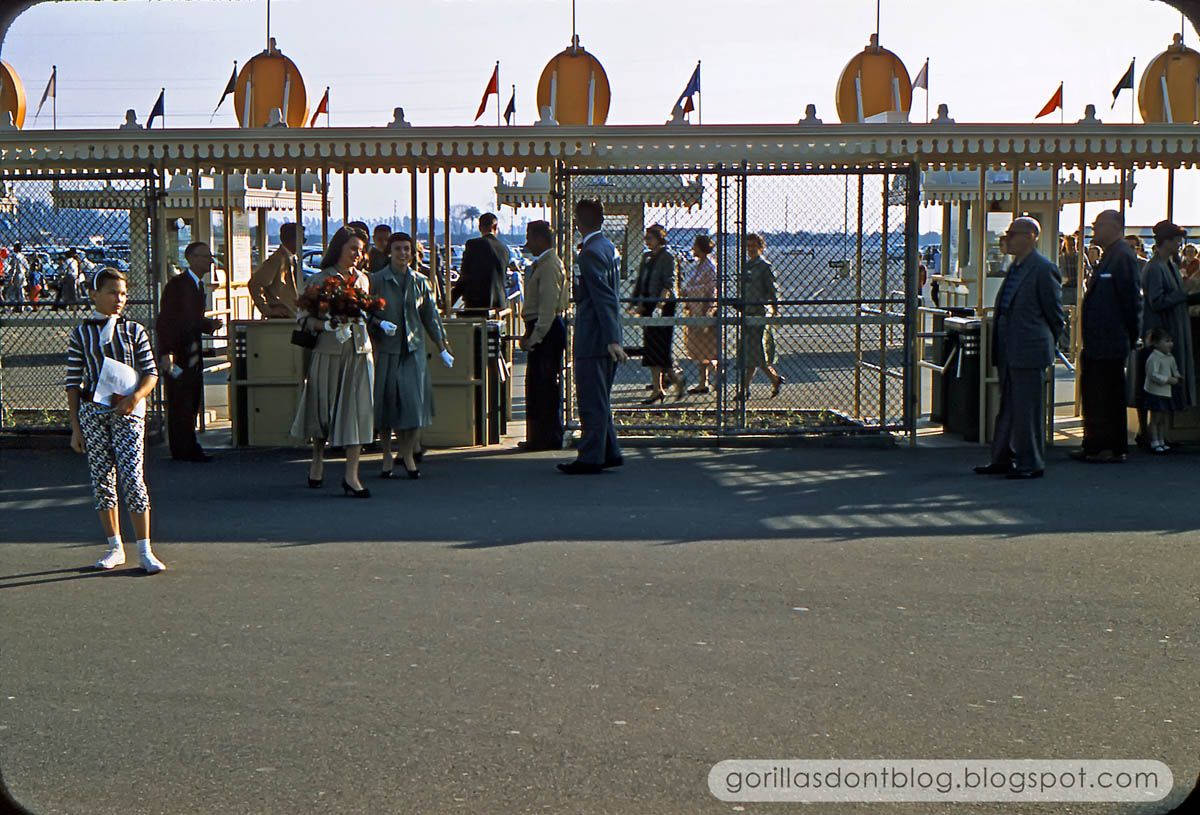 I am enjoying the loud patterns on the little girl to the right! What, no polka dots? I am assuming that the woman to Trudy's left (our right) is a member of the Royal Court.
Here's an official portrait of Trudy, looking lovely. This reminds me of my mother's wedding portrait!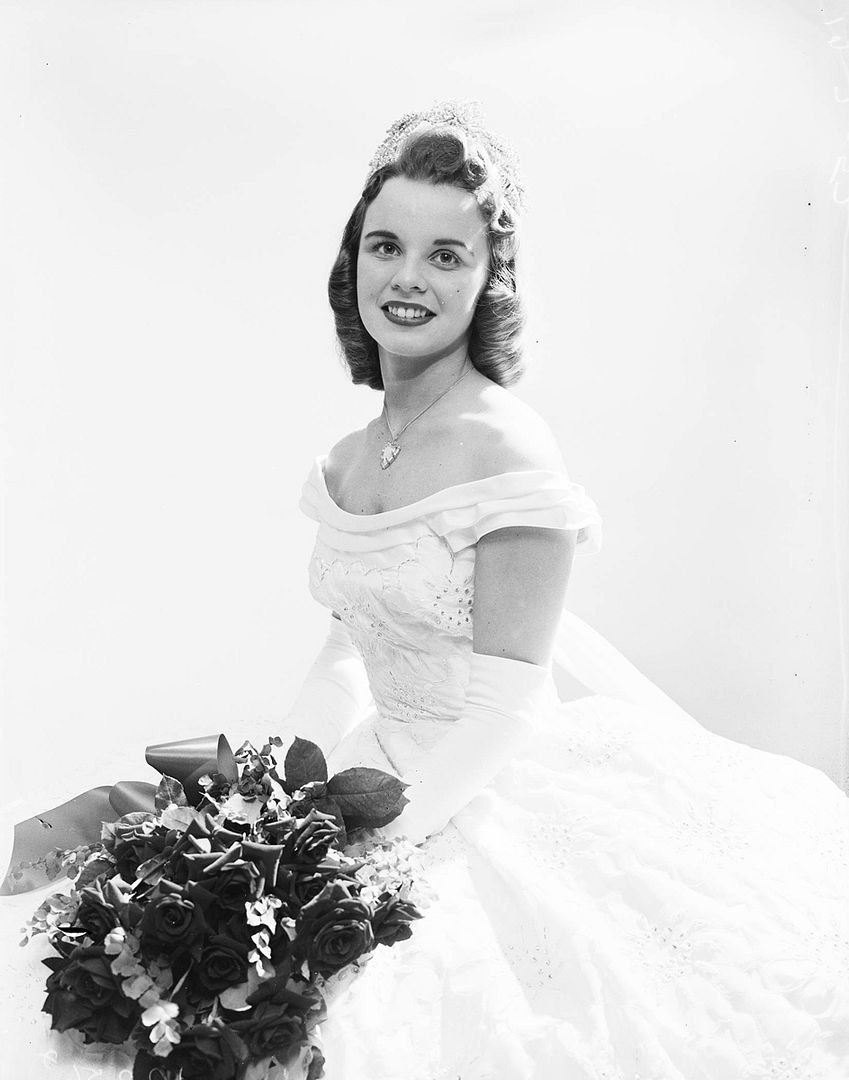 There she is again, surrounded by creepy old men standing who are standing just a little too close. She seems to be taking it all in stride though (it almost looks like she's about to laugh). The man she is looking at is Meredith Wilson, famous for writing the book, lyrics and music for "The Music Man".