Today's first slide is an absolutely beautiful (postcard worthy!) shot of an "Indian War Canoe" as it glides past the Old Mill on the south point of Tom Sawyer Island. The color is just so lovely, and Frontierland (what little we can see of it) beckons. If only I could be there! In the background the majestic Columbia can be seen.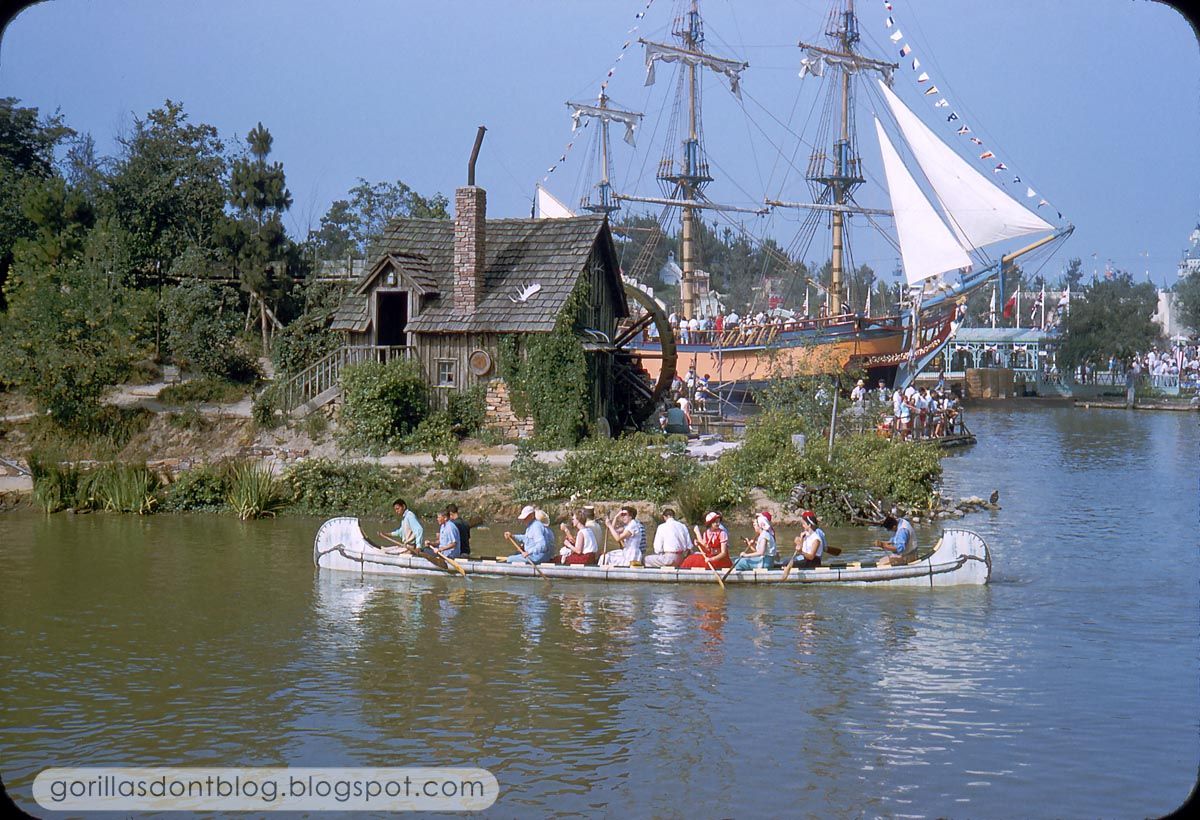 I zoomed in on the canoe because I think it's fun to observe the folks on board. The girl in red needs to do less yammering and more paddling! A few people are clearly not even pretending to paddle (like the lady shading her eyes, or the woman in front of her).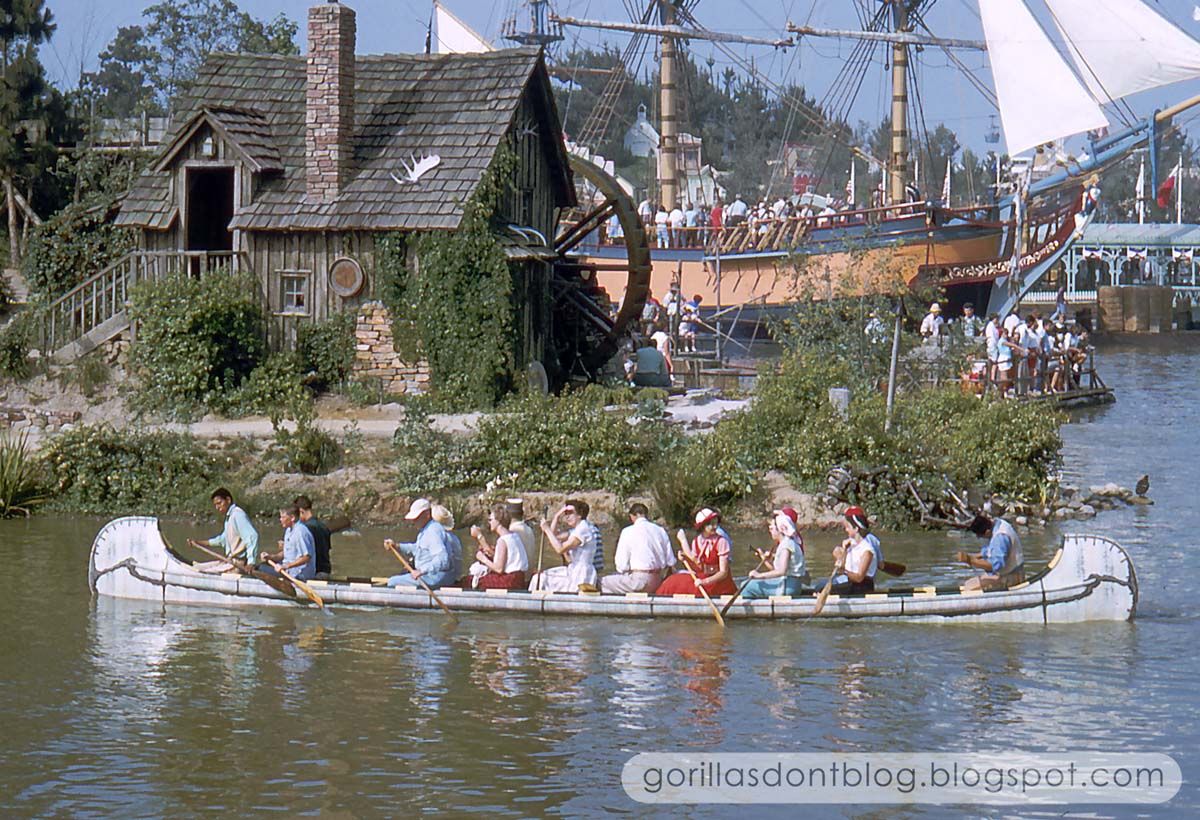 Next we get a rather unexciting shot of Fort Wilderness, although it looks good anyway! Very fort-ish. If you look to our left there are a few people walking along the island shore (hidden by the foliage). Grown men can be seen above the fort's walls; I have the feeling that Tom Sawyer Island brought out the boy in them.