Here's a fun photo, taken near the silvery portals at the entrance to Tomorrowland (and beneath the soaring track of the Peoplemover - one blue pplmvr vehicle is just visible). The first thing that catches my eye is the grown man wearing mouse ears. You don't see that every day! I can imagine him as one of the original Mouseketeers all grown up. And in desperate need of attention. "Remember me? I'm Dickie! I used to tap dance and do magic tricks!". But he was probably just one of those "young at heart" visitors that you see at the park all the time.
Goofy is nearby, and I love the attitude of the tiny child in the lower left, looking delighted and maybe just a bit apprehensive too.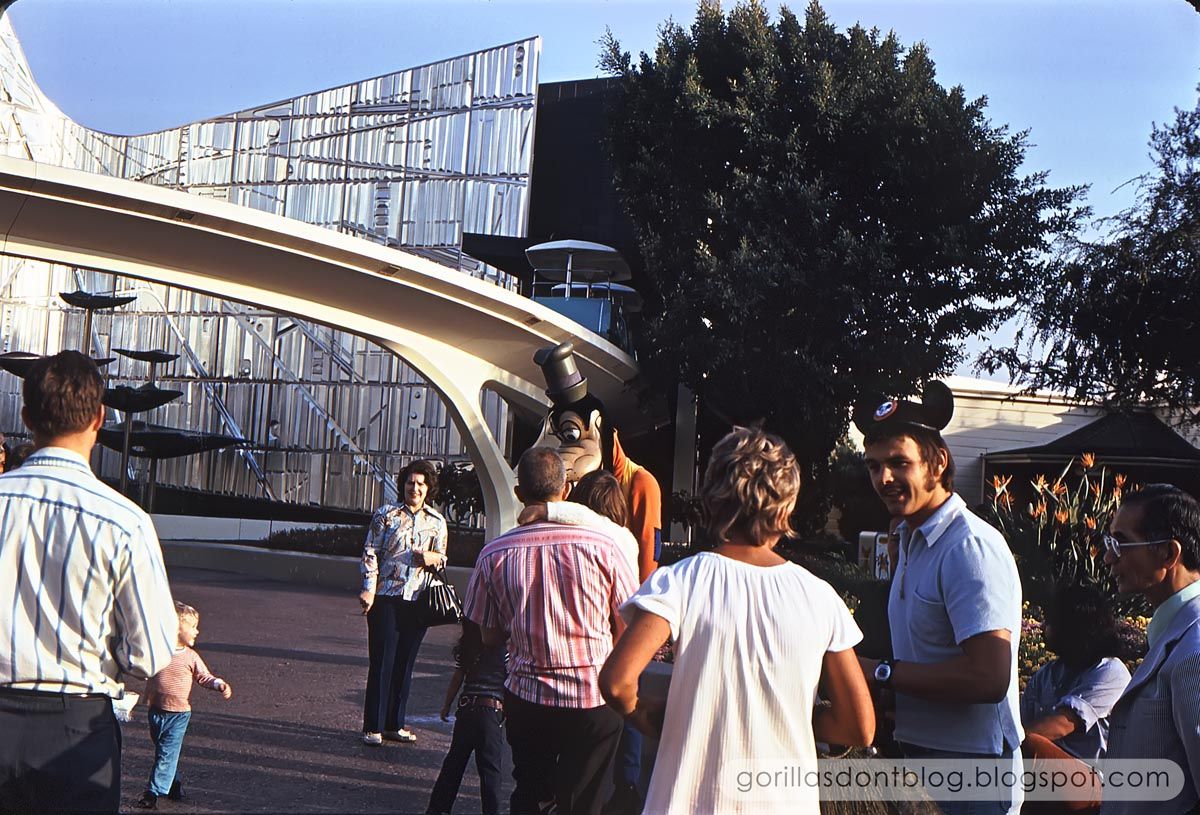 This photo of the subs during a lagoon rehab is pretty swell. It looks like the workers haven't yet placed all of the seaweed, coral, giant clams, and anemonemonemones where they belong. It makes me sad to hear the rumors of this ride's demise; even with the known negatives (relatively low capacity, and the sheer expense to maintain it), it would really sadden me to see it gone - especially if it isn't replaced with something truly amazing and unique, like the subs have been for so many years.