I like this 1987 photo of the sign that explained significance of the Columbia sailing ship. I also like the word "circumnavigate" and plan to use it 25 times today. Is this sign still at the park today?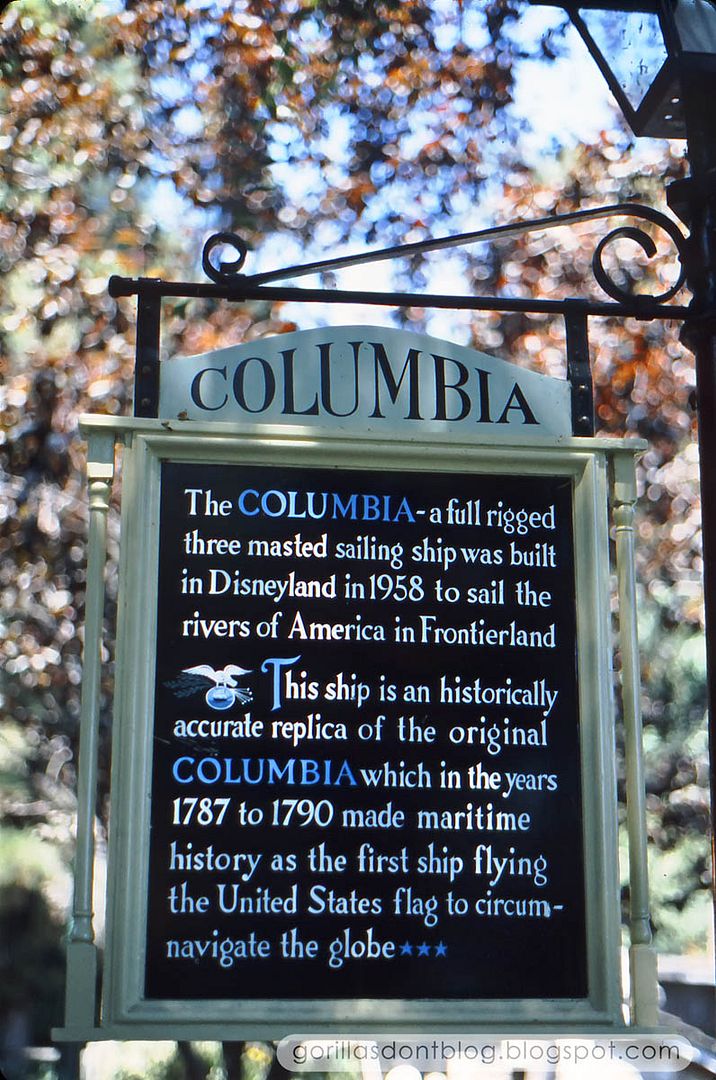 Just to make this a slightly more robust post, I am including two rather dark photos of the Columbia at rest in Fowler's Harbor - it seems that at least half of my photos of that ship show it under some kind of rehab.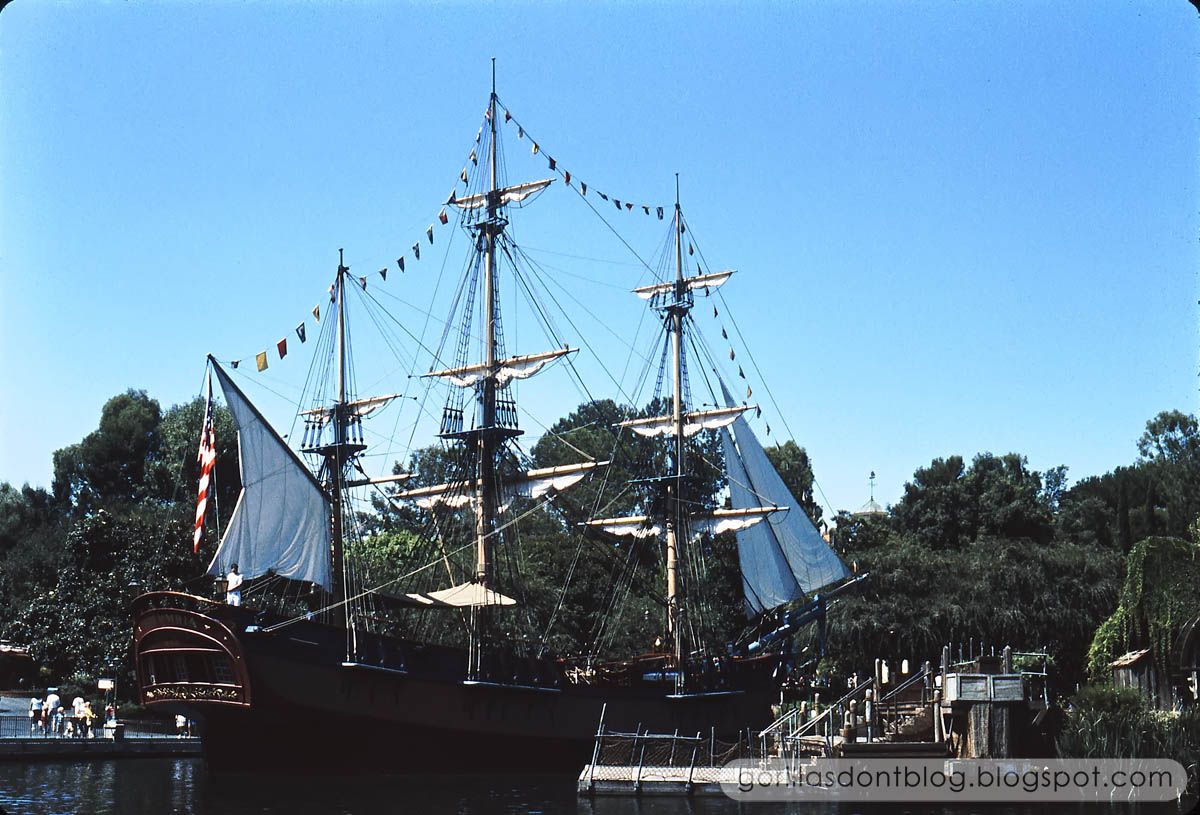 No, the Columbia wasn't painted black, though it sure looks like it here. It was more of a tangerine metal flake with chrome trim and airbrushed flames (and fuzzy dice hanging from the bowsprit).