Here are three nice photos from 1987, all taken in Frontierland.
The Bertha Mae looks great here as it glides by with only the pilot aboard. I wonder why there are no passengers? At some point this Keel Boat was painted a shade of soft blue-green that looks suitably antique - like something you might see on an old pie safe. The lush greenery of Tom Sawyer Island and the glassy ripples of the river add to the tranquil ambiance. The Keel Boats would remain in operation for another 10 years, closing forever in 1997.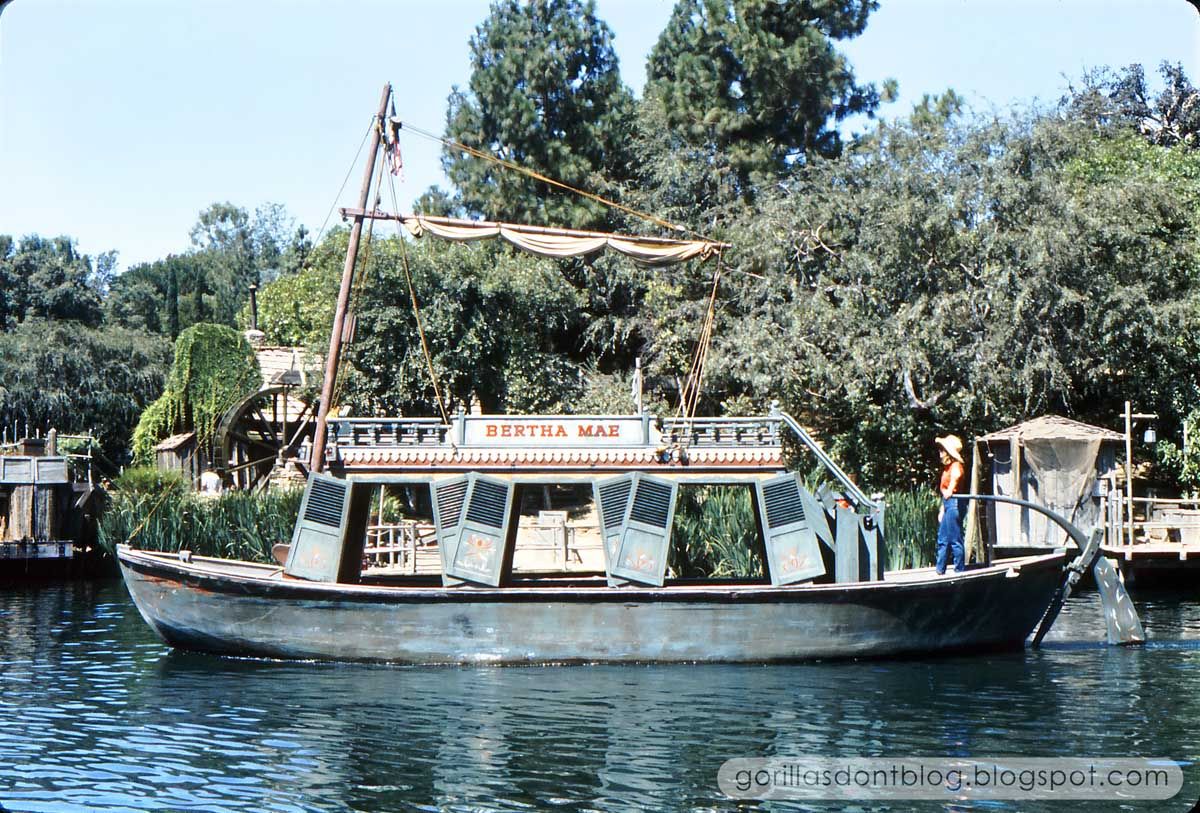 Big Thunder Ranch was home to the "Happiest Horses on Earth". How can you tell if a horse is happy? Wait, don't tell me, I'm not sure I want to know. This area was hosted by Hunts, makers of Sloppy Joe mix and catsup (or ketchup) - horses love both of those things.
And lastly, another good one, this time featuring an "Explorer Canoe". In spite of the many hu-mans paddling, the elegant vessel seems to move through the water effortlessly.