Today's "Special Guest Photos" are pretty awesome - once again, Ken Martinez has generously shared some more photos from his personal collection. This time, we get to look at the old Long Beach Pike, circa 1980. It had just closed, but nearly everything was still in place (more or less), providing strange "Omega Man" views of this once-vibrant seaside amusement park (see some vintage photos of it
HERE
).
Cheese it, the cops! I'll bet it's Pete Malloy and Jim Reed from "Adam-12". Ken thinks that the dilapidated structure to our right is probably the "Laff-In-The-Dark" ride. Even with all of the stuff removed, I would have loved to walk through that old dark ride.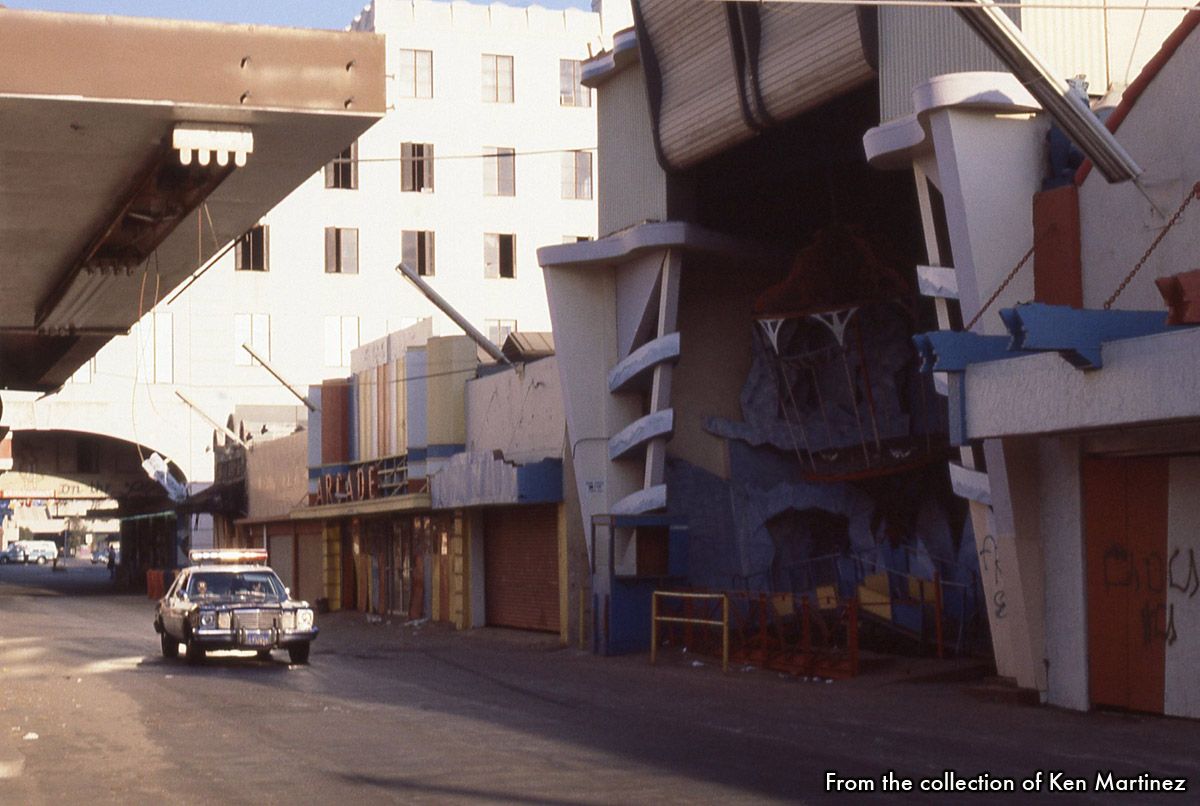 Ken must have been standing somewhere near that tunnel in the first picture, since you can see the "Laff-In-The-Dark" façade to our left. There are still a few lights on here and there, as well as some vehicles and what are probably mutants.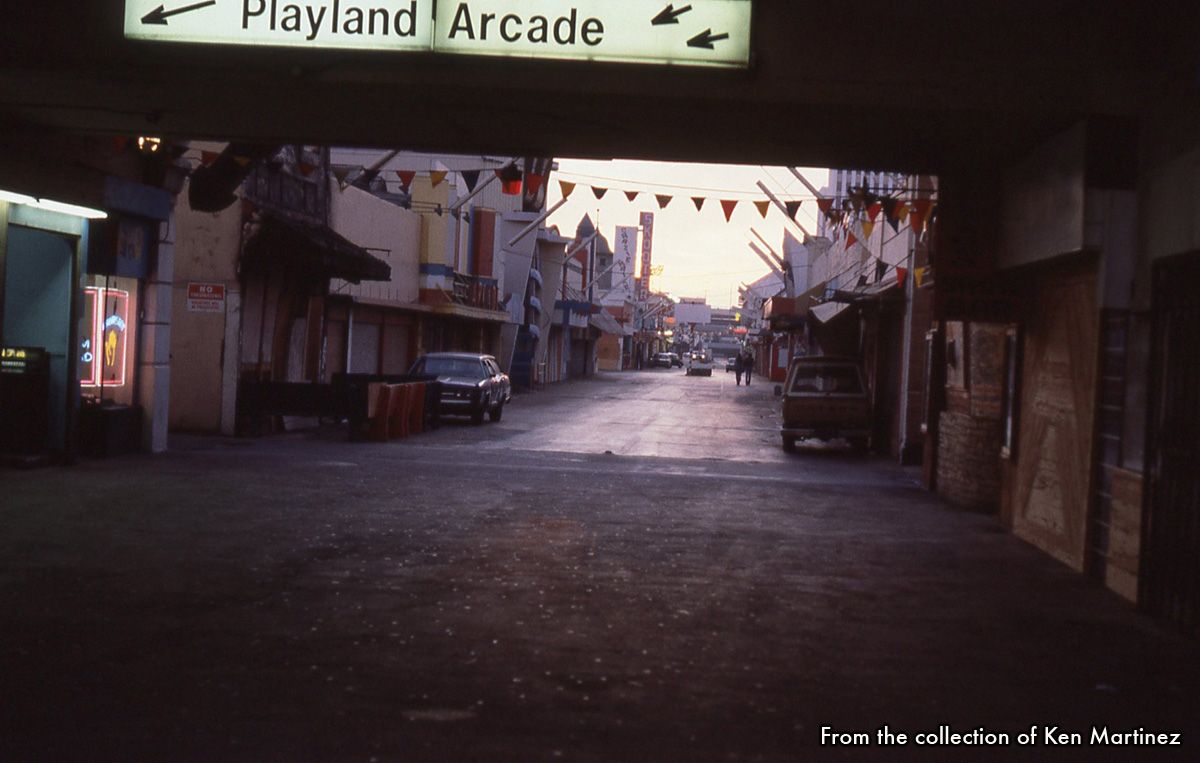 I love this one; the bullet-shaped vehicle in the upper left is from the "Roll-O-Plane" ride, while the double Ferris Wheel was known as the "Skywheel".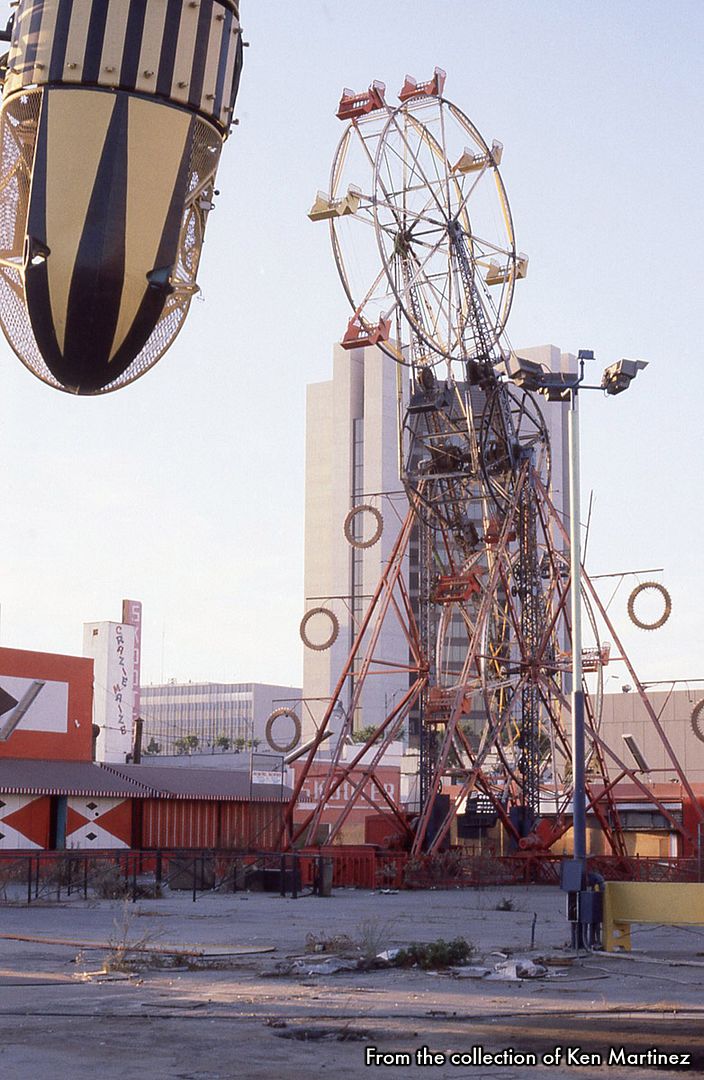 I'm not sure what the structure to the right was part of; Ken thought that it might be from a merry-go-round.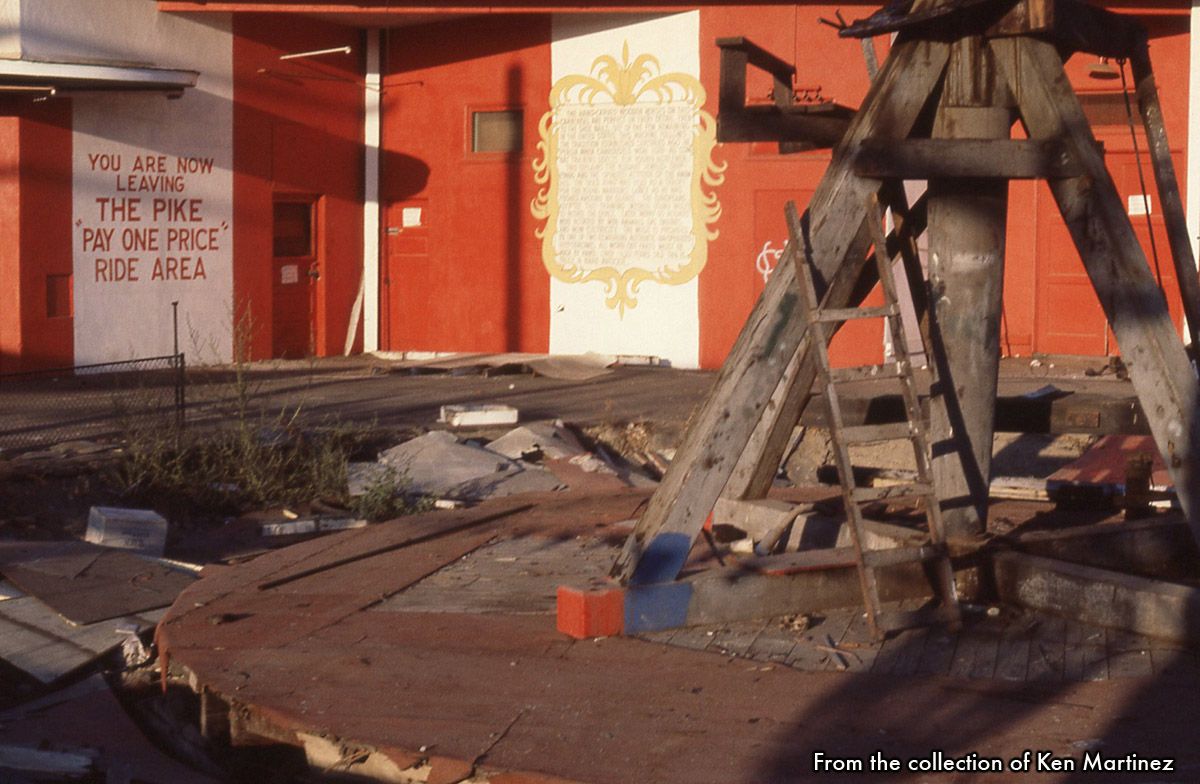 It looks like a few businesses were still clinging to life, but the handwriting was definitely on the wall by this point. The peaked structure to our right is the Looff Hippodrome and Carousel building.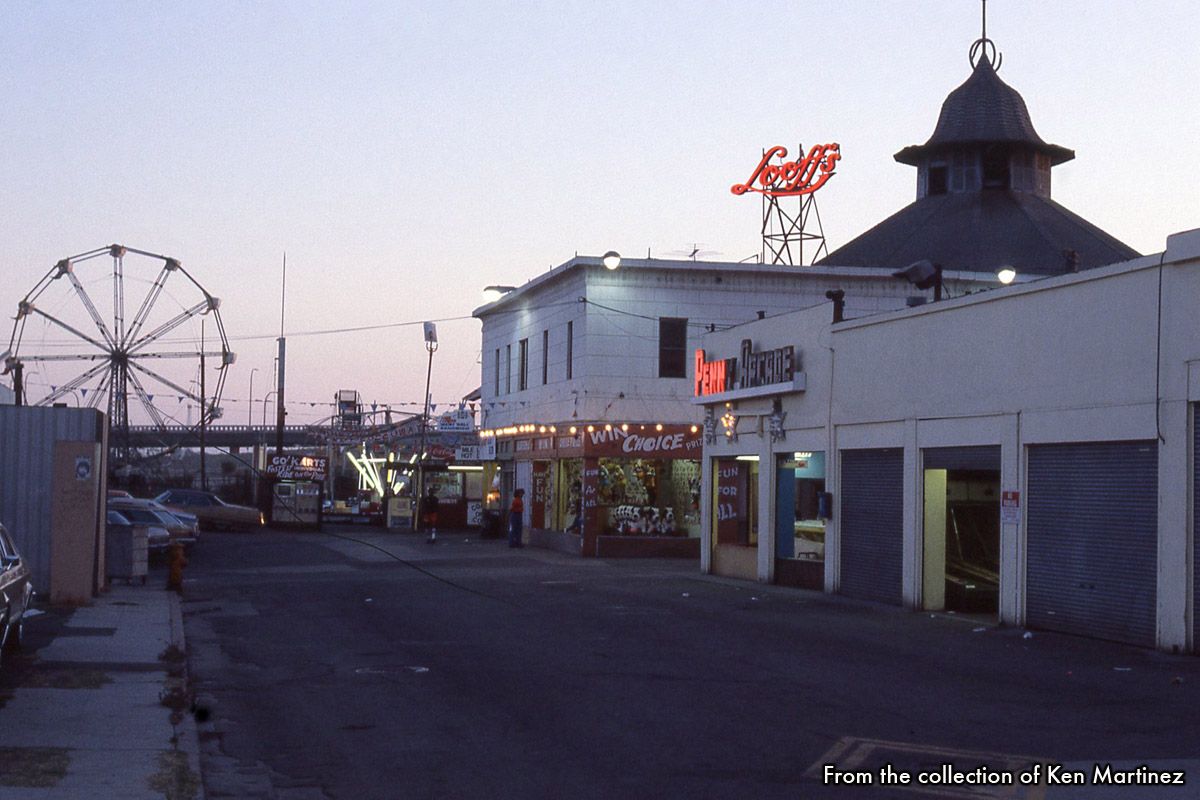 This may or may not be the front of the "Laff-In-The-Dark" ride, or perhaps the Fun House, which was nearby.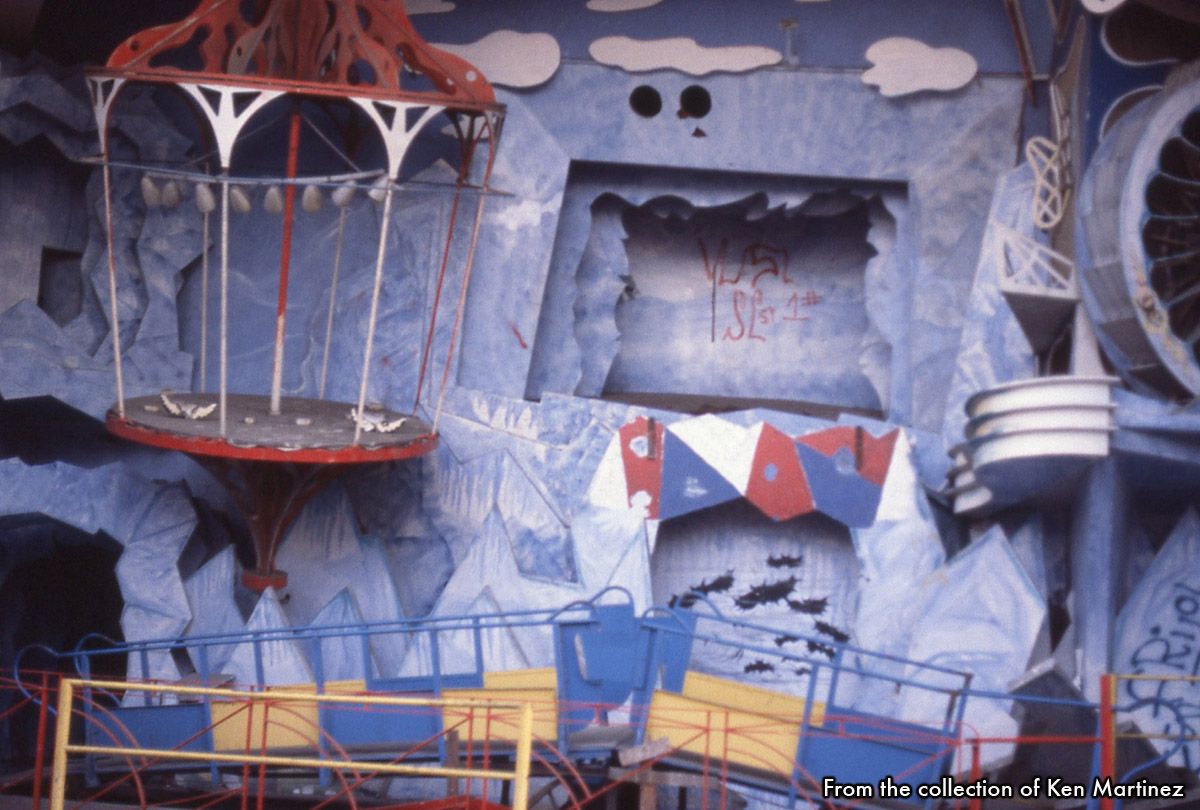 There's the Roll-O-Plane again, as well as another carnival-style ride in the foreground.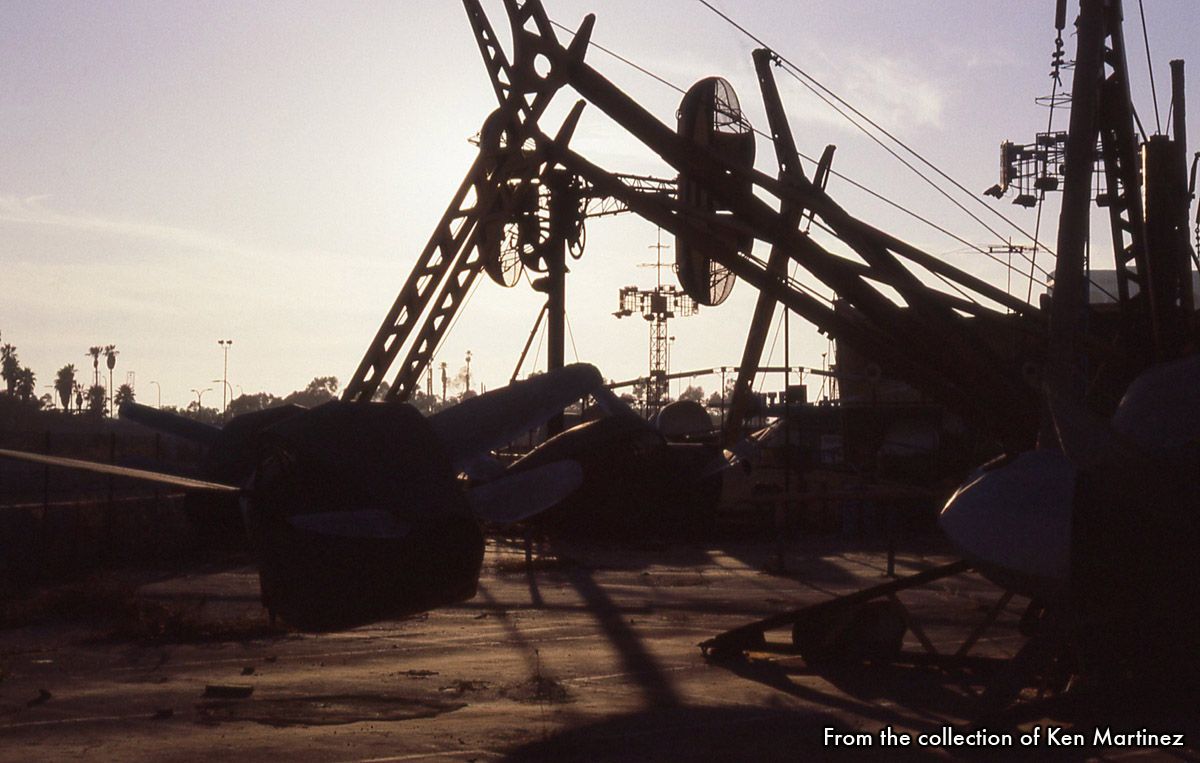 And… one last look down the boulevard, with the Fun House to our right. Maybe those wavy distortion mirrors were still inside!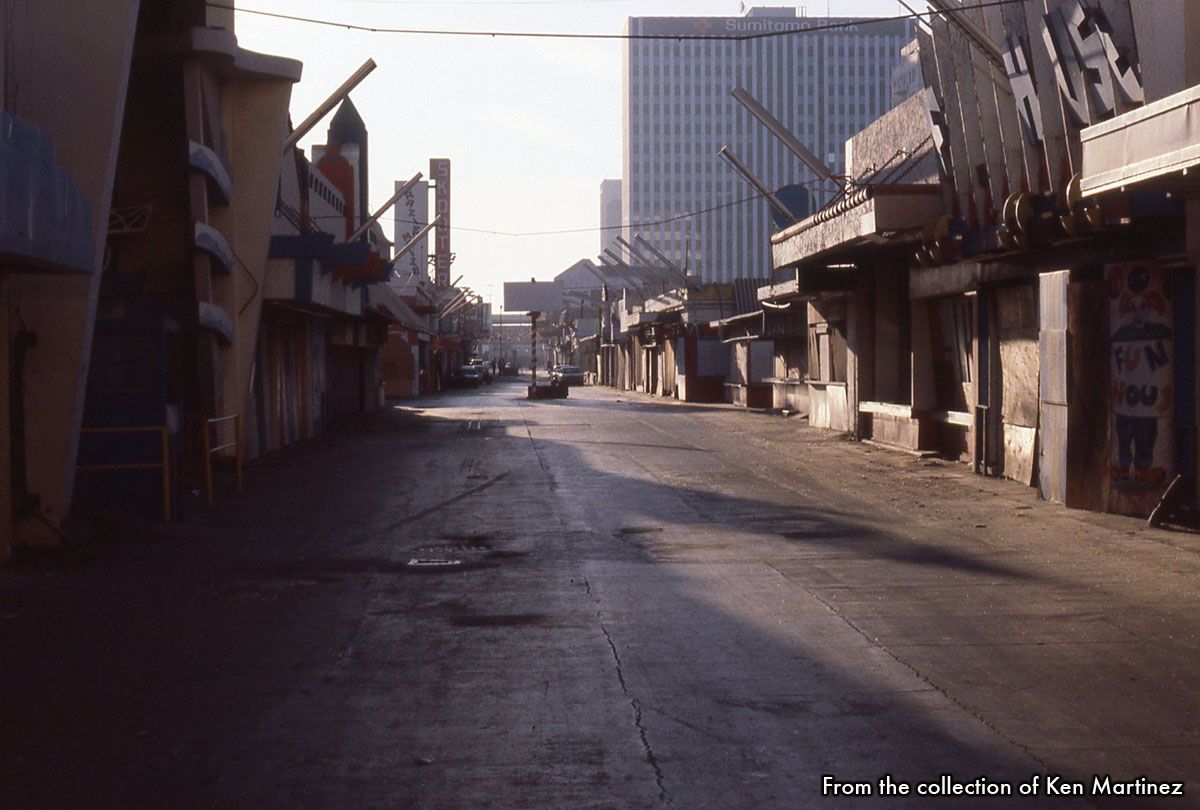 MANY thanks to Ken Martinez for sharing these cool photos!