It's time for a second batch of Donruss bubblegum cards. For some history (and to see part one), click
HERE
. Here's a fun game: have one shot of chocolate milk whenever the caption ends with the words "at Disneyland".
Card #09: Disneyland guests board double-deck bus for trip down Main Street to Town Square.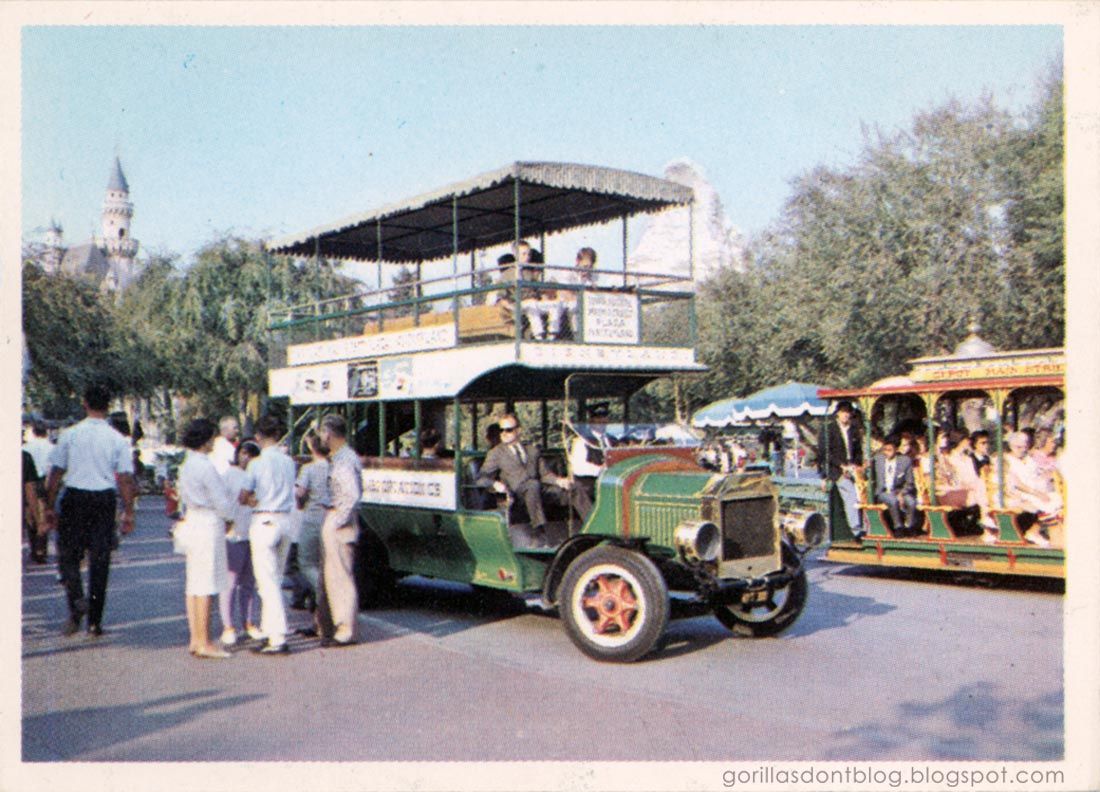 Card #10: Spaceman greets Tomorrowland visitors at Disneyland.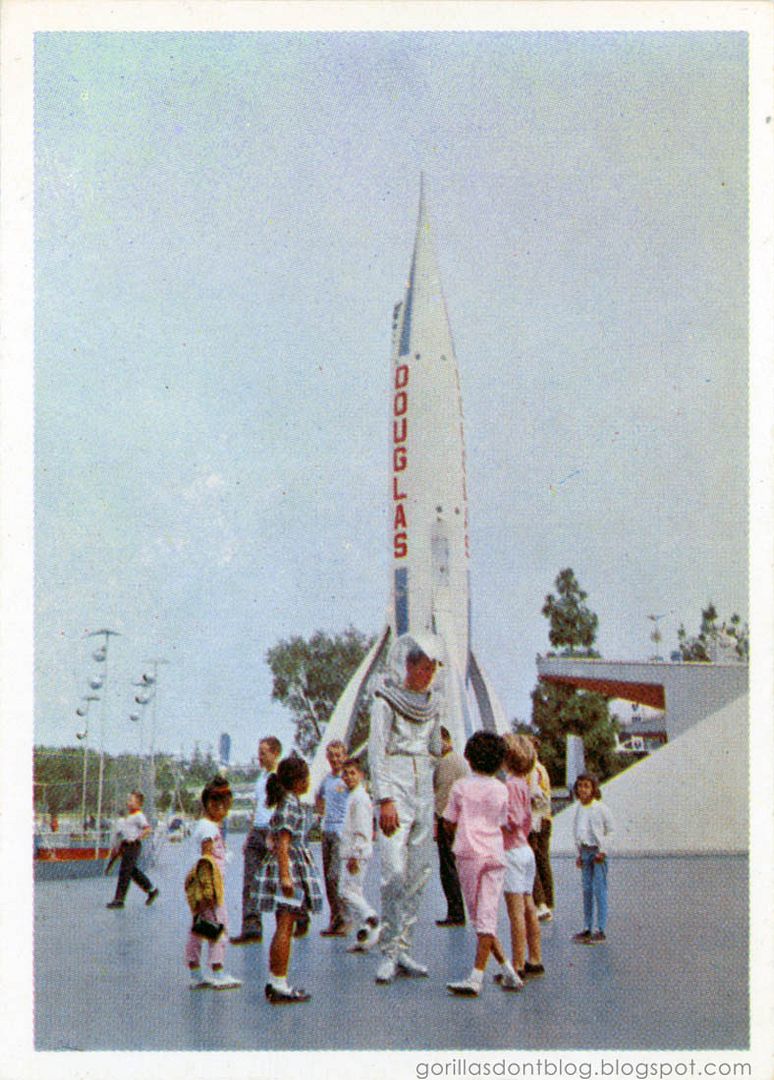 Card #11: Storybookland Miniatures are viewed from the gaily colored Casey Jr. Circus Train at Disneyland.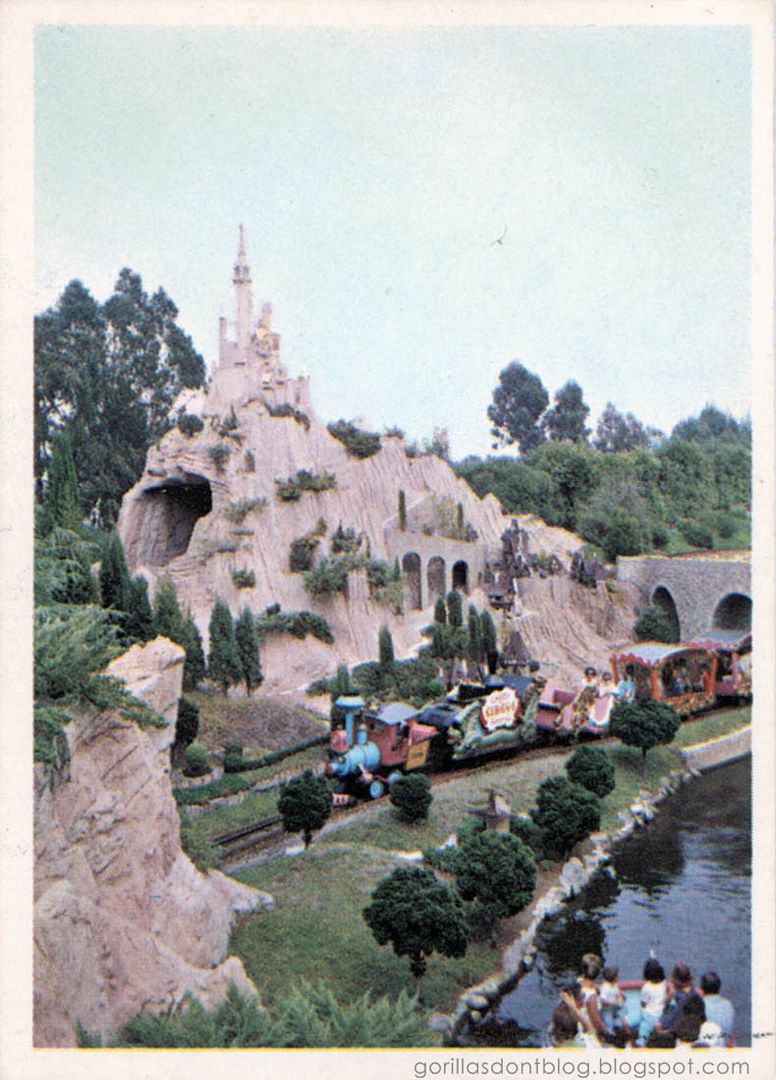 Card #12: Alice in Wonderland and her friends, White Rabbit and Mad Hatter, greet guests at Disneyland.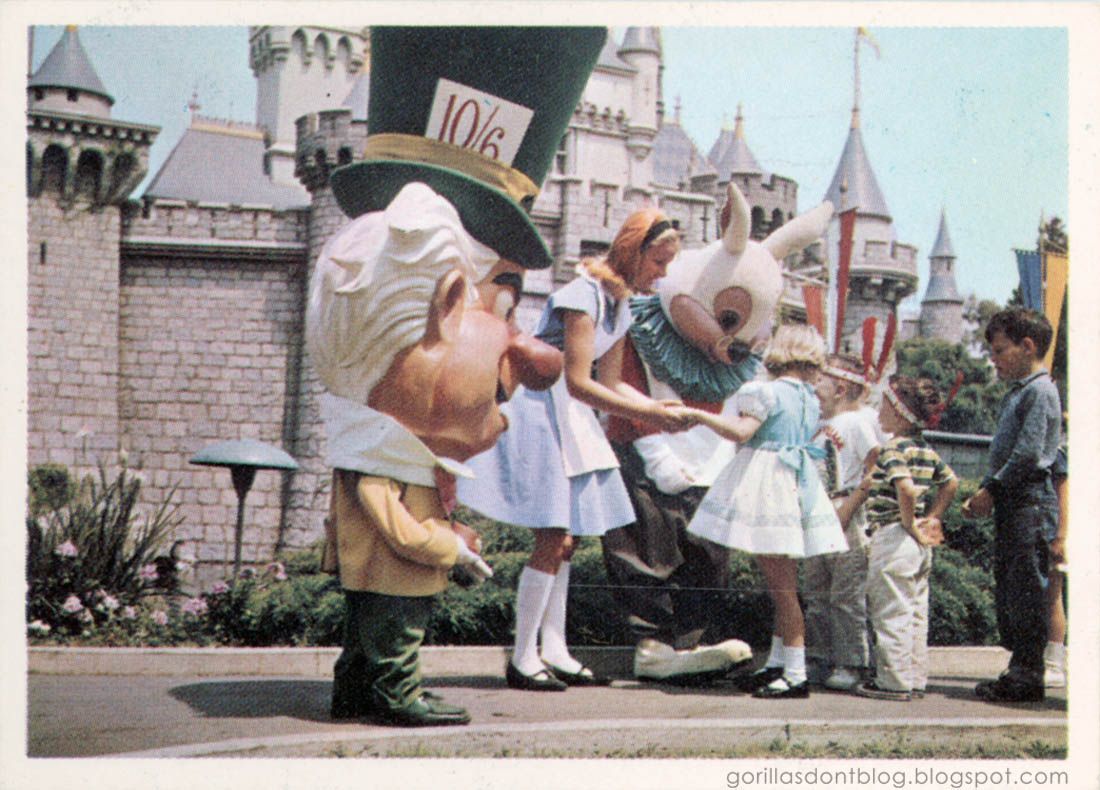 Card #13: Disneyland Submarine passes through waterfall as guests explore "Liquid Space".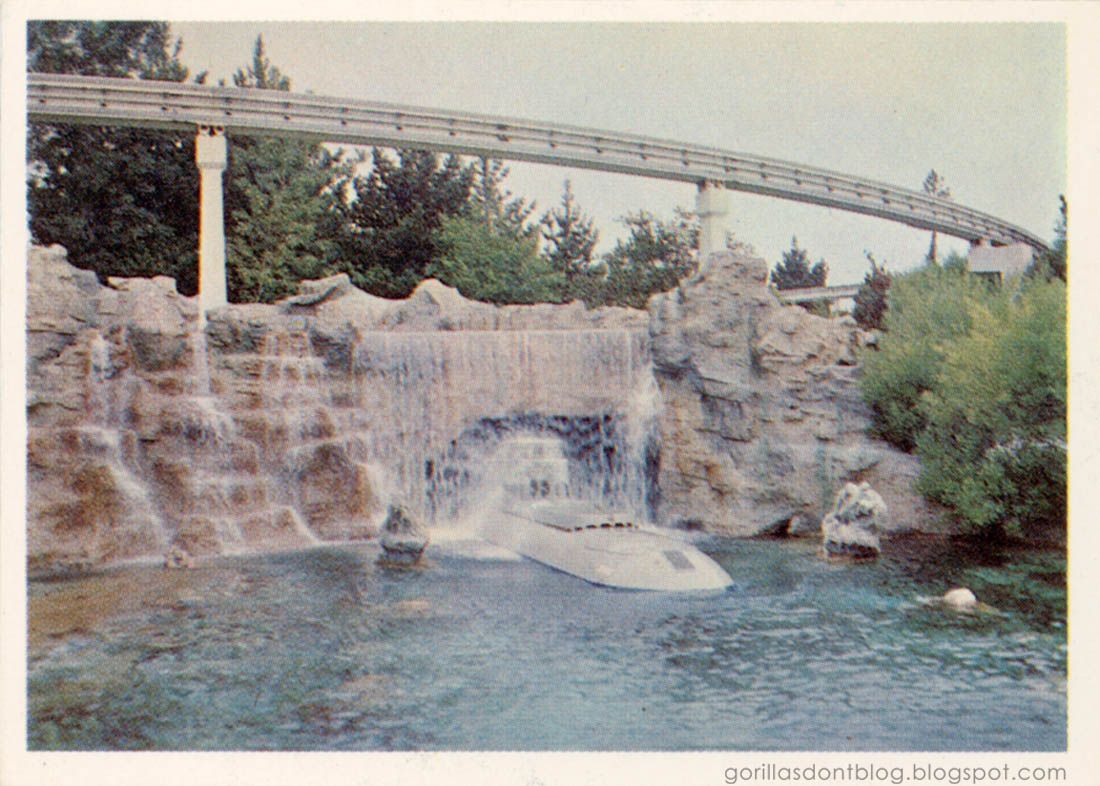 Card #14: "Old Unfaithful" Geyser erupts as the Western Mine Train makes its way through Nature's Wonderland at Disneyland.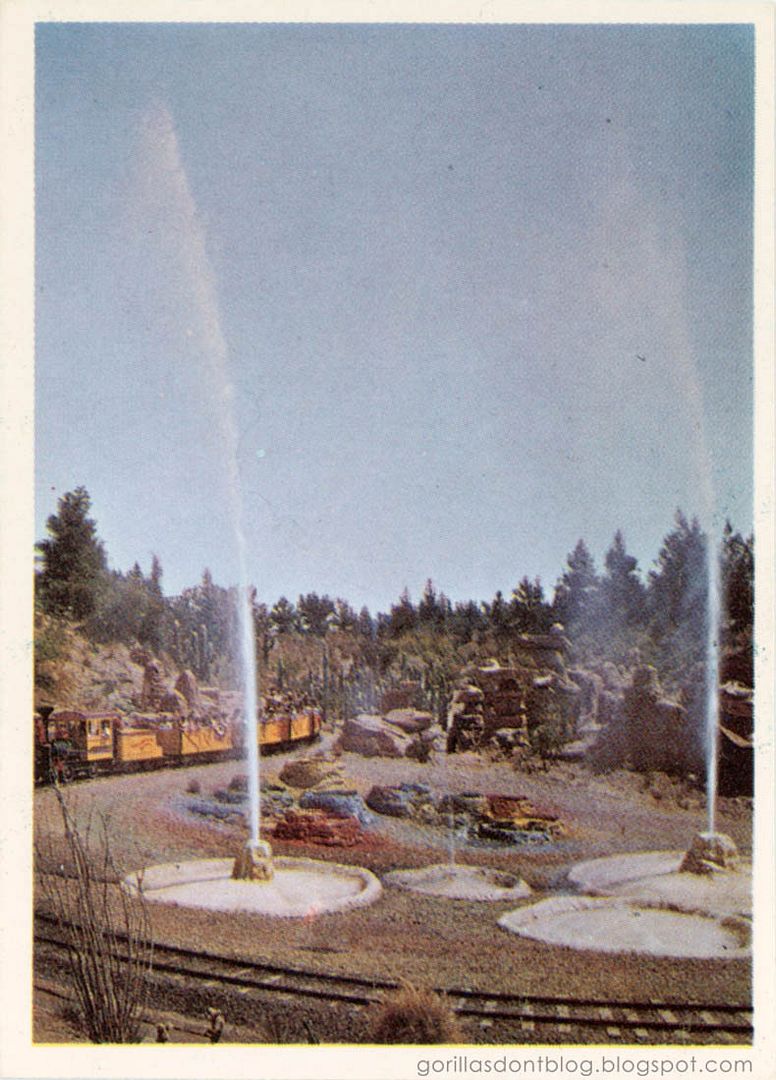 Card #15: "Fantasy in the Sky" fireworks explode nightly over Sleeping Beauty's Castle during Summertime at Disneyland.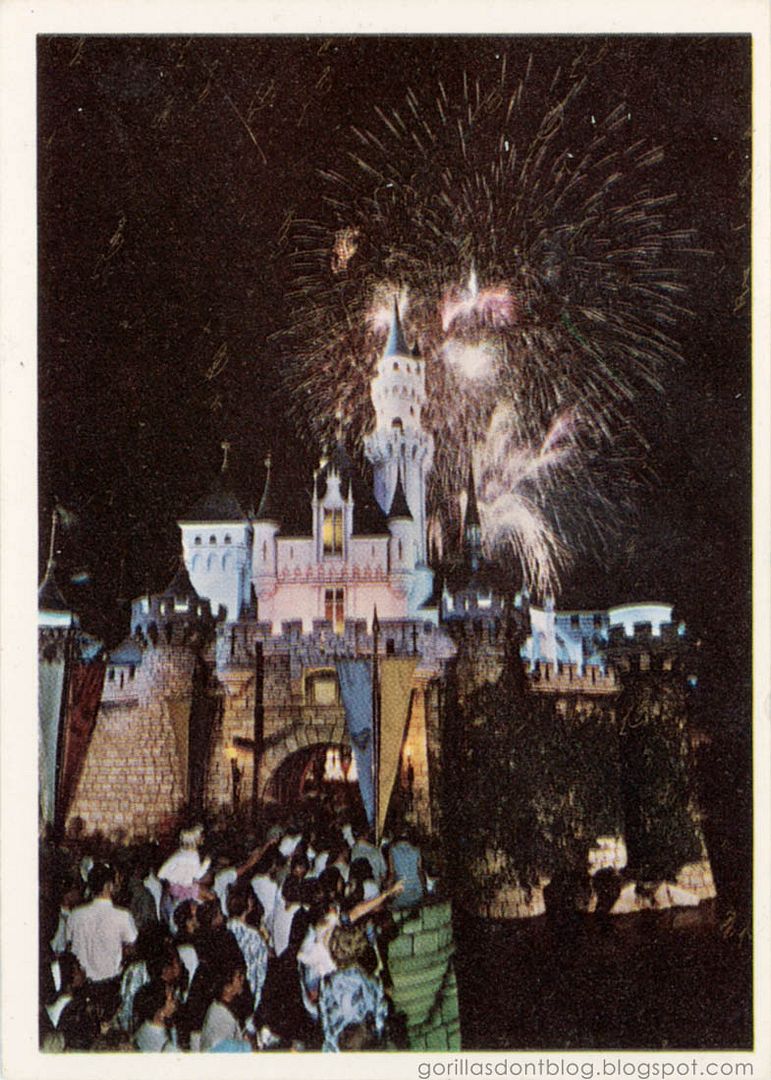 Stay tuned for part three!