It's a bittersweet day (for me, anyway); I have been nursing a group of images from Knott's Berry Farm circa October 1967 for what seems like years. And today's three are the last from that lot (though I do have more Knott's, so it's not a total catastrophe). Thanks, anonymous photographer, you did a good job!
This is a great shot of the Butterfield Stage Line, which, incredibly, still operates today. I've never been on it, and I feel like I should do it soon in case somebody decides to eliminate it. Maybe in the off season when the wait won't be so long. My understanding is that it goes pretty slow (I guess it will never tip over like Disneyland's did), but that's OK with me.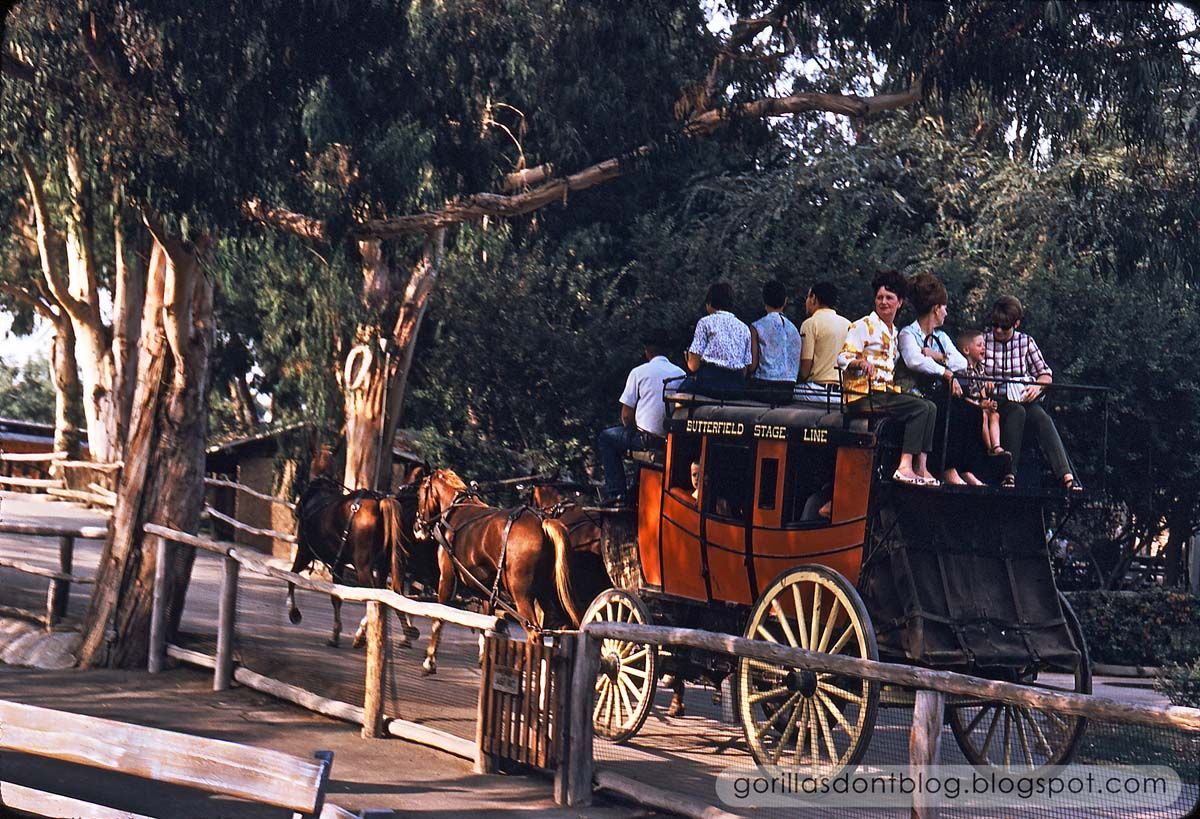 Here's another good one looking down into the area where you could pan for gold. At some point small roofs were added to provide shade, which was good for the employees and guests, but not so good for photos I suppose. Still, it's a great picture.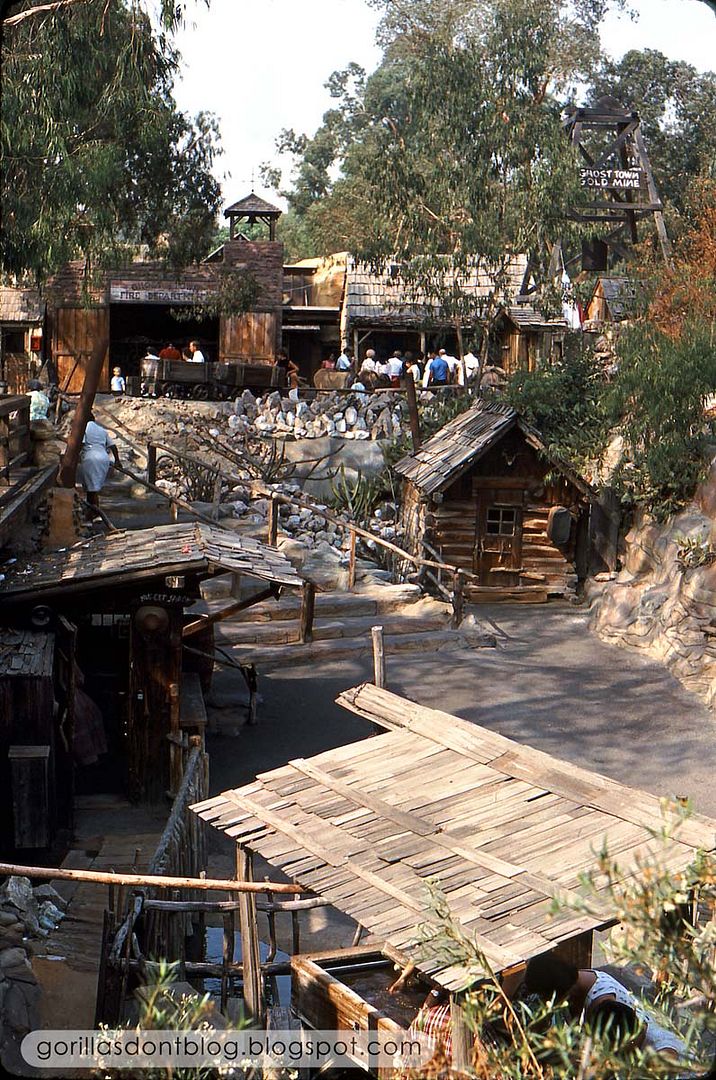 And finally, even though this one isn't a sharp as I'd like, I had to include the wonderful Calico Mine Ride, which is happily undergoing a massive refurbishment, including the addition of dozens of new animatronic figures. Knott's fans should rejoice!