Today we'll stray no further than Main Street USA in today's vintage Instamatics.
Town Square is all a-bustle in the morning hours. New arrivals are anxious to see everything, while the early birds (like the girl in the red outfit) have decided to head back to Main Street Station to ride the Disneyland Railroad. In spite of the blue sky and brilliant sunshine, there must have been a slight chill in the air; there are not as many short sleeves as we normal see.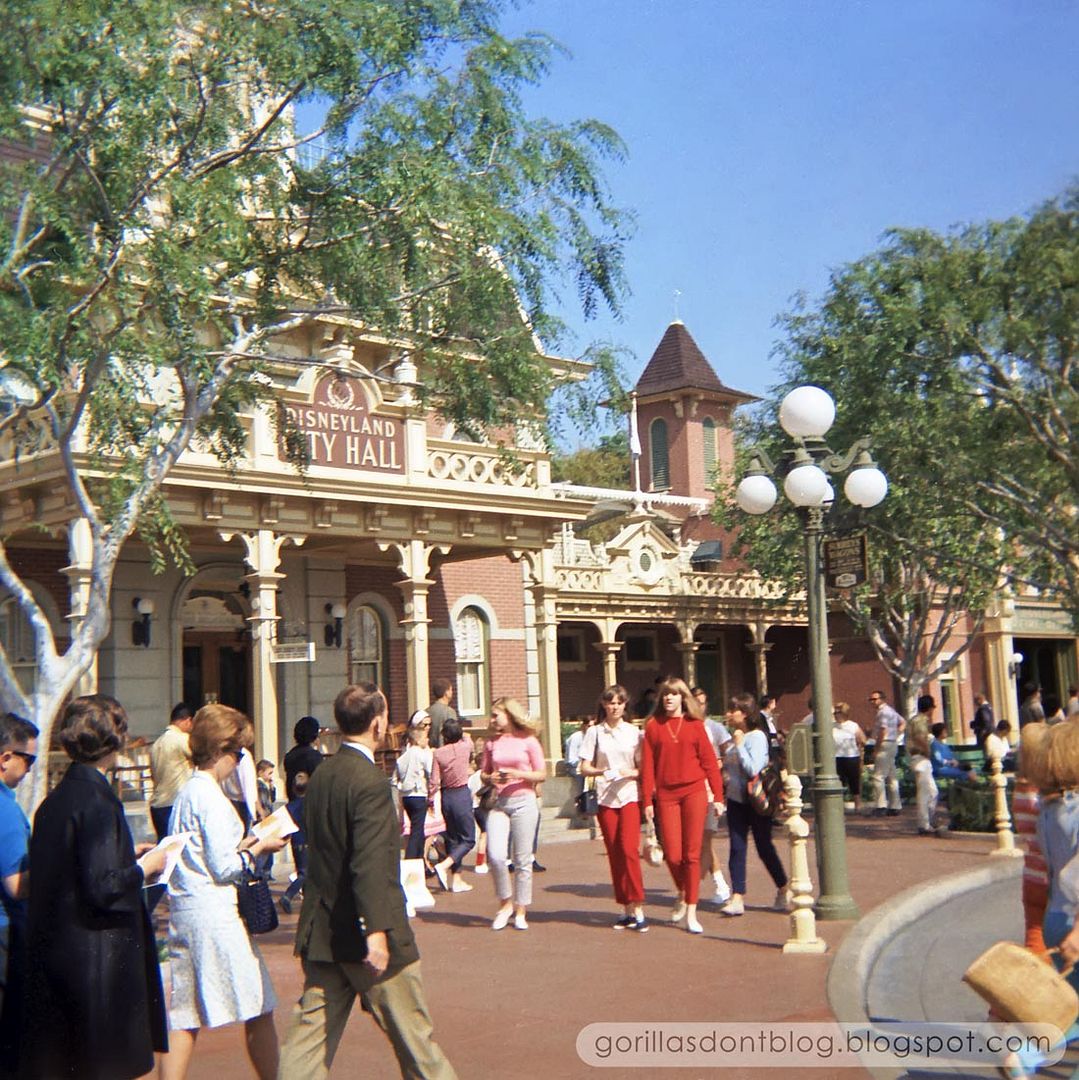 Here's an unusual angle taken near the entrance to the Plaza Inn, looking toward The Hub. An Omnibus is just visible as it passes by.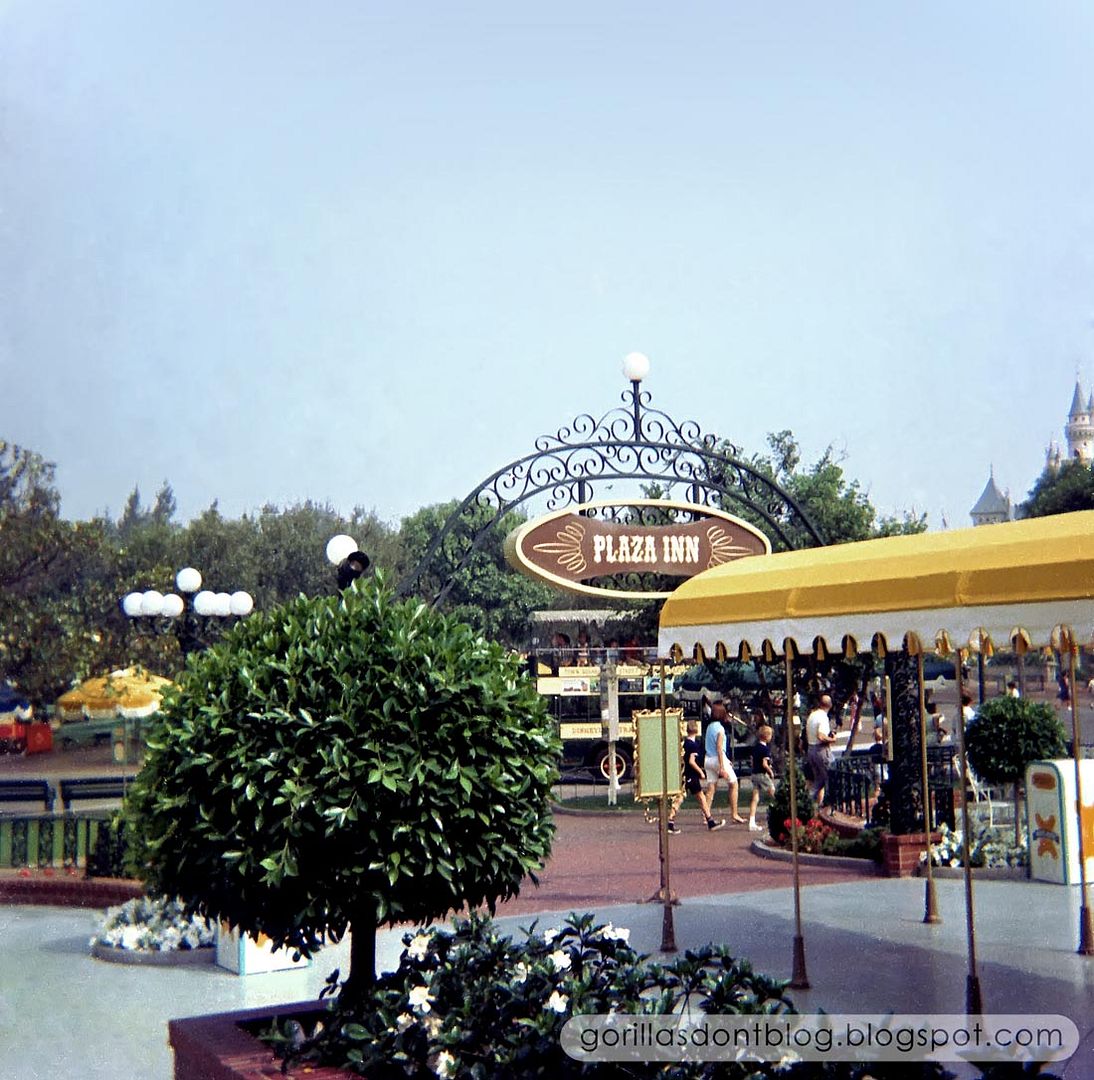 The Motorized Fire Truck has just dropped off a load of passengers. "It's no problem, folks, Mr. Phillips' house will take hours to burn. I'll be there shortly". Now that's the kind of service that you just don't see anymore.