I am happy to present some nice photos from Ken Martinez's personal collection, featuring Disneyland at night. These are from 1995… check 'em out!

This first example is my favorite… what a
beautiful
image. It is bittersweet to see the now-gone Rocket Jets (which were removed in 1998), looking so awesome here. It was a rare rainy evening, as you can see by the clouds (and rain ponchos and umbrellas). The Coca Cola sign is still there (as Ken pointed out); and Space Mountain, which doesn't show up very often on this blog, looms in the distance.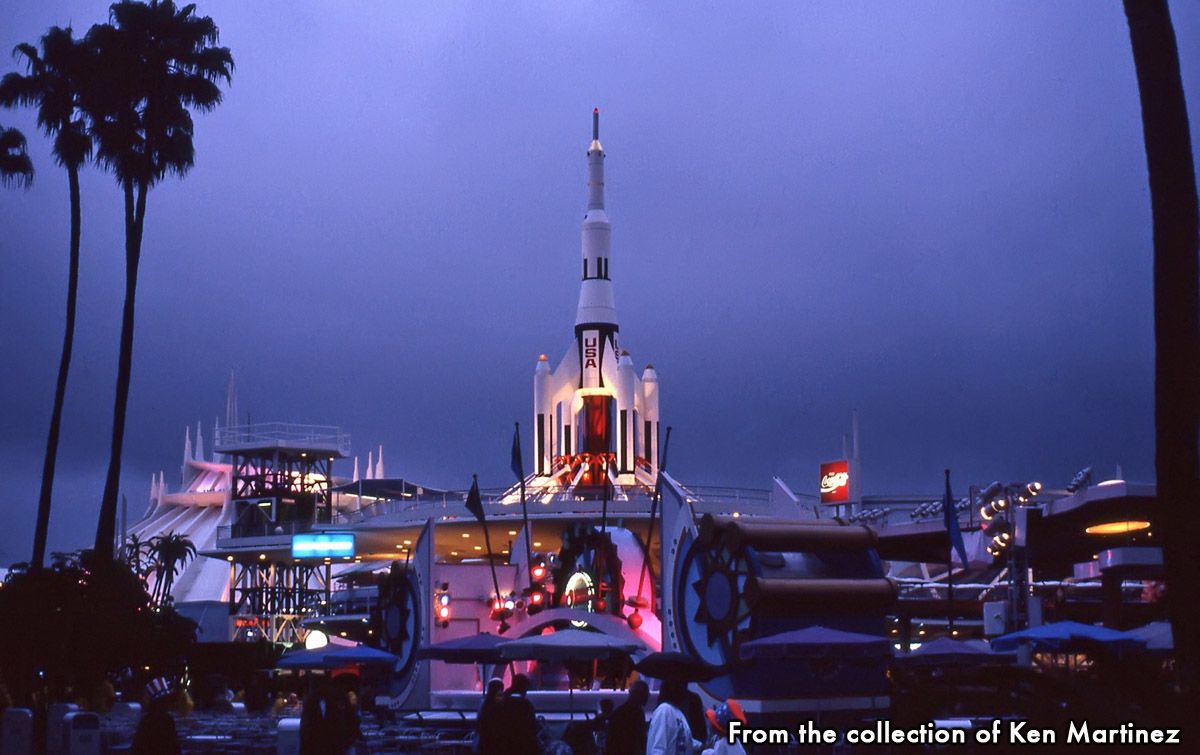 Here's another beauty! We're on the Fantasyland side of the castle looking back toward the portal to Main Street USA. The lighting and color are great.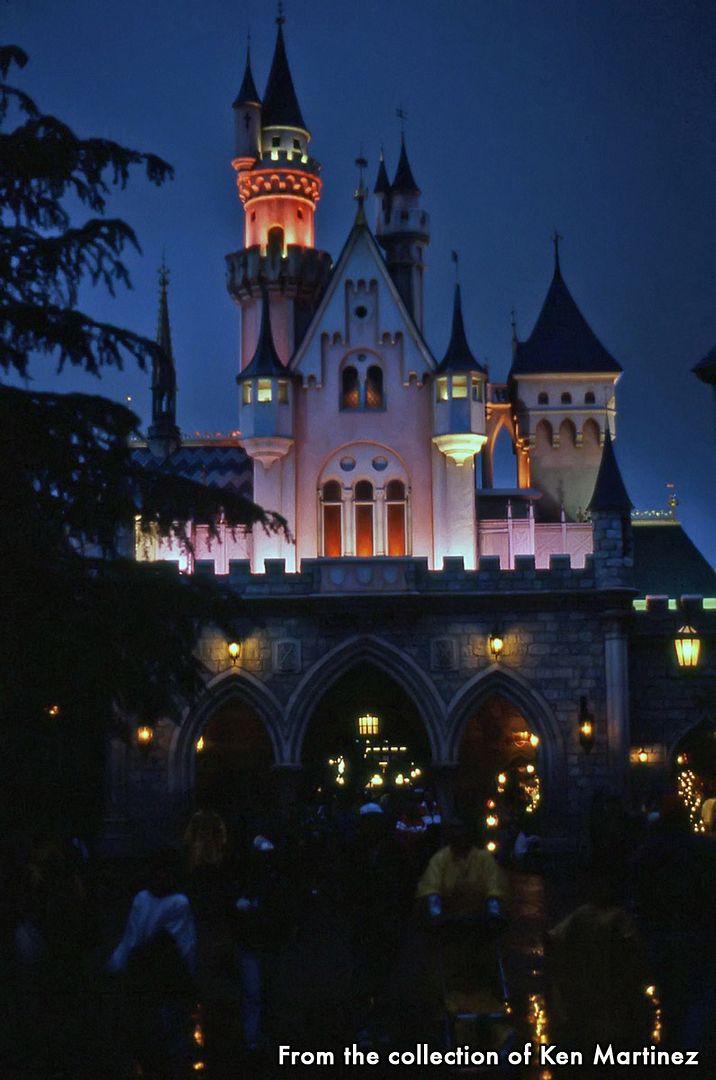 And finally, the castle as seen from the front. I am almost expecting fireworks, music, and maybe even a Tinker Bell fly-over!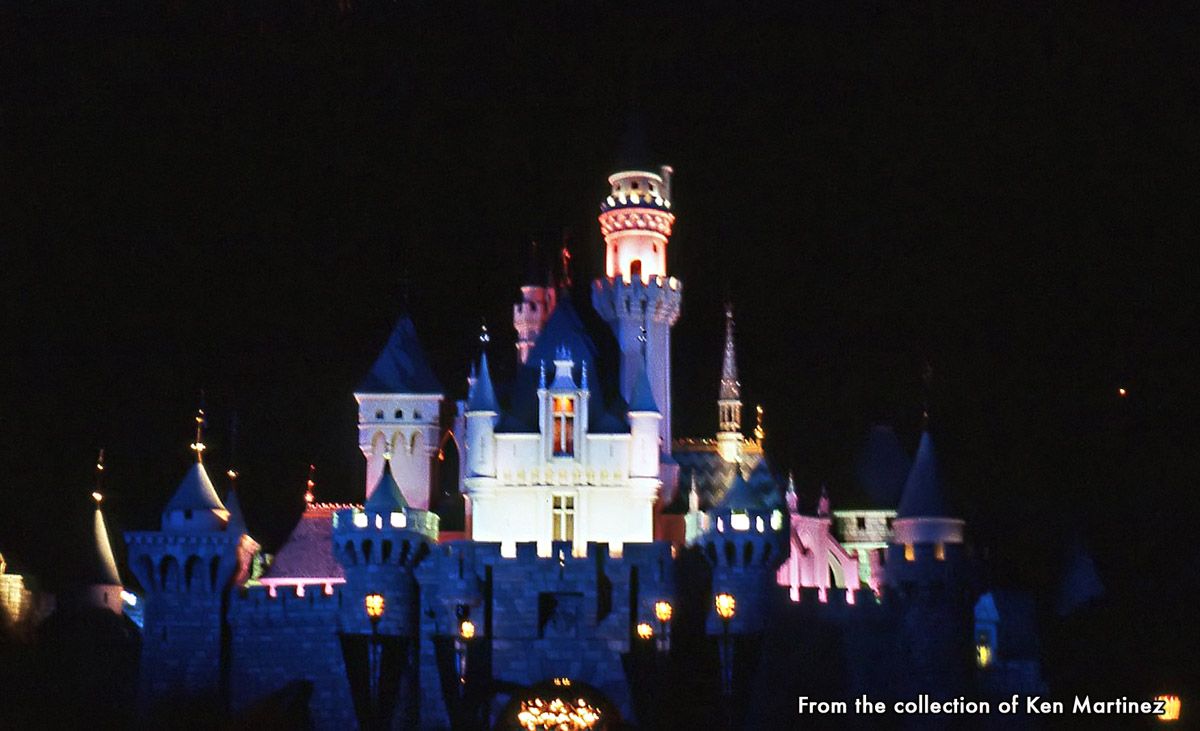 THANKS to Ken Martinez for sharing these photos! There will be more neat stuff from him very soon.