Although you wouldn't know it based on the last few months, it isn't always sunny in SoCal (sorry, rest of the country, I don't mean to rub it in!). Today's photos are from a gray, overcast day in the 1950's at Knott's Berry Farm.
As many of you know, the famous Ghost Town was built to keep people entertained while they waited their turn to get into the wildly popular chicken restaurant (waits could be several hours). Plus, I think Walter Knott just wanted it! I wonder at what point more people started coming just to see the picturesque town rather than to eat?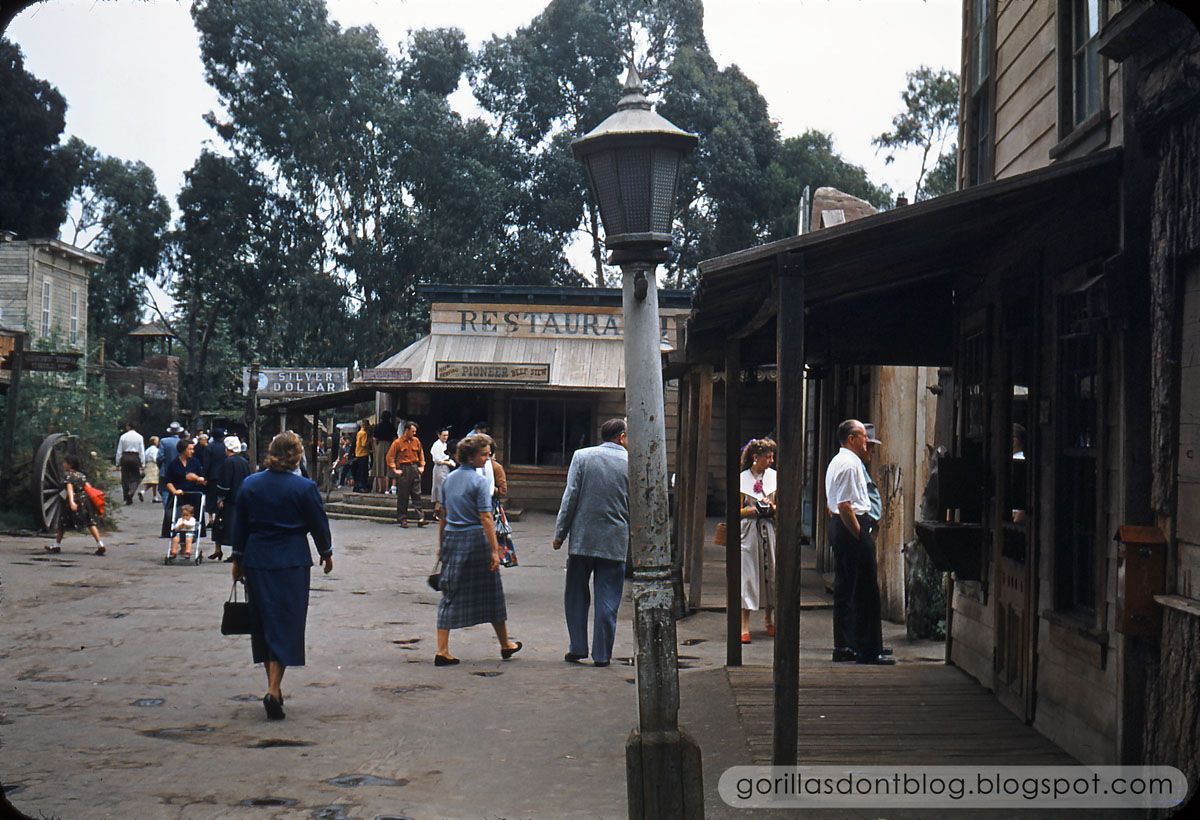 You couldn't get a glass of redeye in the Silver Dollar Saloon, but you could get a glass of ice-cold boysenberry juice. In my memory the juice was sweet and intensely berry flavored (back in the 70's), but the last time I tried it, it seemed a bit tame.