It's time for more pictures from the New York World's Fair!
Let's start with this view up on the Eastman Kodak pavilion's "moon roof", with spires and domes and an undulating walkway. The roof
"…is 363 feet in length and is supported by an unusual arrangement of columns that from a distance makes it appear to float"
. Gee whiz! See the girl in the red dress next to the railing? She's our star today.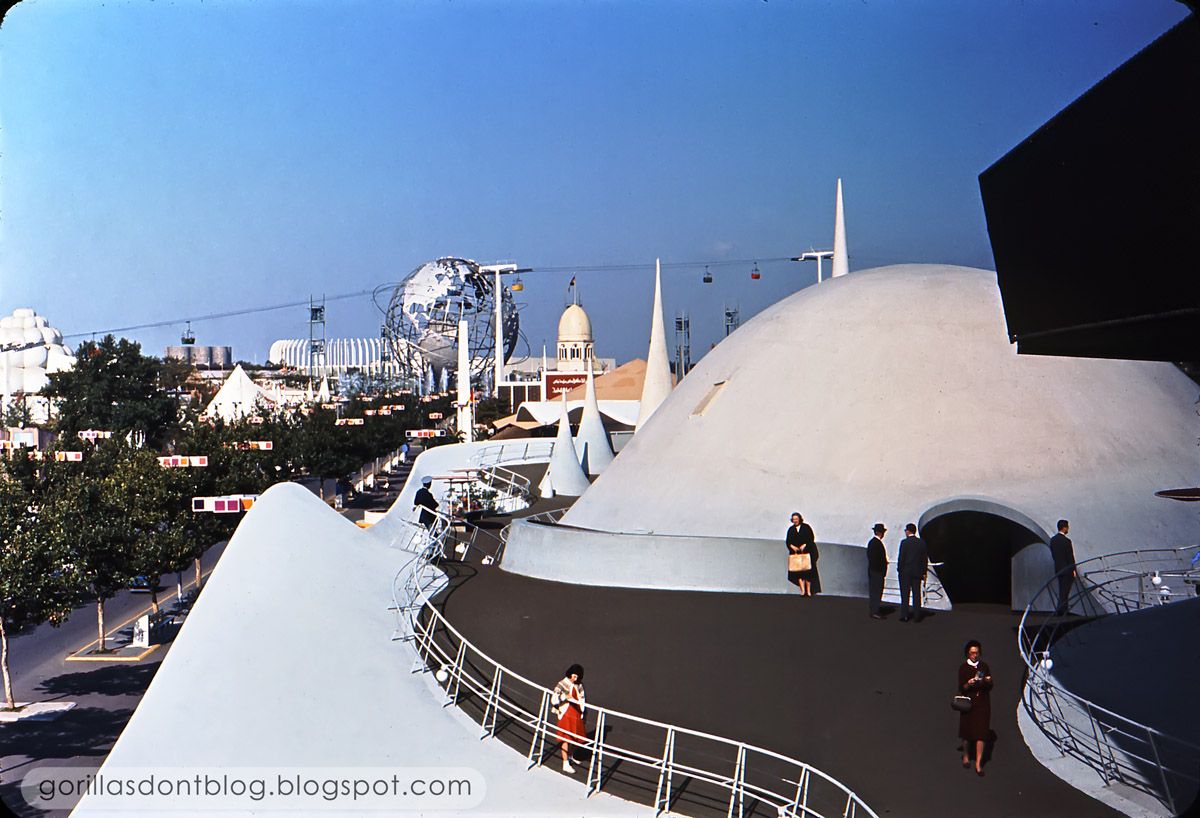 There she is again (with her big brother?), near one of the Greyhound trams that helped fairgoers with weary feet. In the distance is one of 11 "Archways to Understanding", sponsored by General Foods.
"Special bulletins on significant local, national and international news are flashed on the message panels. A constant flow about happenings on and off the Fair grounds is transmitted 15 hours each day"
.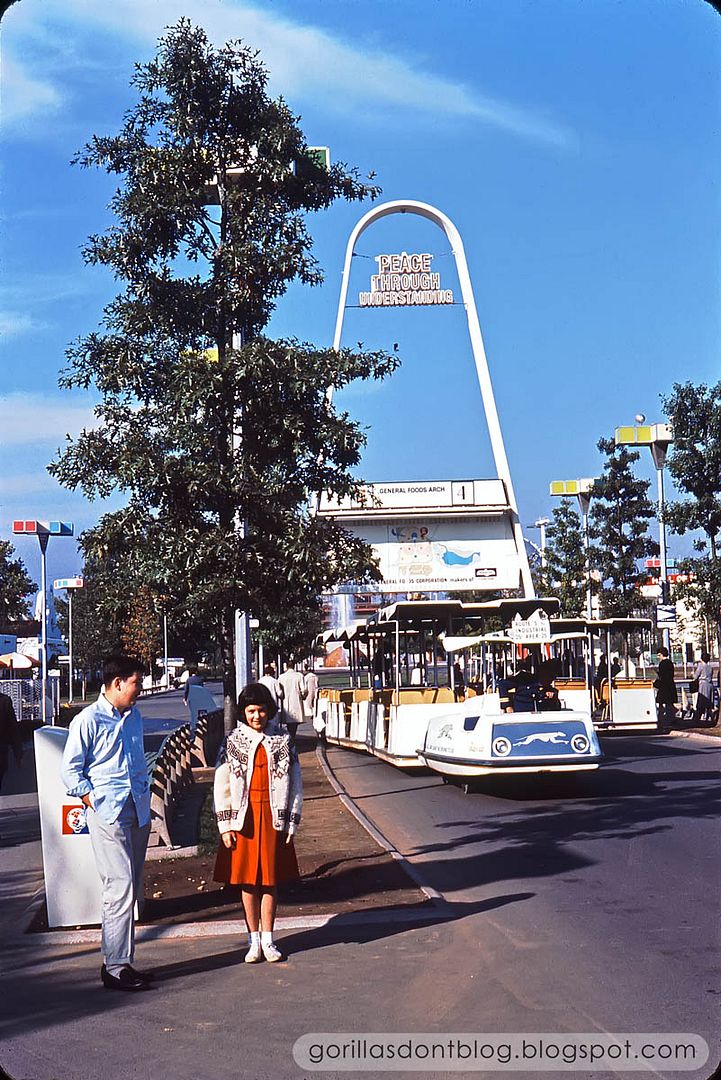 Over by Pepsi Cola's "It's a Small World", costumed Disney characters could be found, including Snow White and the Seven Dwarfs, Alice, the White Rabbit, Chip and Dale, and Goofy. In this photo, our girl is with Doc, who forgot to put on some SPF-50 sunscreen.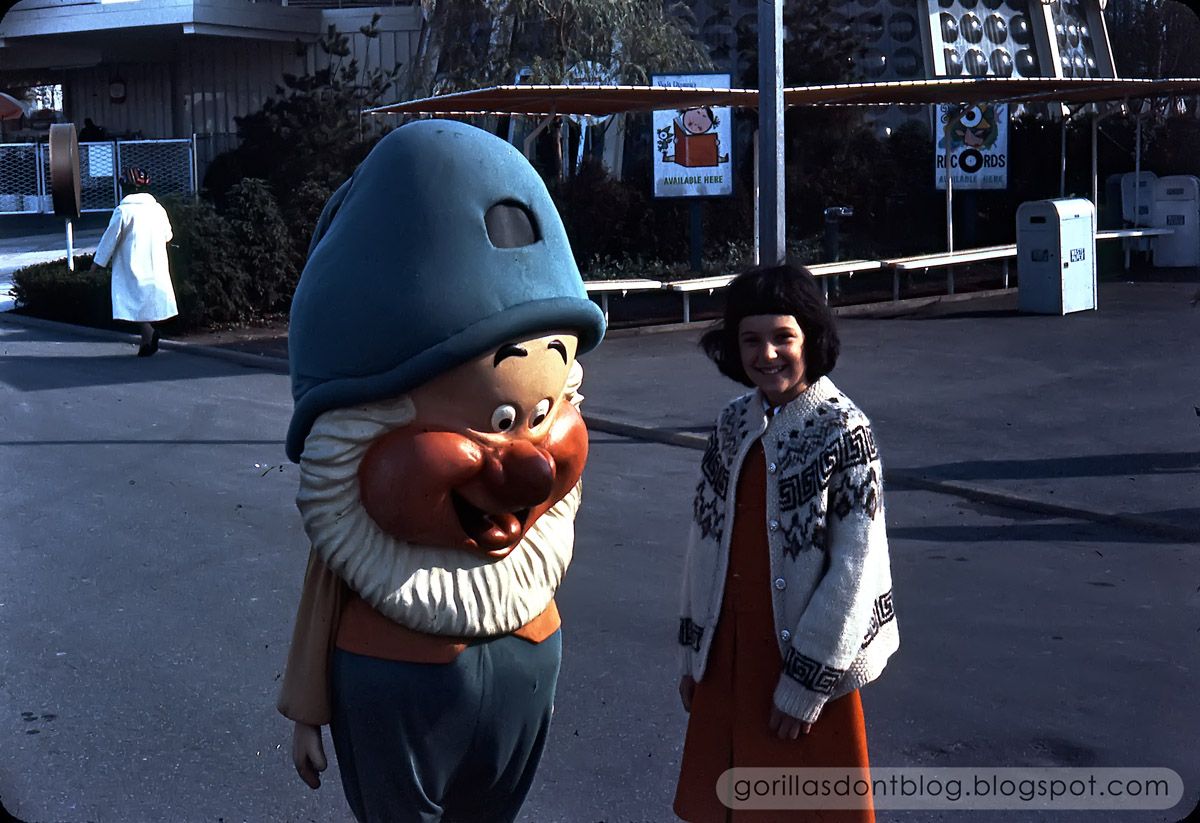 I zoomed in a little bit so that you can see the posters in the background, advertising Disney books and records. I did a quick Google search to see if I could find examples of these posters, but "no cigar".