Here is part two of reader Chuck Hansen's family photos from a trip to Universal Studios in 1971. See part one HERE! As in the previous post, Chuck wrote his own great commentary so that I can spend more time playing mah-jong on my iPad.

Her's what Chuck said about this first picture: "While it wasn't as built up as it is today, there was still quite a bit to do in the Upper Lot in 1971, then known as the Visitor Entertainment Center. (The photo) shows the miniature submarine being perpetually chased by the miniature destroyer with what has to be the worst gun crew in the entire Lilliputian navy. The Dock Where It's Alway Raining is visible to the right".


This photo
"…shows the reverse view from the Dock, with the tower from the 1965 Charlton Heston film 'The Warlord' in the background"
.
This one is a bit blurry, but it shows
"… what was known as 'The Paramount House'. Built in 1955 for the Paramount film, 'The Desperate Hours' starring Humphrey Bogart and Frederic March, it later became familiar to a generation as the second Mayfield home of the Cleaver family in 'Leave it to Beaver'. By 1971 it had been significantly remodeled into home office of 'Marcus Welby, MD'. The Paramount House made the move to the new Colonial Street in 1981, but was moved to another part of the lot in 1988 or 89 to make way for the purpose-built Klopeck home for the 1989 Tom Hanks film 'The 'Burbs'. While it's still standing, it's not in very good condition, as evidenced by these photos. The Cleaver home seen on the current Universal Tour was built for the 1986 'Leave it to Beaver' movie"
.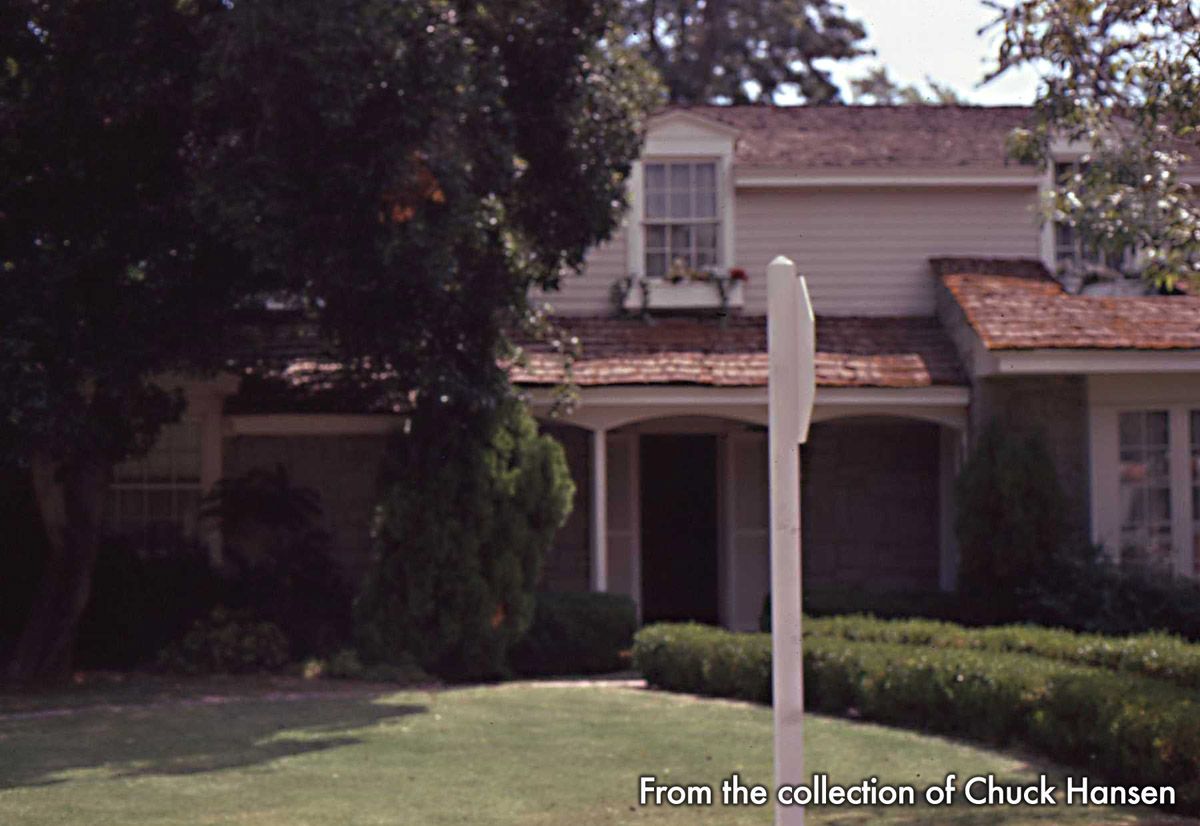 "Various shows have always been a staple in this area since the late 60. (The next two photos) are of the 'Screen Test' show that pulled audience members up on stage and put them into the action of a relatively current film while showing how films are made"
.
"In this case the film showcased was 1970s 'Airport'"
.
The next three images were
"…'Ma & Pa Kettle Farm/Ark Park' animal petting zoo and display areas"
. This first one
"…shows a trainer (perhaps Ray Berwick, who trained the birds for Alfred Hitchcock's 'The Birds') presenting animals in a much smaller and more intimate venue than the larger Animal Actor's Stage"
.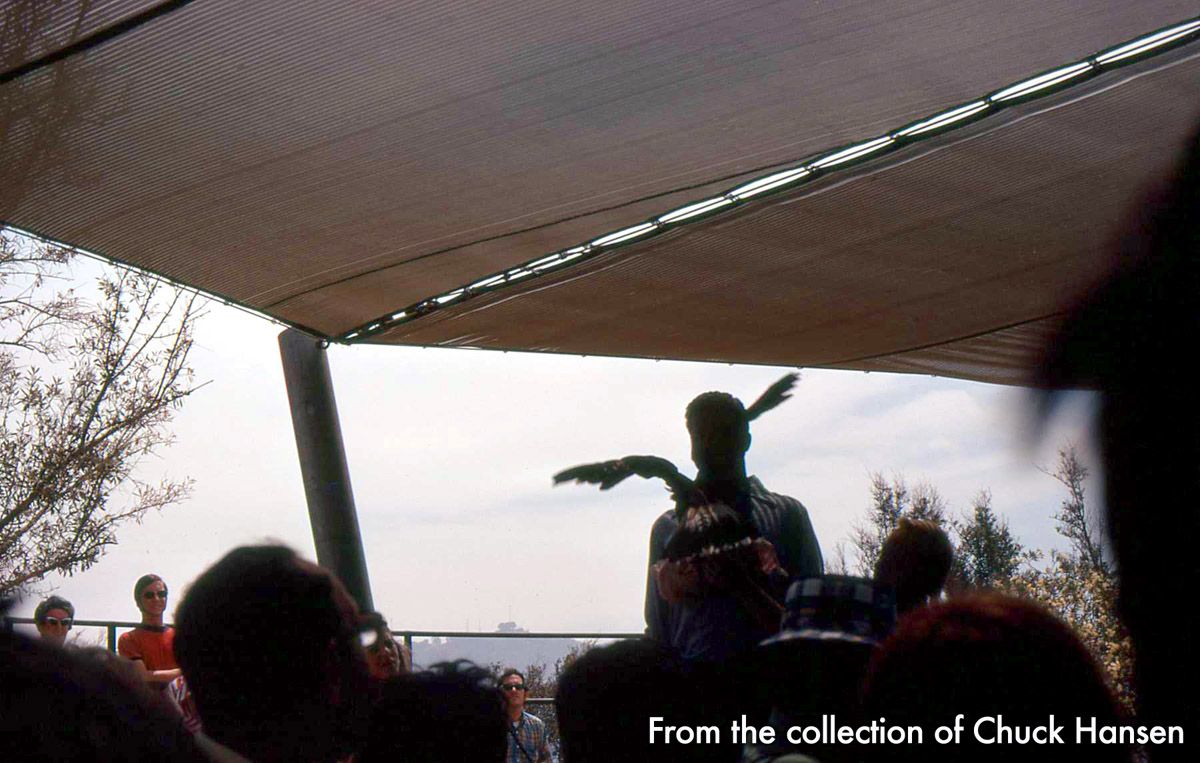 Another one from the petting zoo. The turkey surprised me… who wants to pet a turkey?!
Awww, look at that little goat. Even 2 1/2 year-old Chuck towers over it!
A big
thank you
once again to Chuck for generously sharing his photos, and for all of the research that he did so that I could spend more time watching my telenovelas!