Today's "Special Guest" photos come from Ken Martinez, who took these great images of the Main Street Electrical Parade in 1995 (the parade would leave Main Street in November 1996). I'd have to say that the MSEP was is my favorite Disneyland parade - and I think a lot of other people felt the same way. When I find photos of it, they tend to be blurry and awful, but Ken's turned out great!
First up is the Blue Fairy from Pinocchio. She's purdy! They could have just put her on a big float, but instead they made her dress enormous.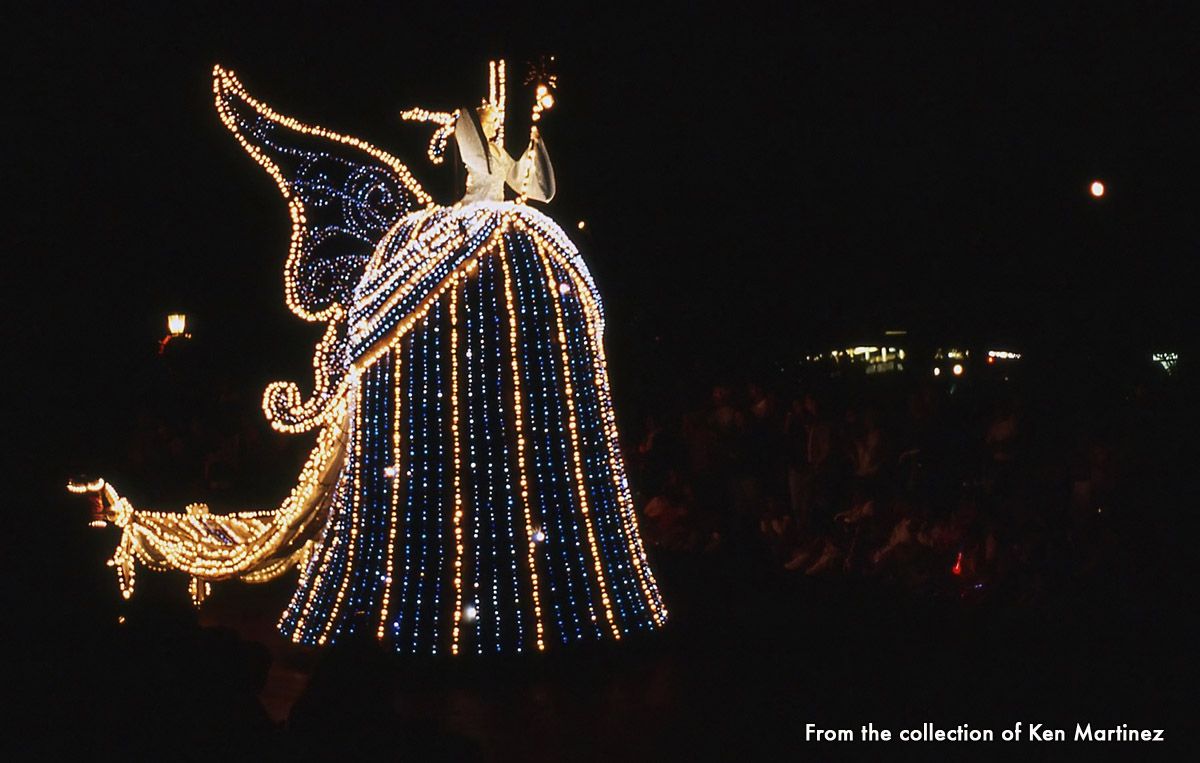 Elliott the dragon (from "Pete's Dragon") is possibly THE iconic float from the MSEP (to me, anyway). Fire extinguisher exhaust occasionally shot from his nostrils for added fun. Notice Pete himself up near Elliott's head.
The Seven Dwarfs have filled several mine carts full of gold and gems, because that's what they do. Like the swallows returning to Capistrano.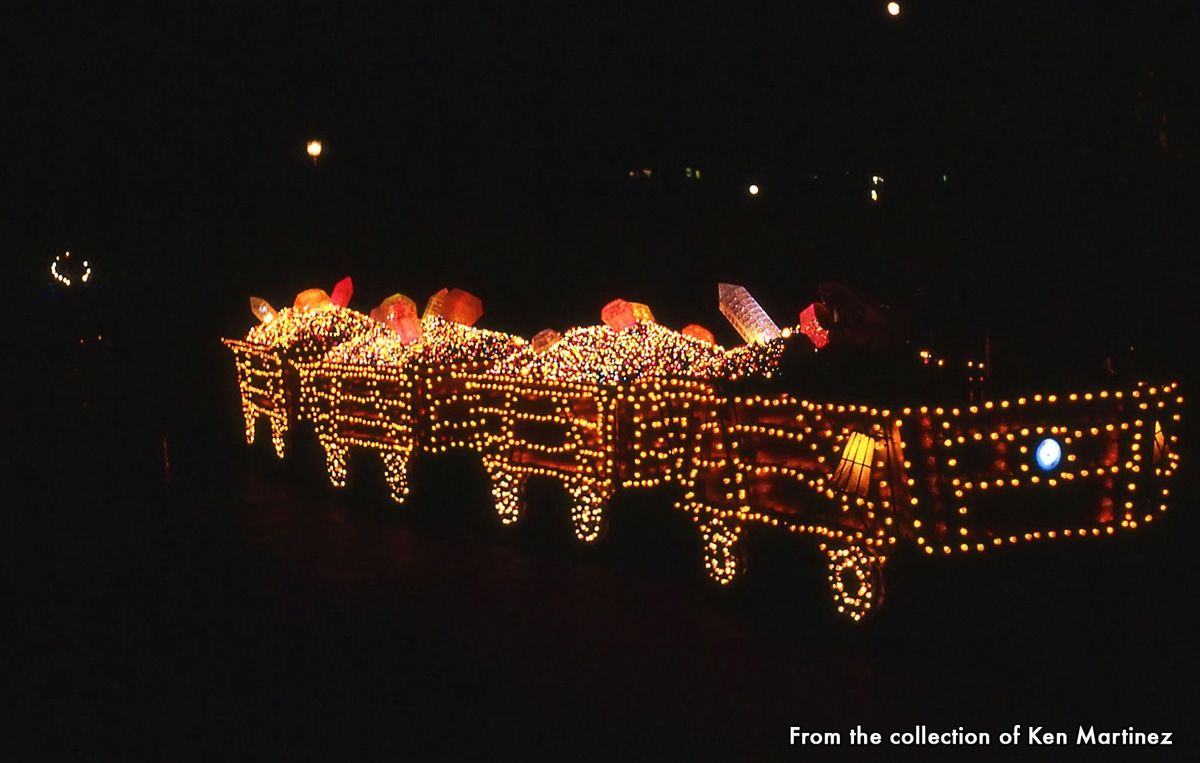 Wowee, this patriotic float is pretty spectacular. Imagine how it looked in person! A giant bald eagle stands guard over an American flag, while 4th of July "fireworks" go off overhead. Cool.
I always particularly loved the little bugs that would zip around and spin, and go back and forth interacting with the people sitting on the curbs. They brought one out on stage at a Hollywood Bowl program celebrating Disneyland's 50th, and I was delighted.
Many thanks to Ken Martinez for sharing these great photos. He has more to share with GDB coming up!