Here are two very nice photos of the mighty Matterhorn, probably dating from around 1960. These were Ektachrome slides that had turned an obnoxious shade of pink, but they restored reasonably well.
This first one almost looks like an old ad, or perhaps a photo from a vintage guidebook. The haze (also known as smog) makes the mountain look sort of dreamy and far away. It is astonishing to think that this massive attraction was built in about a year. (Check out that waterfall to the left, cascading a full five stories… very cool).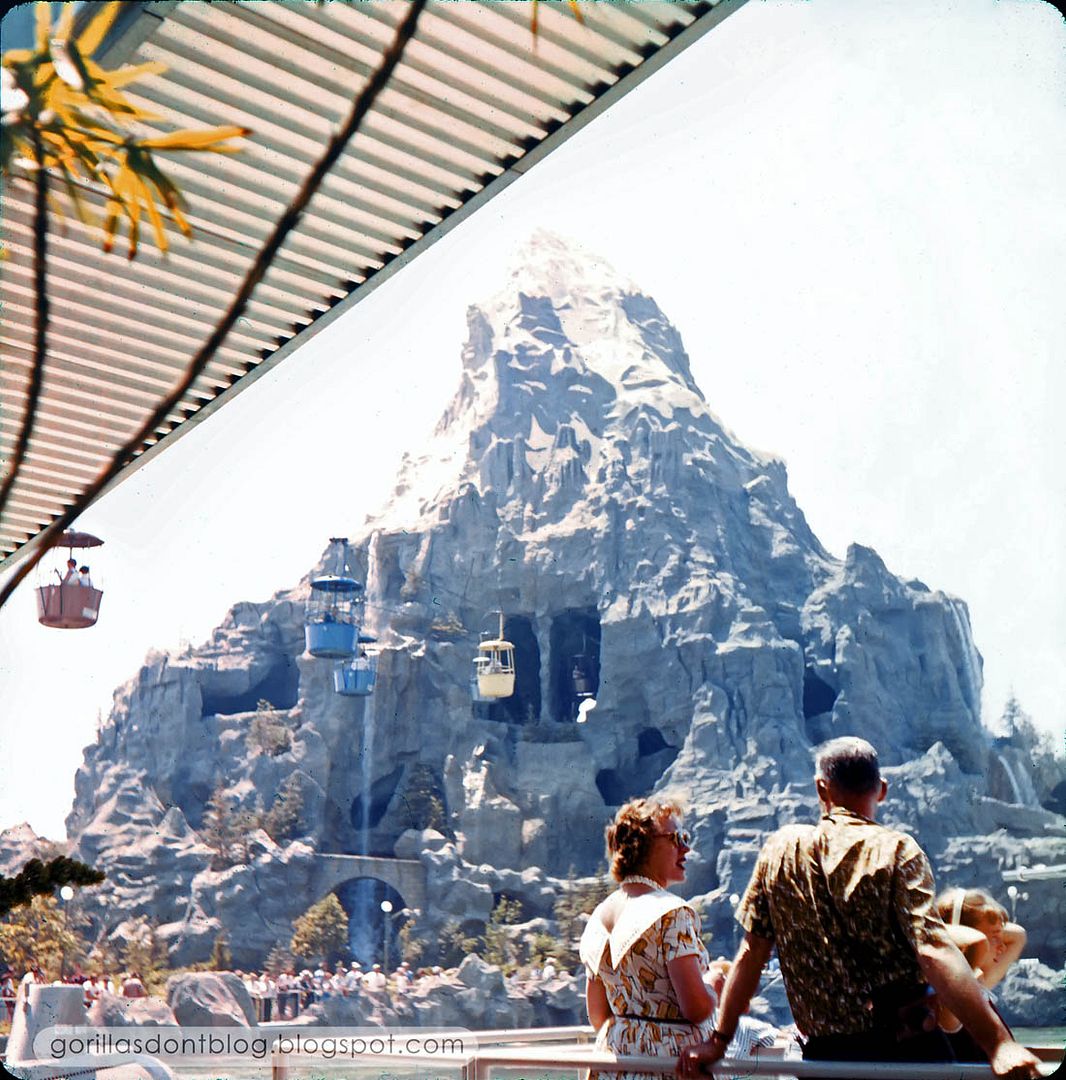 This view is taken over by Sleeping Beauty Castle; the old 3-car red Monorail zips past (surprisingly low to the ground, but at that point it is in an area where guests are not beneath it).
AND NOW for some extra added details, as requested by GDB readers. This first one is for eagle-eyed Alonzo P. Hawk (I guess I should say "hawk-eyed"), who spotted "…something red and blue standing next to the waterfall toward the top". Well I'll be darned, there's a person up there!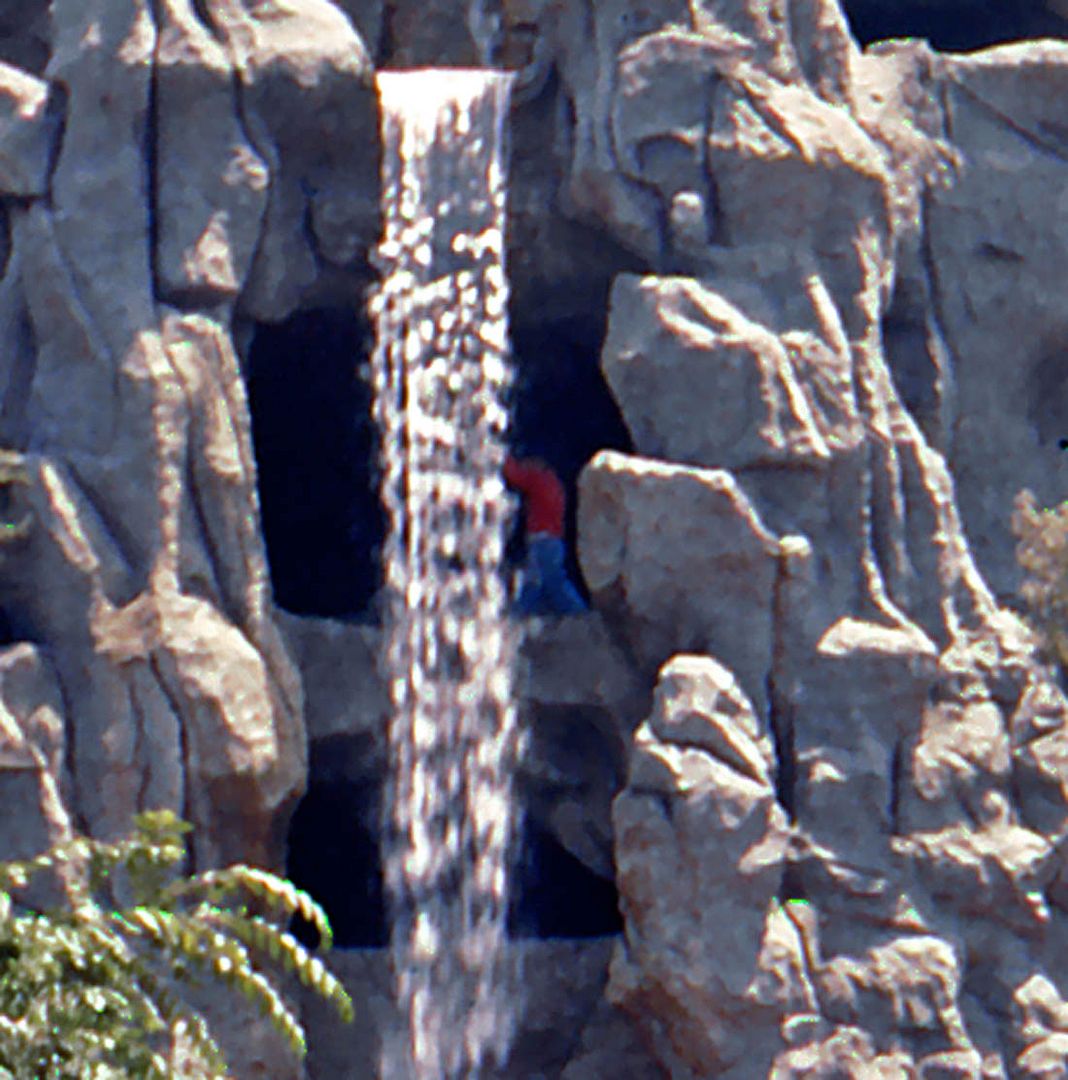 Melissa wanted to get a better look at this lady's dress to see if she could tell what the pattern is. I don't think it's roosters, but I'll be damned if I can tell what it is.