Whoa, I've never seen a photo of the Matterhorn before! These must be rare and valuable.
There it is, with the snow gleaming in the sunlight. The charming Snow White grotto and wishing well are visible in the lower left.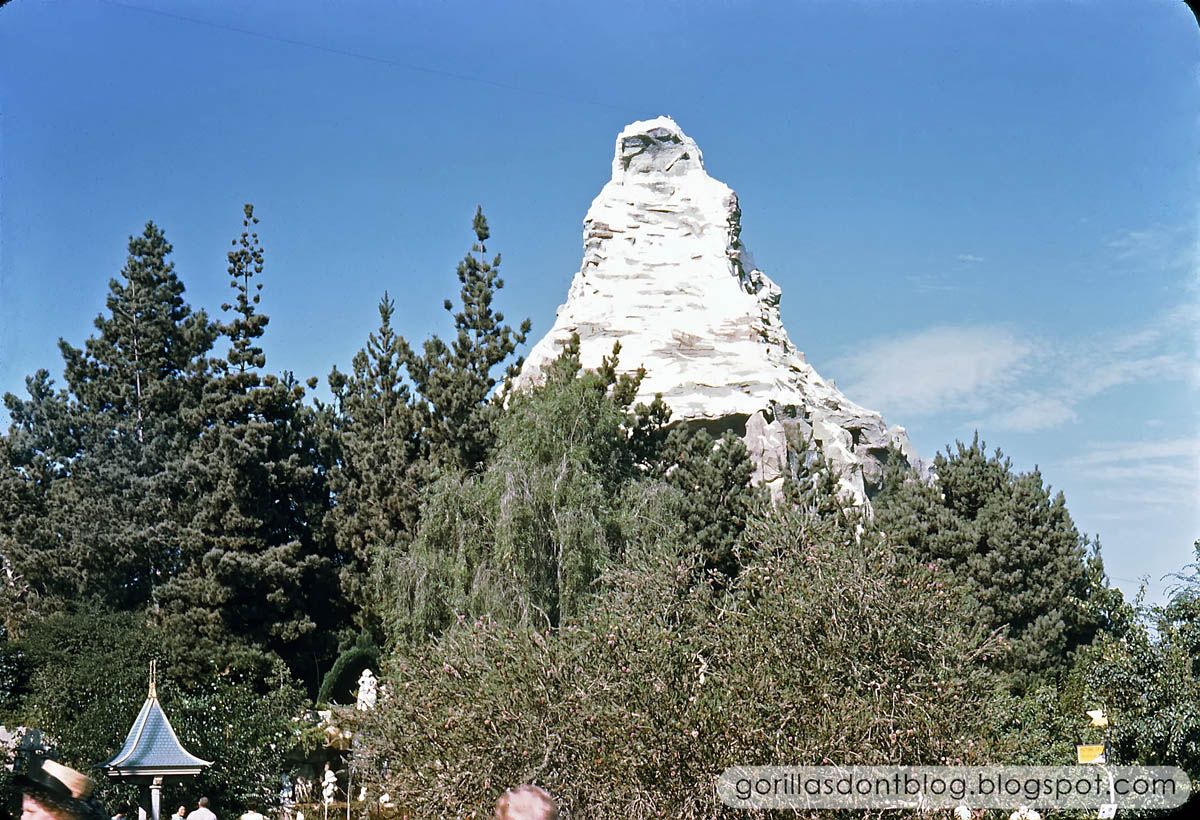 I really like this dramatic angle with the old Skyway buckets ("Halloooo up there!"). As usual I am a fan of the waterfalls. We have been photobombed by a single yellow bobsled; I believe that the tree with the red flowers is an African Tulip Tree.