Back in the early days, the Indian Village was located right on the edge of Adventureland - note the broad-leafed tropical plants just over the mini-berm (banana plants, maybe?). I'ts hard to tell, but the dance circle looks like it was smaller. One of the Indian performers is taking a well-deserved break.
How did anybody ever survive without a mobile device to keep them occupied in those quiet moments? No "Candy Crush" or "Angry Birds" or "Temple Run"… it must have been awful. I remember being stuck with nothing but my own thoughts, and I didn't like it one bit.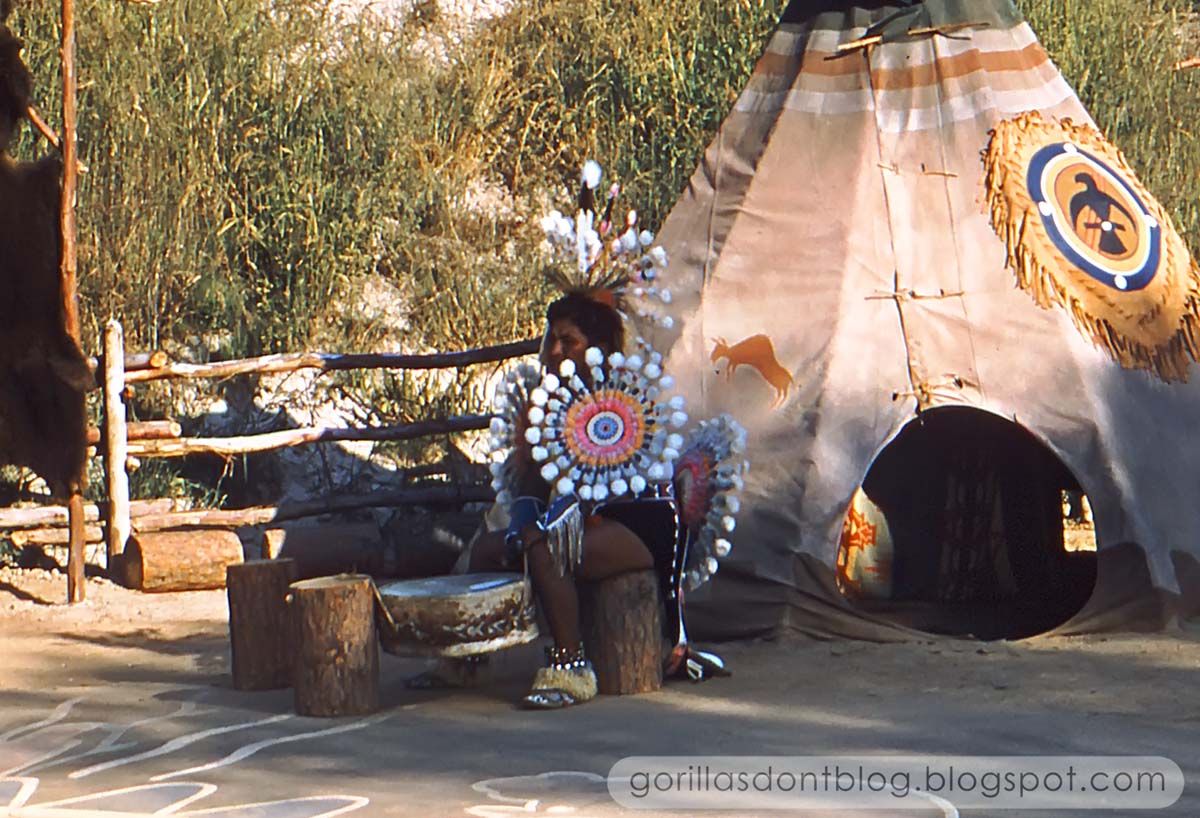 This followup is kind of blurry, but I thought I'd include it anyway. Why I am so fascinated with the close proximity of the Jungle Cruise? Because I'm weird, that's why.