Dedicated GDB readers know that Major Pepperidge loves pictures of Tomorrowland. It's my very favorite! Here's a good one taken from the upper level of the "Carousel of Progress" building, affording us a nice bird's-eye view (a lazy bird) looking toward the mighty Matterhorn; the Skway must be down for repairs, and I'm not even sure if the Peoplemover is operating, since there is one empty train on the tracks.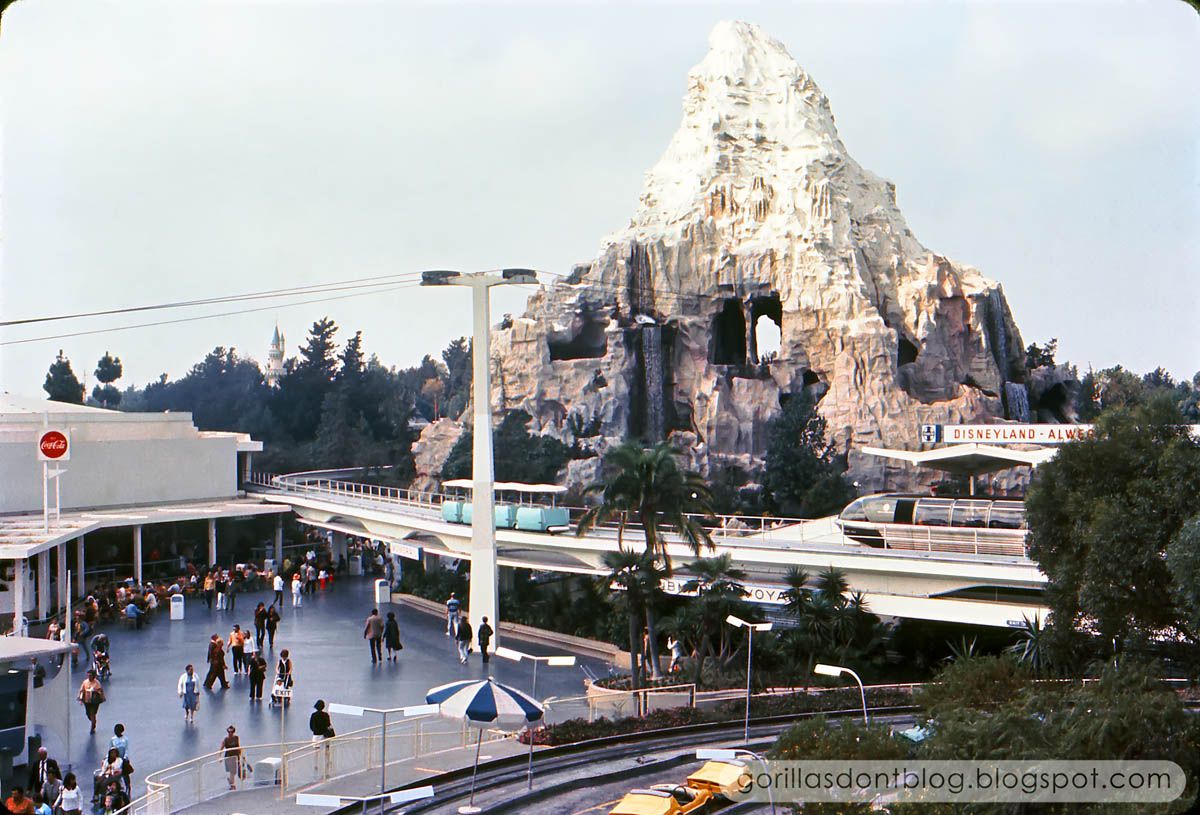 I had to zoom in and get a better look at the green Monorail - that's right, "Old Greenie", for the second time in one week!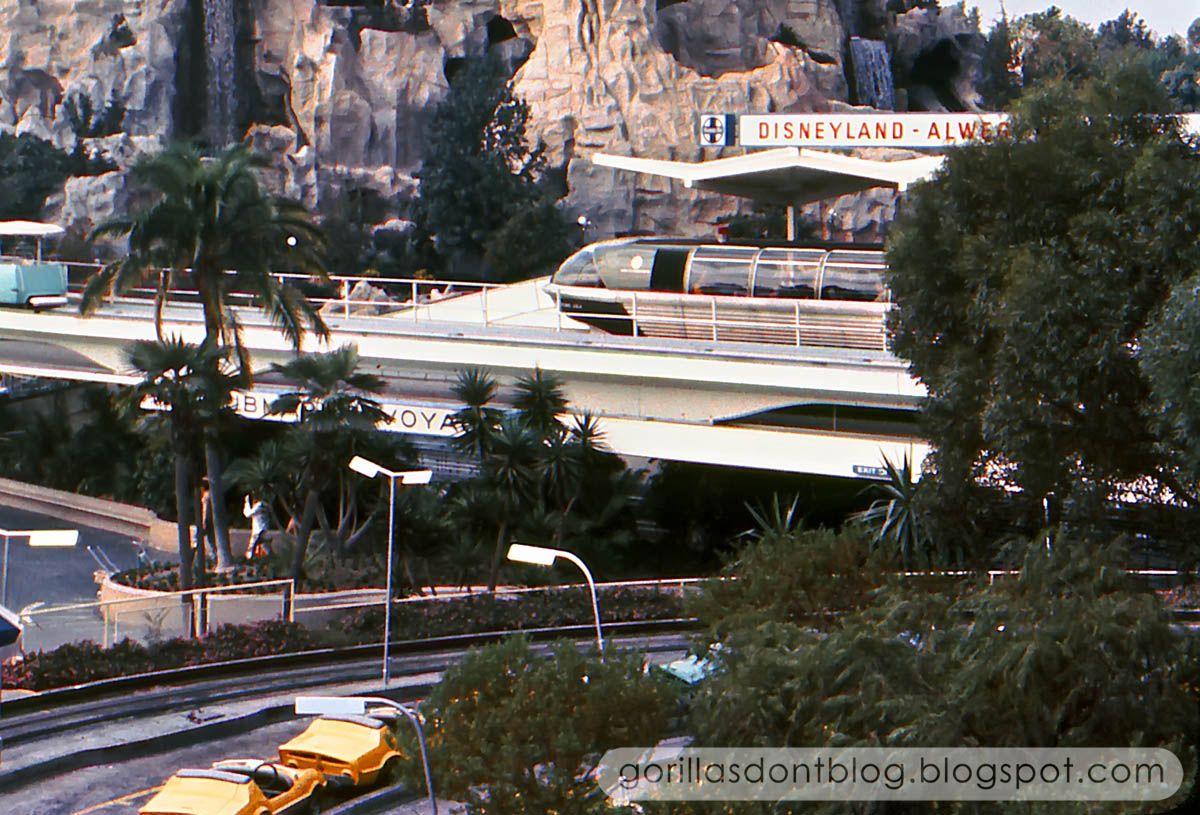 The Subs and the Monorail don't look especially busy - although, in this view, it looks like there is somebody in the blue Peoplemover train, just visible behind the palm tree to our right.