Like the title of today's post says, we're going to be looking at some old snapshots today. Slides are always better, but the humble photo print can still be fun.
The clothing on the guests has changed, but otherwise this April 1977 shot doesn't look much different from similar pictures from the 50's.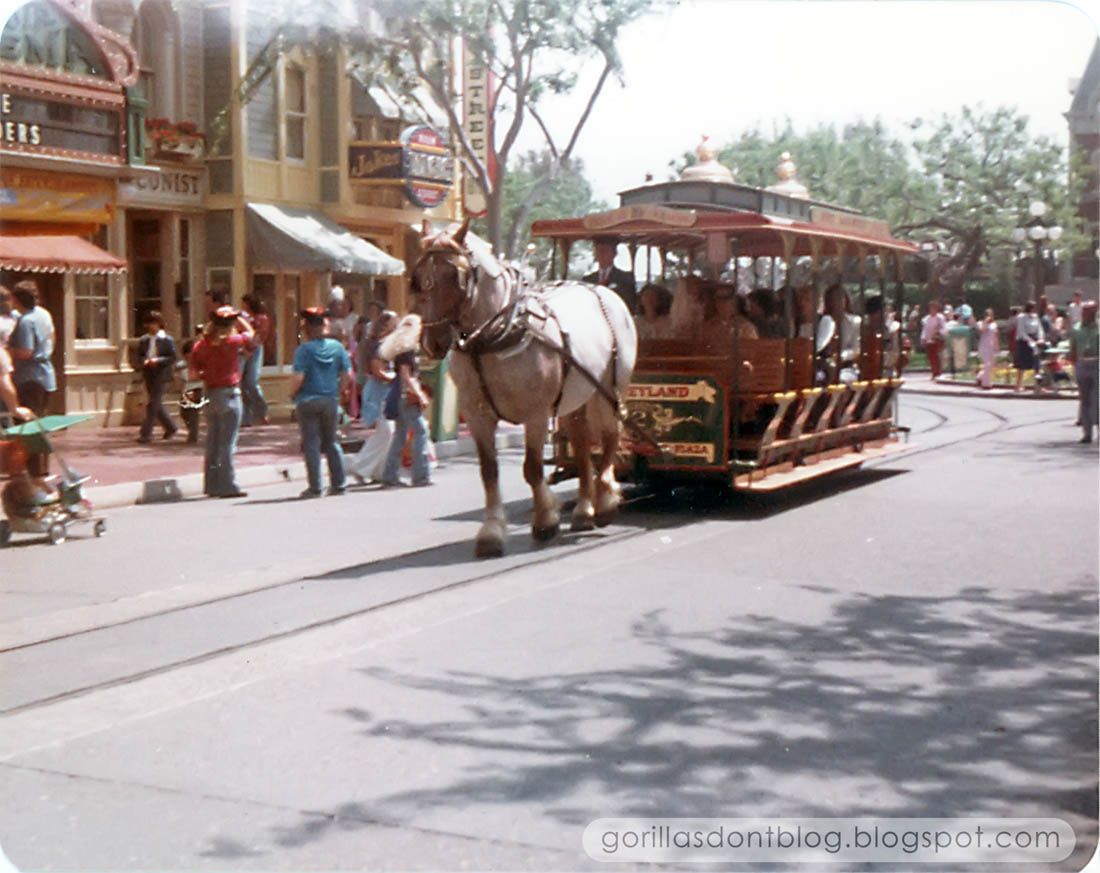 Here's one from the 1979 Christmas parade. Notice the Sunkist Citrus House in the background.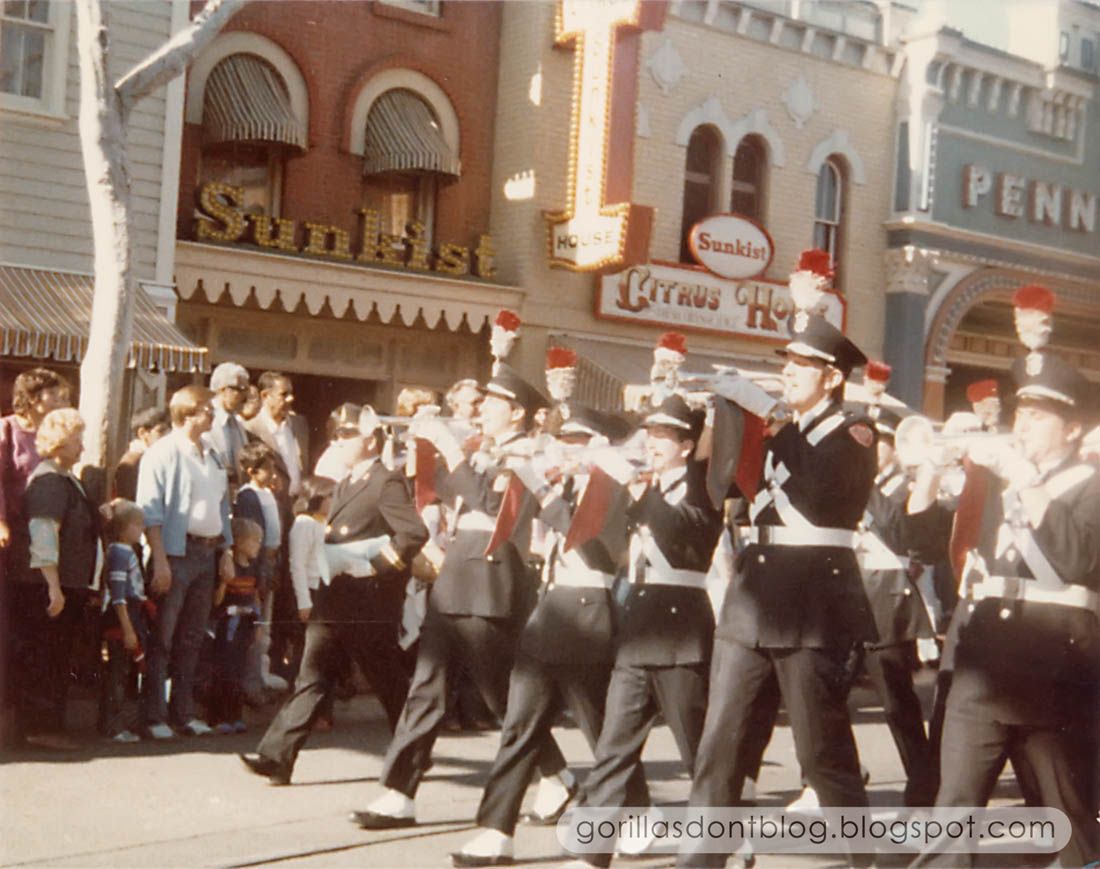 Finally, this black and white photo is dated "June 21 1970" and features a mural of some kind, with Goofy piloting a submarine. A note on the back says that this was in the Bell Telephone exhibit - I'll have to take their word for it since I have no memory of this at all.