Today's pictures bring back many memories (most of them good!) of my days as a kid in grade school. My navy family moved a lot, so I went to many different schools, and yet there was a sameness to them too, whether it was on the East or West coast.
Can't you just smell the industrial floor cleaner and chalk dust? Maybe some wet wool and the linseed oil smell of old linoleum too. All those kids are trying not to be fidgety. Finger paintings adorn the walls (there must have been a sale on red finger paint) - each one is a jewel worthy of exhibition. I assume that the lady in light blue is the teacher, but who are those women to the right? The animal cutouts are fun (a polar bear and a giraffe with a monkey passenger). That may or may not be a stack of new textbooks on the table in the foreground.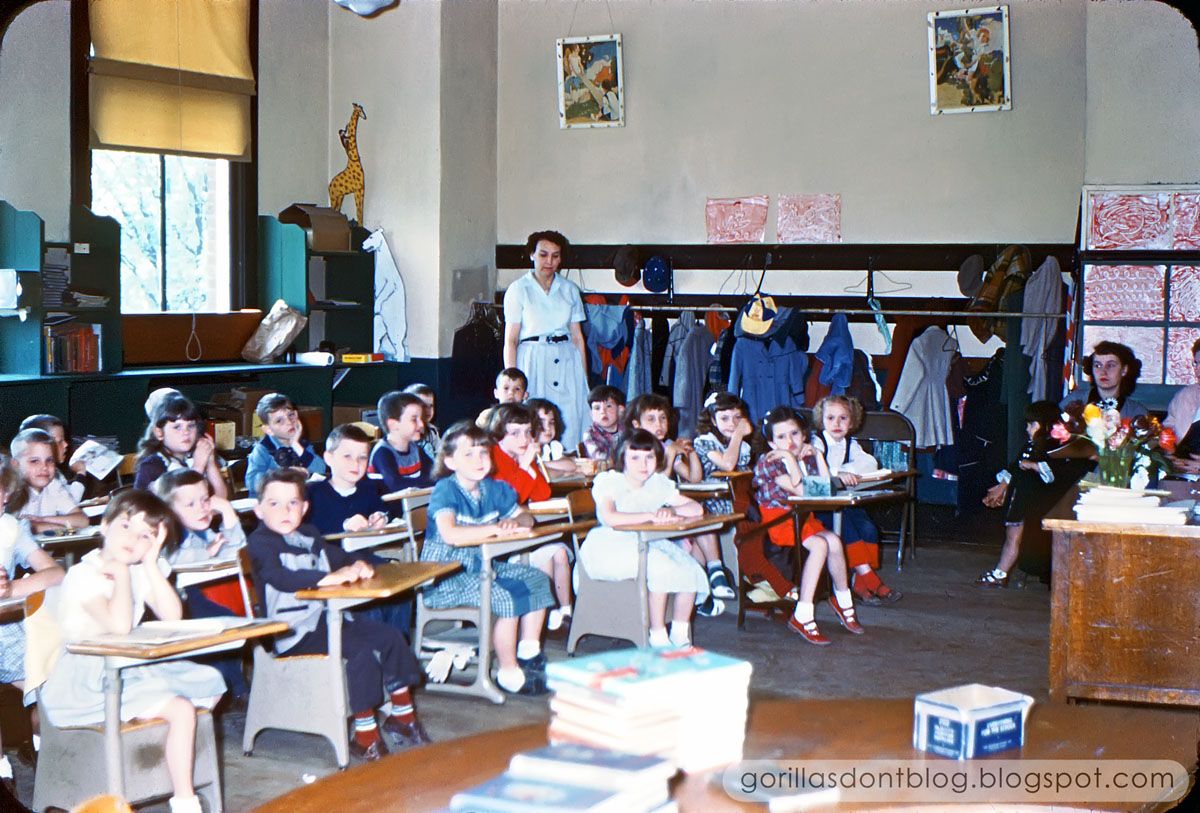 I have no musical aptitude, despite years of piano lessons. But I was always a little bit envious of the kids in the school band; it just looked like fun. This 1950's slide was labeled "Junior Band - Ranch Days", which explains the occasional cowboy hat.