There was a time when Southern California had many seaside amusement parks (and amusement piers). There was "Fraser's Million Dollar Pier", "Lick Pier", Santa Monica Pier, Venice Pier, Pickering Pier - almost all of which fell victim to winter storms or fires. And let's not forget Hopalong Cassidy's "Hoppyland" (In Venice, CA) and Ocean Park (later "Pacific Ocean Park"). In Long Beach, there was The Pike (along with its "Silver Spray Pier" and "Rainbow Pier"), founded in 1902.
This first picture is so much fun, in part because of all the great signage. I would love to know what the "Davy Jones' Locker" dark ride was like - awesome probably! Supposedly The Pike (by the 1950's it was called the NuPike) was on the decline, but it looks fairly tidy and clean here. Not seedy or run-down at all - at least by today's standards.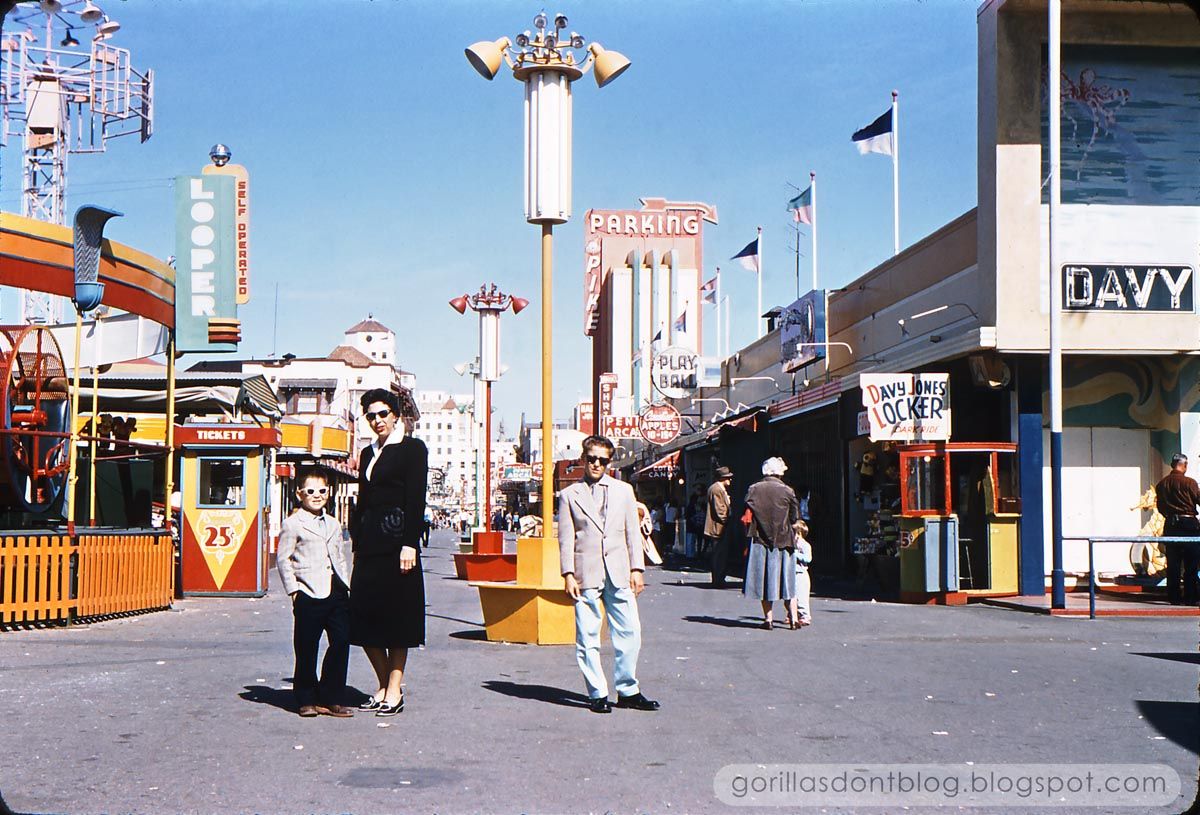 And check out this trio (possibly in their Sunday best?). The little kid with the white-framed shades is a pretty cool customer. I imagine him talking like a pint-sized Frank Sinatra. Ring-a-ding-ding!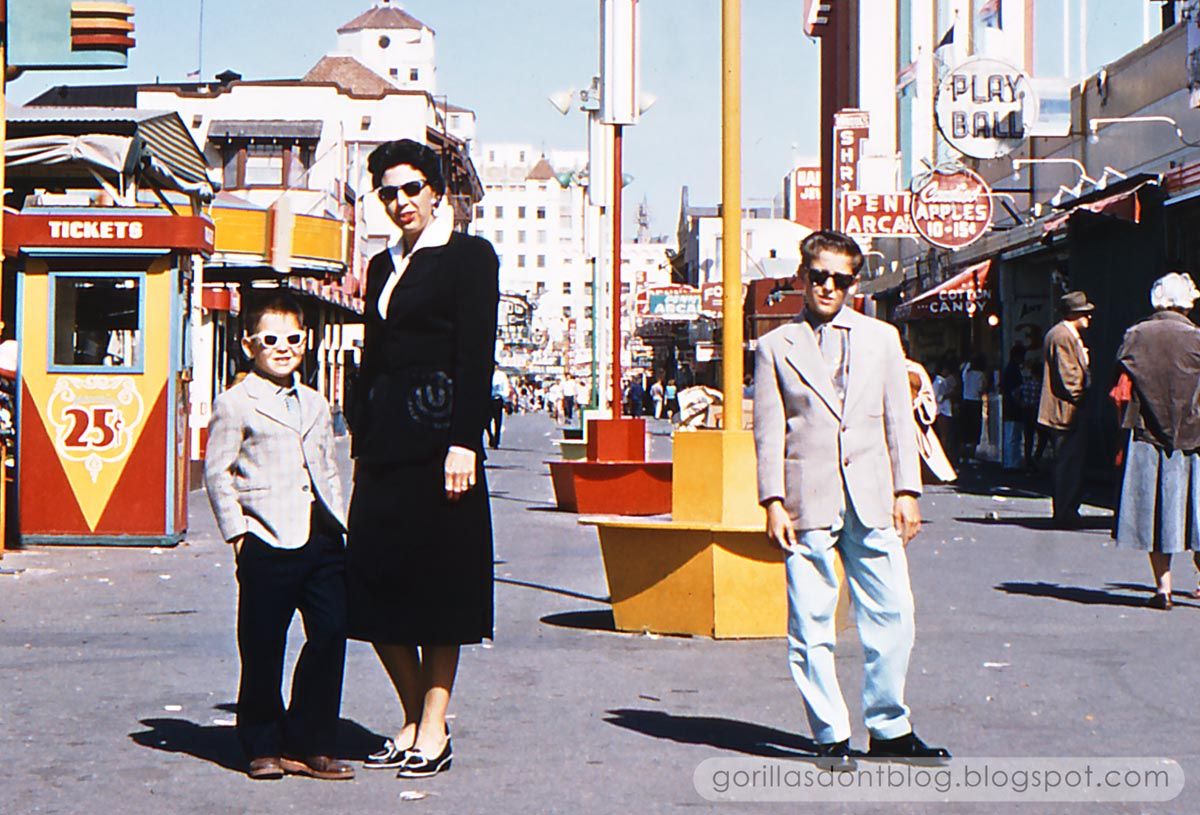 This next photo is from 1959 (probably a few years after the first picture), and was taken on the same avenue as the first image, only closer to the Ocean Center building in the background. I have to admit that it already looks a bit sketchier, but not too bad. Maybe it's just the time of day. You could grab a bite to eat (how about some nice BBQ… you could wrap it up in cotton candy), play some carnival-style games, dance to live music, and even catch a movie.