I love Skyways, Sky Rides, Skyfaris, Astroways, and all of the other related gondola-lift attractions that used to be so common at amusement parks in the USA. Many of them have gone away over the years, unfortunately. It makes me sad to think that my niece and nephew may never get to ride in one!

Anyway, today we can enjoy a look at the New York World's Fair's "Swiss Sky Ride". Built by the Von Roll company (the same company that built Disneyland's Skyway), the Sky Ride ferried guests between the Swiss and Korean pavilions.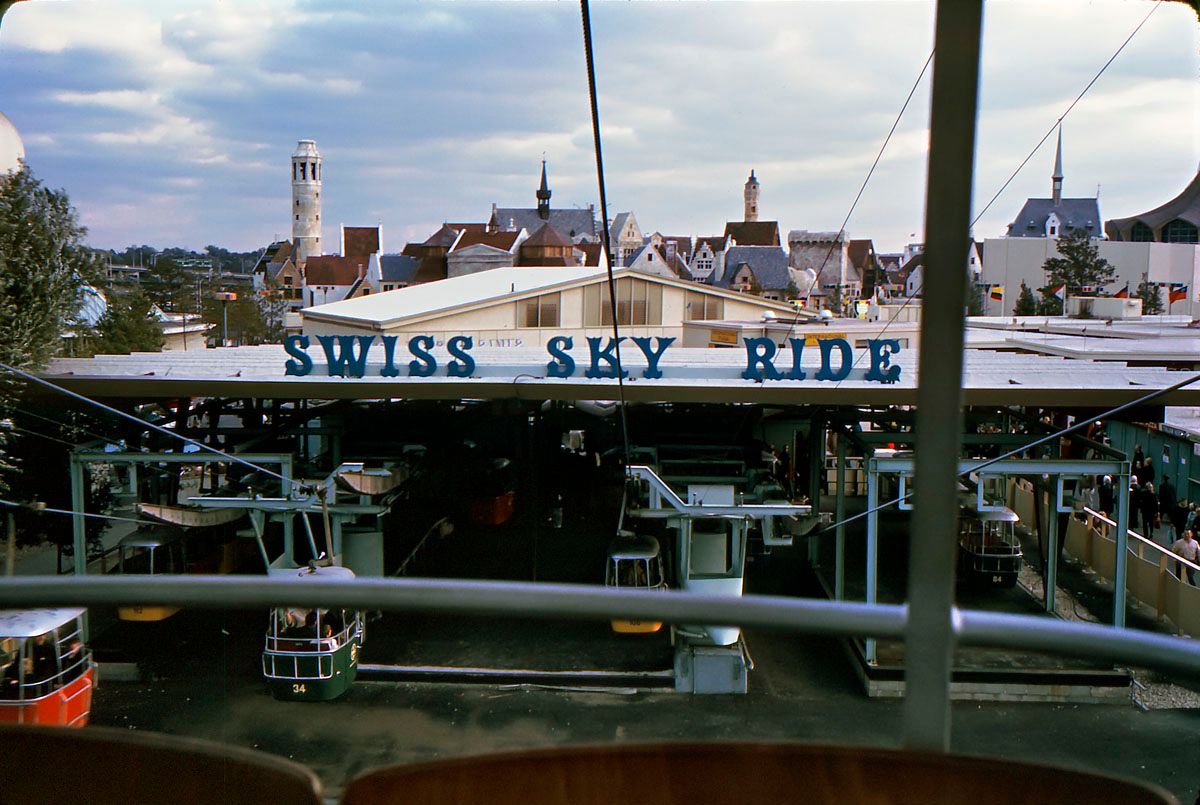 The Sky Ride took about four minutes to get from one station to the next, and lifted passengers 113 feet in the air at the highest point (about twice as high as Disneyland's Skyway). A vehicle left the station about every 14 seconds.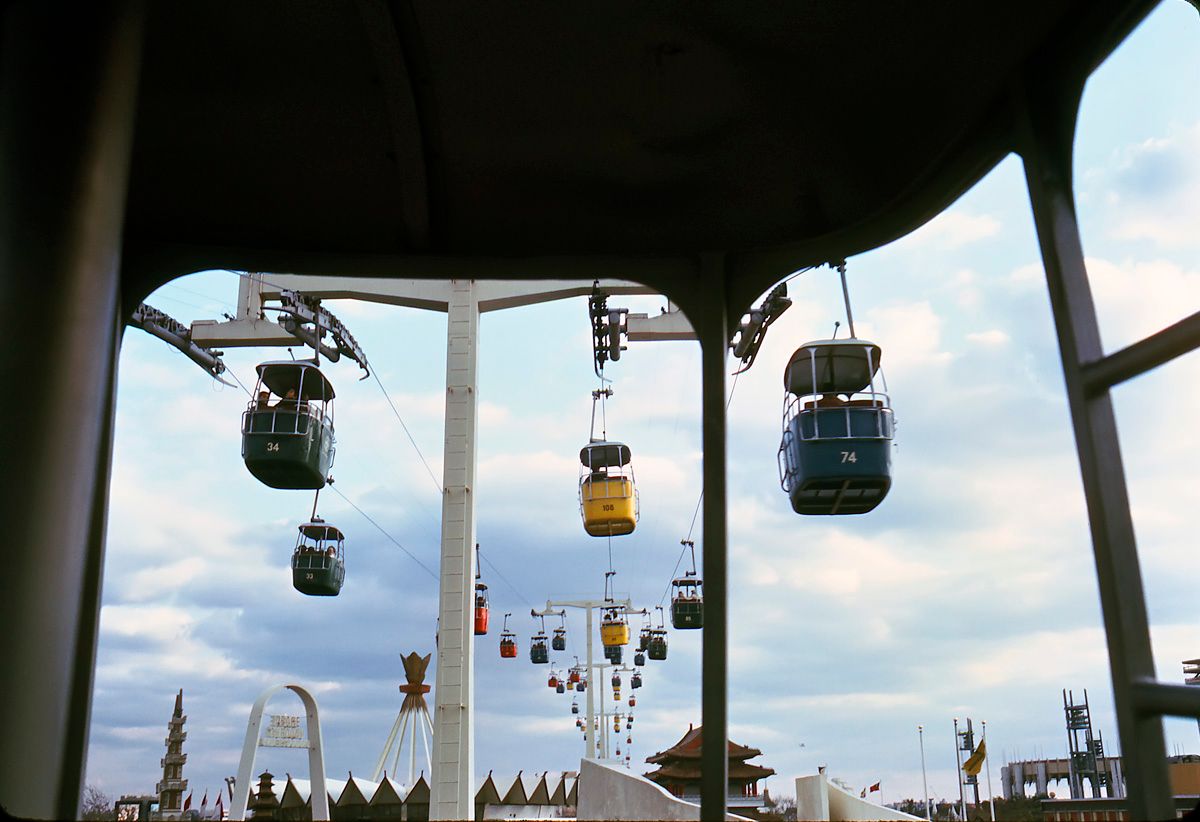 See? You were way up there! And what a view. If you look carefully you can see the Tower of the Four Winds in the distance, with the Eastman Kodak building to the right. The bumpy building in the foreground is the pavilion for the country of Jordan.