Good ol' Storybook Land! What it lacks in thrills it more than makes up for in charm and craftsmanship. And of course there are two ways to enjoy it. You can ride in a canal boat, as seen below, as one boat is about to pass the "patchwork quilt" landscaping, with Toad Hall right next to it on the other side.



OR... you can ride on the Casey Junior Circus Train, caged like a wild animal! I always like passing over that stone bridge.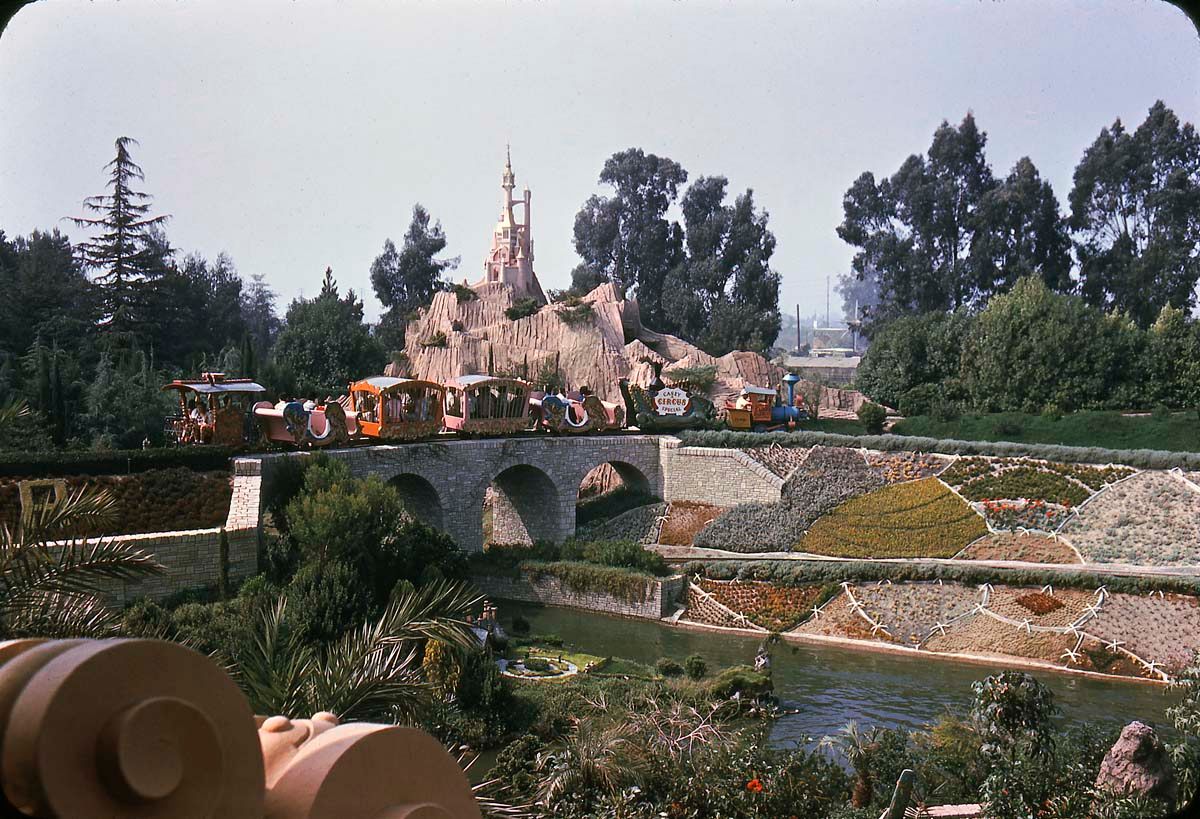 And, before there was a Cinderella Castle at Walt Disney World, there was this mini version, towering above all of the pygmy-sized scenery!