I've said it before, and I'll say it agin'.... I love that there was a house of ill repute in Knott's Berry Farm. Talk about the "hard facts" that created America! Walter Knott was my kind of dude. Goldie's "Hotel" was place where a lonely prospector could drink, gamble, get a good meal, listen to a pi-anny, and maybe enjoy a little feminine companionship.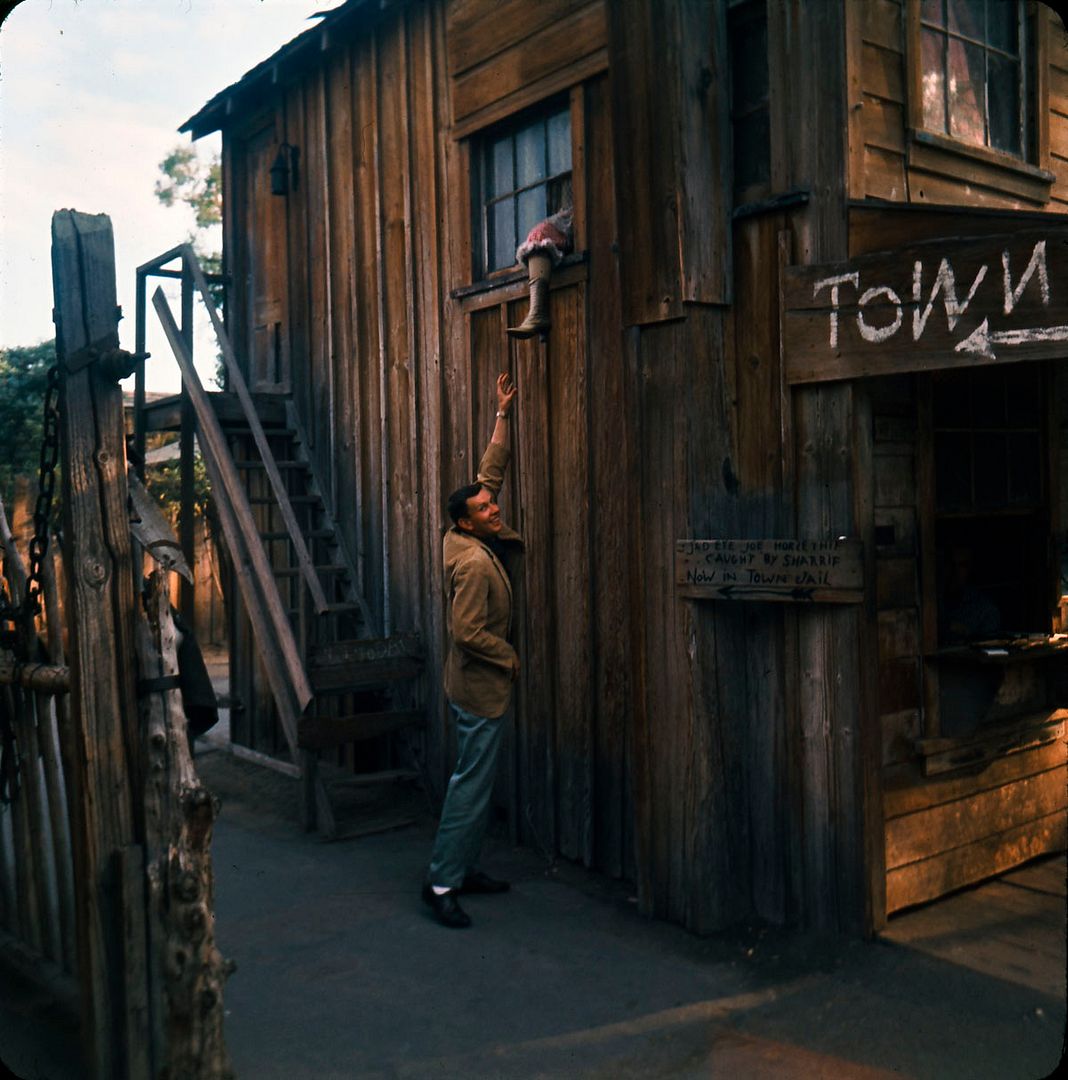 Here's the statue of "Seldom Seen Slim". Yep, that's what he was called. He may have been seldom seen, but I'll be he often smelled. Fortunately the "Hai Karate" cologne that his donkey wore kept things from getting too unpleasant.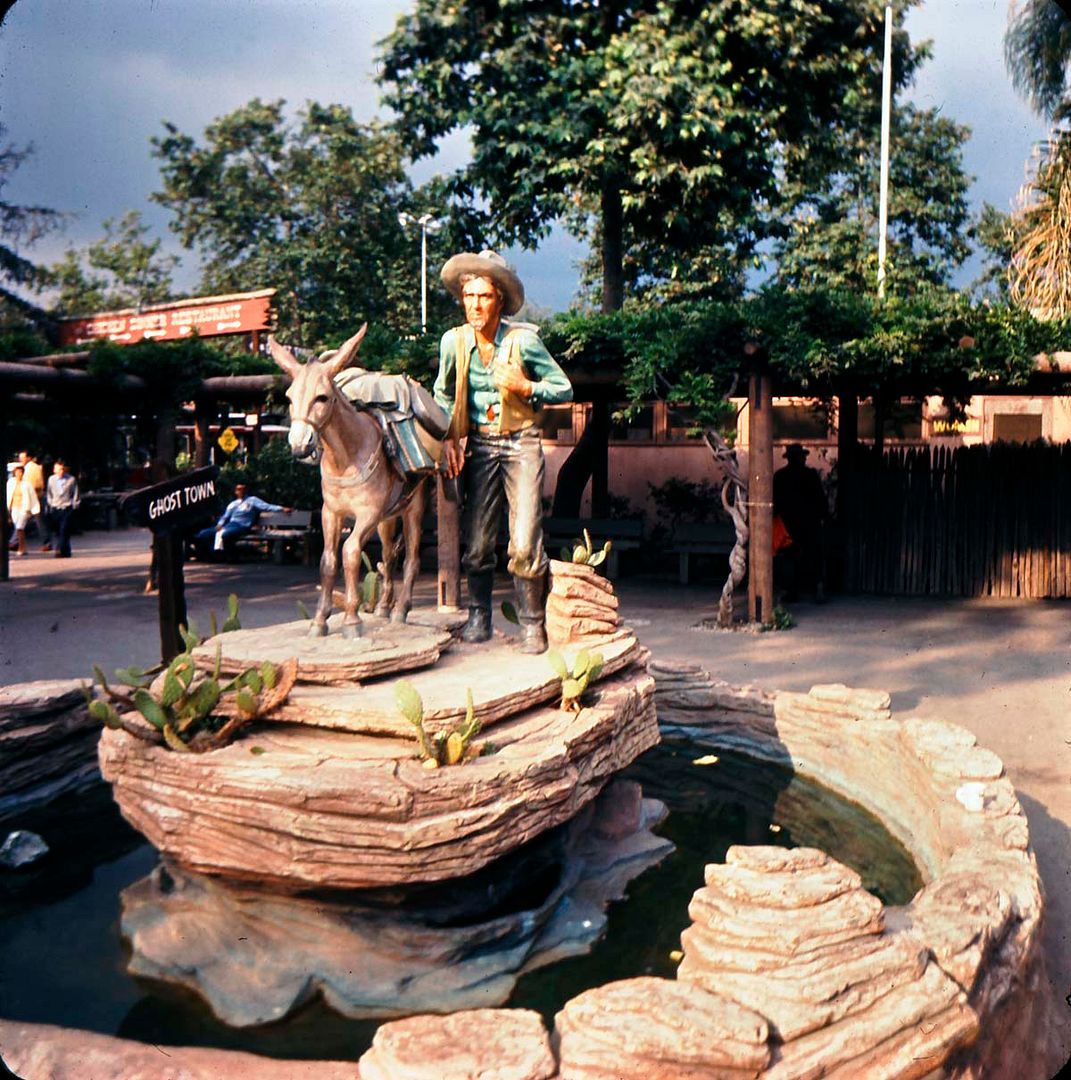 Yeah, you better get a haircut, you darn hippie! And get some new glasses too, you look all blurry and stuff. The barber shop was (is?) the site of one of the famous "peek in" scenes, in which a barber realizes that his customer is the same man seen on the "wanted" poster.