Here are a few "leftuggies", leftover slides that need a home and someone to love.
Say, that cabin across the way is on fire! And fire is
cool
, right Bevis? This photo was taken from the Disneyland Railroad (circa 1967); we usually see the burning settler's cabin from the viewpoint of one of the river craft.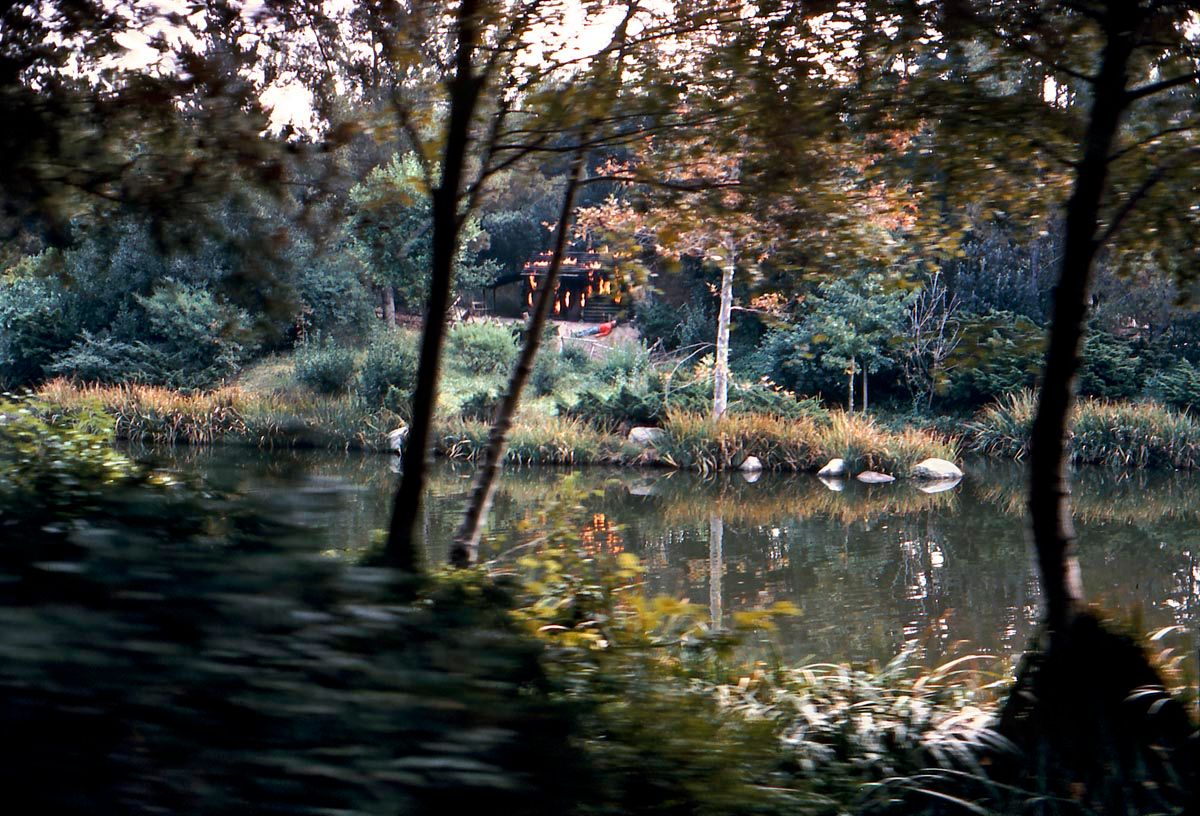 For years, Tom Sawyer Island had several landings for the rafts; I think at times there were as many as three different places you could catch a Huck Finn raft over and back. I'm not sure exactly where this landing was, but assume that it was somewhere on the western shore. They should do away with the rafts altogether and use giant slingshots. Genius!