Today's "Anything Goes" post is a bit of a departure; instead of featuring a single subject, I just grabbed two slide scans that I like, both unrelated to each other.
For you train lovers out there, here's a humongous diesel locomotive on a street somewhere in Oakland, California (1957). Another photo from the same lot showed a partial view of what appears to be the entrance to a train station, but my research (minimal and unsatisfactory as usual) yielded no useful info. It might be the old station at the end of 16th Street. Anyway, I love the old automobiles and the massive train heading right up the middle of the road.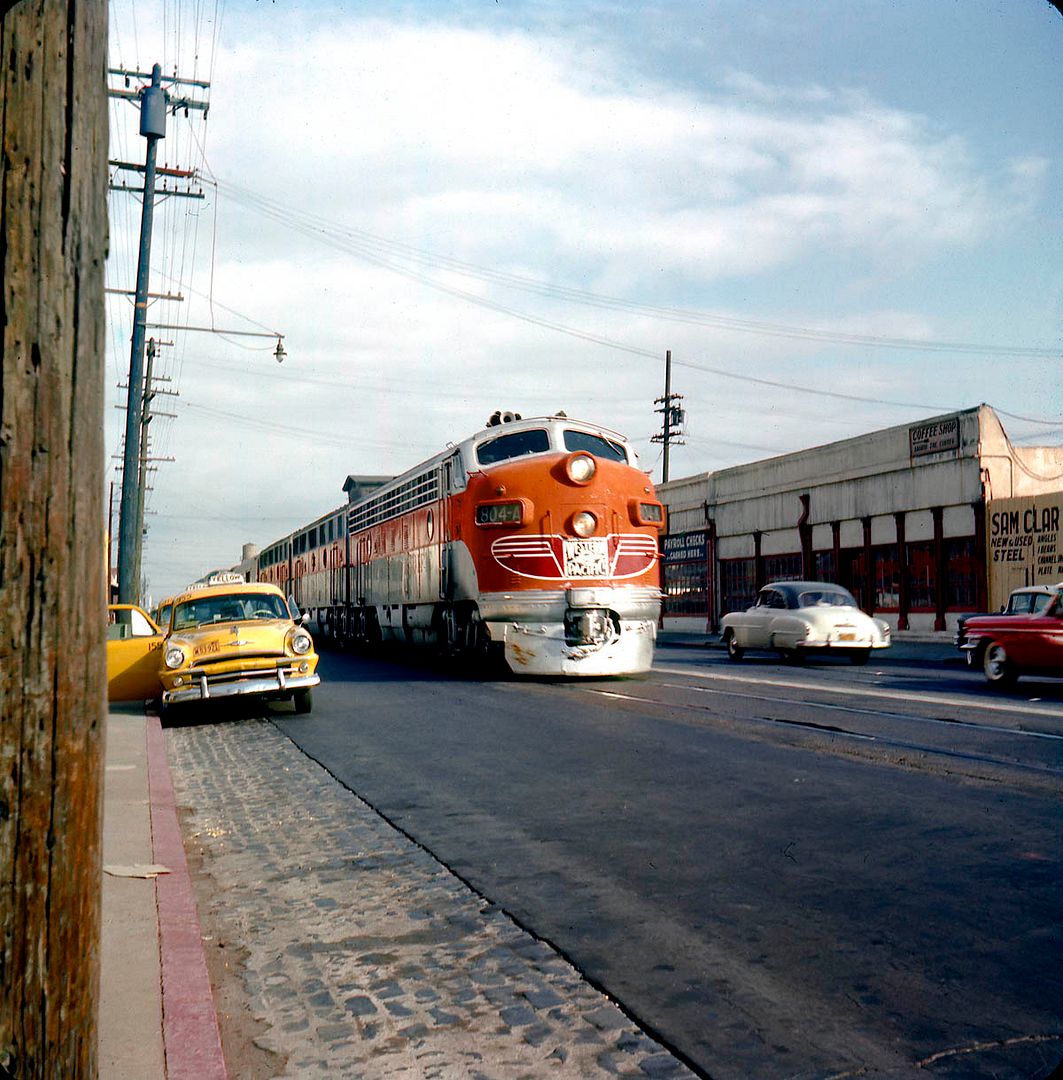 Here's another slide that I like, in spite of the fact that it is unlabeled, so the location of this hotel is a mystery. I
can
tell you that it is from 1960, however. The manganese-blue pool of a TraveLodge (home of the
Sleepy Bear
) provides some fun and sun for on-the-road families. I can almost smell the chlorine! "Marco!" - "Polo!"... world's most annoying game. The lumber yard seen across the street might make this "somewhere in the Pacific Northwest". Or not! All we can be sure of is that these kids will be back in the family car the next morning and on their way to points unknown.